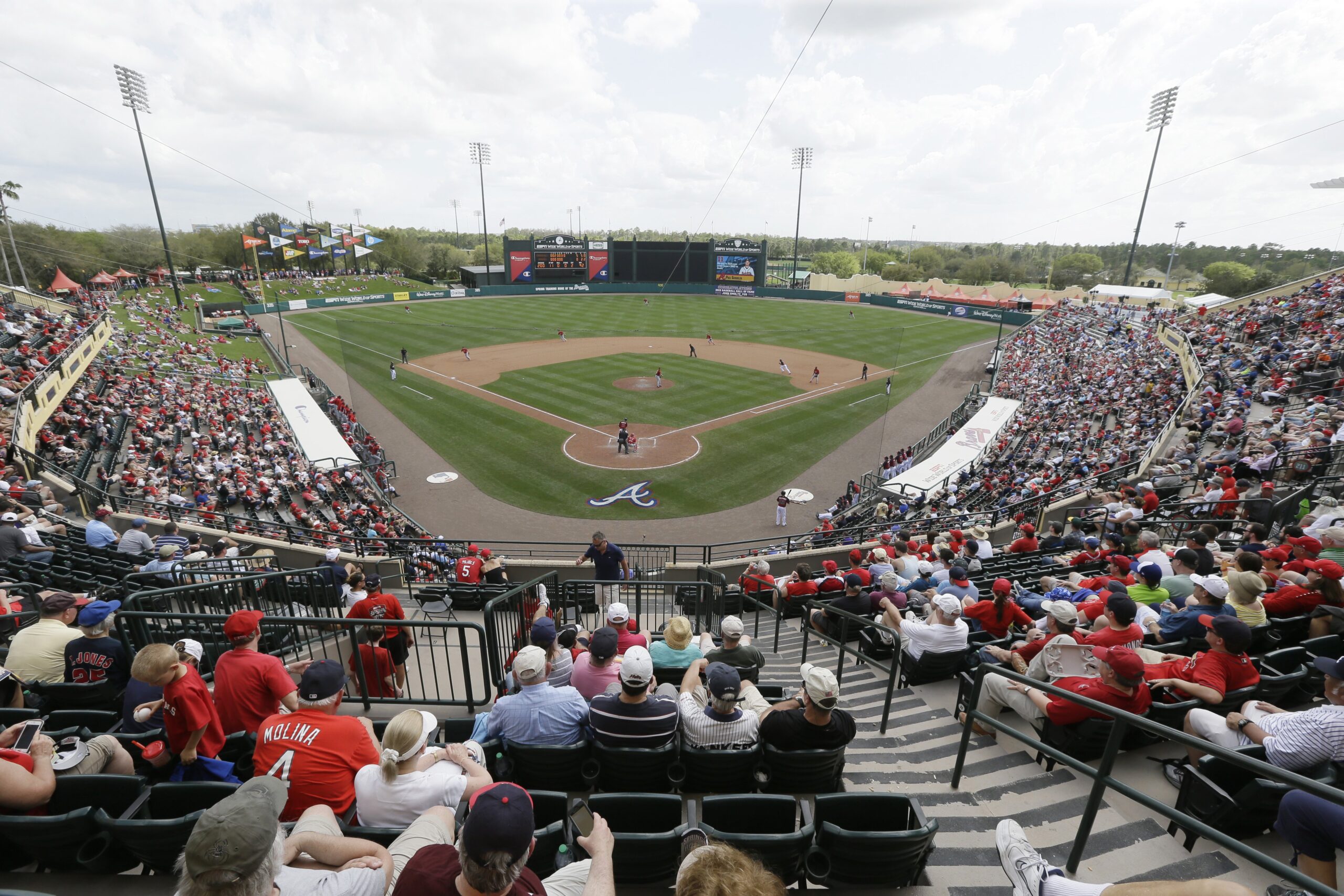 The Tampa Bay Rays will start its 2023 spring training at Disney's ESPN Wide World of Sports Complex in Lake Buena Vista, Florida, after the team's traditional home at Charlotte Sports Park was damaged severely by Hurricane Ian.
The Rays announced they will hold the first phase of camp at Disney before hosting most of their Grapefruit League games at Tropicana Field. Tampa Bay's Major League operations will move from the Walt Disney World Resort to Tropicana Field at the beginning of March, and the Rays will play the remainder of their spring home games at the Trop.
"We are thankful for Disney's willingness and ability to accommodate our unexpected Spring Training needs," Rays President Matt Silverman said in a statement. "ESPN Wide World of Sports Complex will provide our players and coaches with first-class facilities for their annual ramp-up to the season."
Pitchers and catchers are scheduled to report on February 14, with early arrivals slated for February 6. The Rays will operate camp from then until March 1 at Disney.
"We are thrilled to be bringing Major League Baseball back to Walt Disney World Resort," Faron Kelley, vice president of Disney Sports, said. "We're always looking for top-tier events, like the Rays' Spring Training, for our guests to enjoy at ESPN Wide World of Sports Complex."
Charlotte Sports Park has been Tampa Bay's Spring Training home since 2009. Before then, the Rays played spring training home games from 1998–2008 at Al Lang Field in St. Petersburg, near Disney. The Rays also hosted six games at what was then called Champion Stadium, the main field at Disney's complex, between 2007 and 2008.
The Braves used the Disney facility for 22 years, most recently in 2019, before moving operations to CoolToday Park in North Port, Florida.