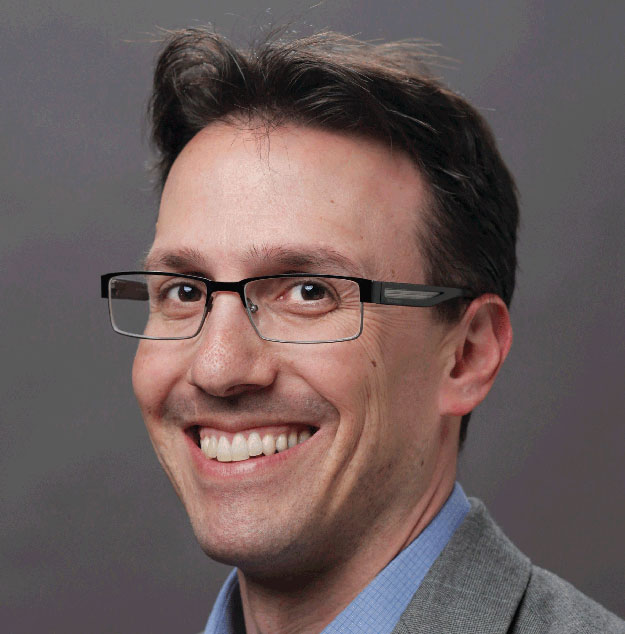 Growing up on Long Island in the early 1980s, it was impossible to escape the dynasty of the NHL's New York Islanders. Having my local team win four consecutive Stanley Cups left quite an impression. And it brought me and my father to many hockey games over the years. To this day, the thrill of attending a live hockey game is an experience that I think has few comparisons in sports.
Of course, today's NHL fans have even more to be excited about. The growth of outdoor events over the past 10 years has sparked renewed interest in the sport. As Vanessa Hughes reports in this month's cover story (page 8), the league is expanding its special events in its 100th year, including three outdoor games this season. And the NHL has introduced its amazing product to its latest expansion market—Las Vegas.
Notably, while the league is celebrating new heights, the NHL won't be sending its players to the 2018 Olympic Winter Games, the first time in 20 years the league won't participate. That's one of many challenges facing NBC as it promotes the action from Pyeongchang, South Korea, in February. But that won't be the only change for the network. With longtime prime-time host Bob Costas stepping down, the proverbial torch has been passed to Mike Tirico. In our Q&A on page 29, Tirico opens up about taking over from Costas and how he'll approach the task.
As Tirico embarks on what no doubt will be a lengthy run as Olympics host at NBC, the nature of the Games is changing as well. In November, the International Olympic Committee announced that it will explore a future role for e-sports at the Games. That's a topic that won't be going away. In fact, the rise of e-sports was a highlight at TEAMS '17 in Orlando, which featured our first eSportsTravel Summit. (For a recap of the conference, please see page 13).
Just as the NHL and the Olympics continue to evolve, so do we. Stay tuned for more information soon about TEAMS '18 in Louisville, Kentucky, October 1–4. We'd love to have you join us.