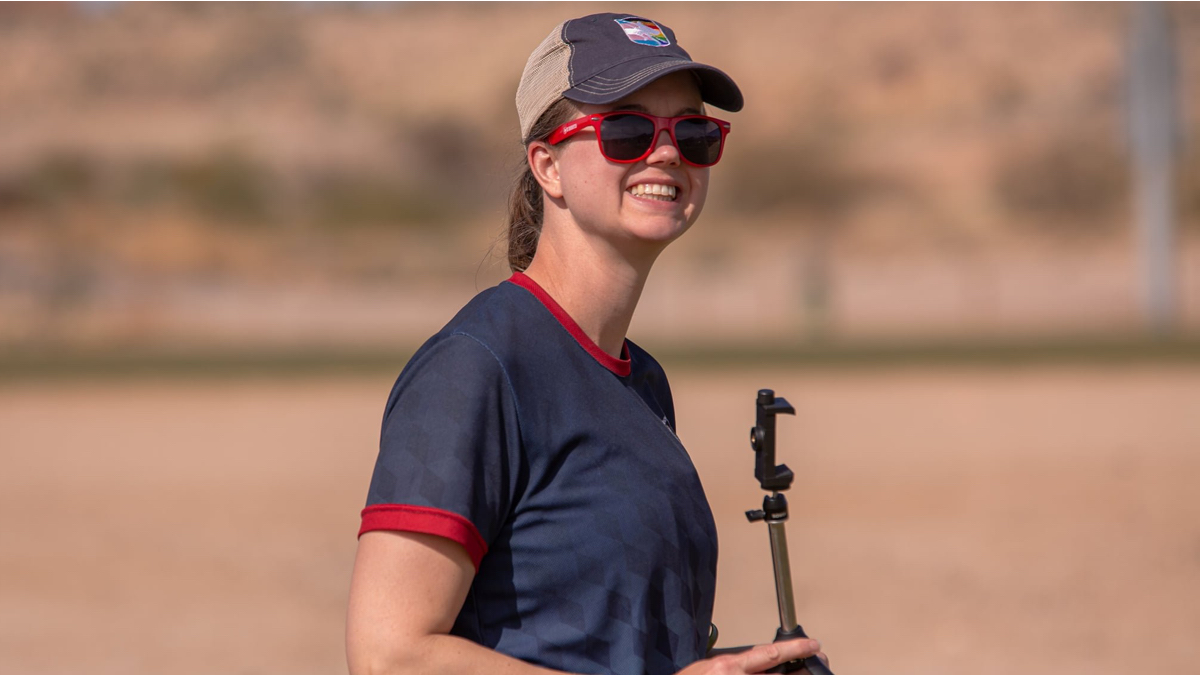 US Quadball has announced that Executive Director Mary Kimball will transition out of USQ on July 28 to pursue other opportunities.
Kimball joined US Quadball in 2015, first as the assistant events manager for World Cup 8. She was promoted to events manager and later became events director in 2016. She was hired as executive director in November 2019. Kimball was responsible for the success of the organization and setting and managing USQ's strategic plan and vision.
"Being a part of US Quadball and serving as the organization's leader has truly been an honor," said Kimball. "This isn't goodbye by any stretch — I have great fondness for this sport and I look forward to staying involved as a player and fan. I want to say thank you in particular to my staff and board at USQ, my colleagues at Major League Quadball and the International Quadball Association, and my fellow national governing body leaders."
As executive director, Kimball led the organization through the pandemic, expanded USQ's broadcasting footprint and hosted the first IQA World Cup held in the United States from July 15–16 in Richmond, Virginia. She also was part of the leadership that, along wiht Major League Quadball, rebranded the real-life sport in July 2022 after J.K. Rowling, the author of the Harry Potter book series which detailed the sport inspired by the series, came under scrutiny for her anti-trans positions.
"Mary has been an integral part of US Quadball and has served in many roles throughout her eight years with the organization," said USQ Board Chair Shirley Lu. "She helped usher this sport into a new era and guided USQ through its most challenging period during the COVID-19 pandemic. Her unwavering commitment and contributions have left its mark on both quadball and US Quadball. While the path was not without its challenges, Mary's perseverance helped navigate our organization through uncharted waters."