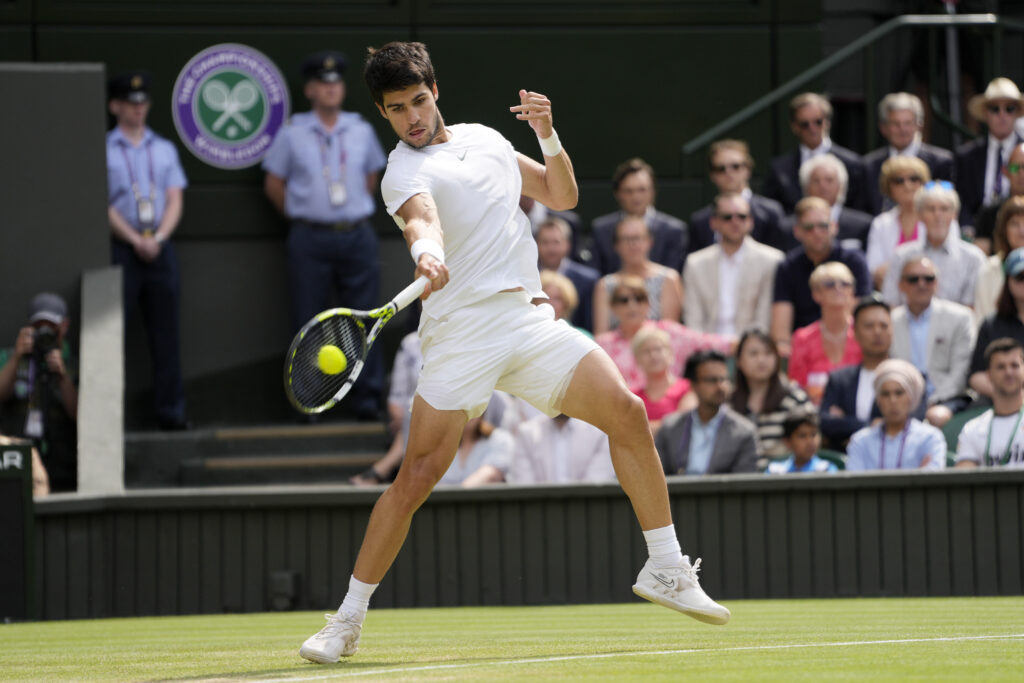 My best friend and I are in the midst of attending the 25 most iconic and prominent sporting events in the world as part of our curated bucket list. As part of this pilgrimage, we recently had the privilege of attending the gentlemen's final at the All England Lawn Tennis & Croquet Club, aka Wimbledon.
I deliberately use the word "privilege" as that is what it was and how it felt. That single word encompassed the vibe and captured the match day experience from our vantage point as seasoned and experienced sports spectators.
Those that host major events such as Wimbledon cannot rely upon how the competition will shape up over a fortnight. Predicting the weather and certain other logistical elements that impact the patron experience are routinely even tougher to foretell.
Because of these and other factors, those hosting events — regardless of the event's status and profile — would do well to appreciate the following observations that enabled The All England Club to put on a spectacular event. Two caveats bear mentioning. First, it could be argued that our experience, only attending the gentlemen's final, was an outlier. Second, is the the fact that we attended an event first hosted in 1877. But neither of these diminish the following observations as plenty of major events have routinely stumbled their way through regardless of the quality of the competition and legacy status.
In short, The All England Club:
Knows Its Customers
Whether catering to avid tennis fans or corporate spectators conducting business development, the Club was familiar with their wants and needs as evidenced by how each was greeted and by whom. This included amenities such as designated hospitality tents and high-end welcome/waiting areas made available to arriving guests. Knowing their client base and its myriad needs made those in attendance far more comfortable.
Takeaway: The Club's keen attention to different attendee demos made all feel comfortable and recognized.
Manages Expectations Well
The Club supplied information about the tournament on its website, via its app and through ample onsite signage. Each of these helped prepare patrons for what to expect in the lead up to, and during, the event. In our case, we referenced and relied on the app not only to download our tickets, but as the go-to source for navigating the grounds and accessing important match day updates. By managing expectations through clear, concise and user-friendly communication, costly surprises were averted.
Takeaway: The Club armed attendees with the right mix and amount of information.
Delivers on Customer Service
The initial appearance of seeming to be overstaffed was replaced by a sense of approachable, unwavering professionalism regardless of staffers' duties and responsibilities. It's not often that those hosting major events passionately demonstrate they are grateful for your being in attendance. The sheer volume of staffers and volunteers at every juncture clearly made attendees feel valued.
Takeaway: The Club's approach to customer service at every turn made for a seamless experience.
Offers A Multitude of Experiences    
Whether visiting the Lawn Tennis Museum, exploring the numerous merchandise stores, watching matches from Henman Hill while picnicking or mingling over a bite to eat or drink from any number of places within the grounds, attendees had options and could comfortably navigate the grounds in the process. In doing so, the ability to engage in memorable conversations was on full display.
Takeaway: The blend of experiences made for an enjoyable and unique afternoon on the grounds.
Lives Up to Its Brand
The Club consistently communicated, managed, and reinforced its brand from the moment you approached the facility.  It did so against a pristine backdrop and beautiful grounds reinforced by history and tradition. But it didn't seem to rest on its laurels in the process and this was evident and refreshing to see.
Takeaway: A brand is a promise to consumers; and the All England Club kept its promise to attendees.
Admittedly, we watched Carlos Alcaraz defeat Novak Djokovic in a thrilling five-set match and did so in 70-degree weather from a great vantage point within Centre Court. But had any of these been lacking, that the All England Club mastered the five points above would have resulted in a similarly amazing experience — because everyone felt as if it was a privilege to be there. How rare is that?
---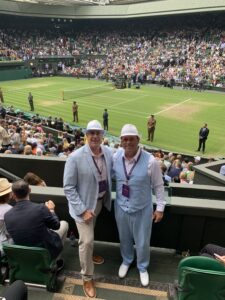 David Carter is founder of the Sports Business Group consultancy and an adjunct professor of sports business at the USC Marshall School of Business. He also serves as a global ambassador for Bucket List Events, which offers once-in-a-lifetime experiences to the best international sporting events and festivals around the globe.