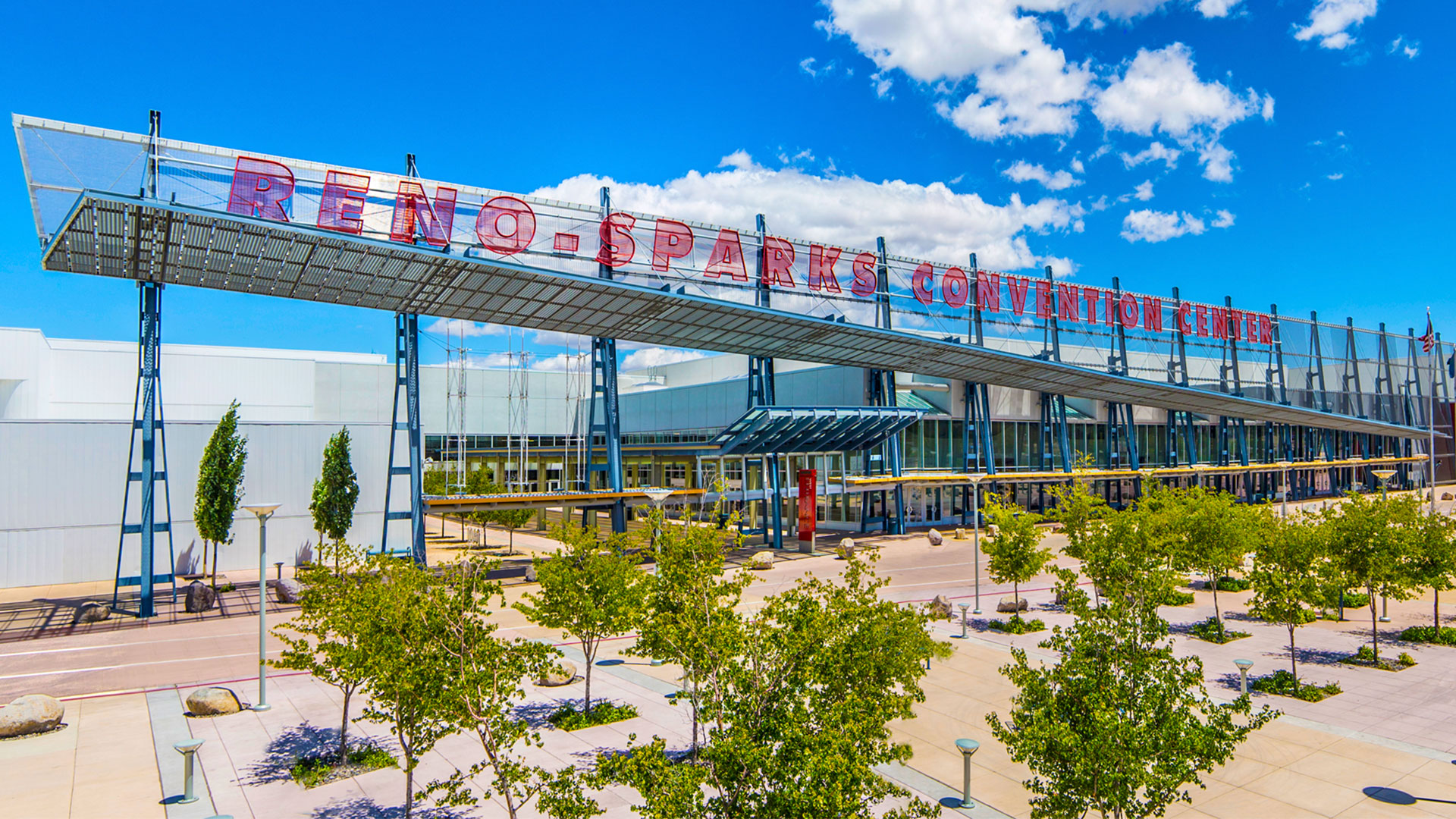 Reno Tahoe is the perfect place to host your next sporting event. With a wide range of incredible venues to choose from, any sport can be accommodated, and every event is sure to be unforgettable. The fast-growing modern destination is also home to museums and eclectic dining and entertainment options that offer something for everyone. With the perfect balance of athletic facilities and downtown delights, Reno Tahoe is always ready to bring its A-game.
The area boasts a diverse array of indoor and outdoor sports centers, so no event is too big to tackle. From mid-sized arenas and ball fields to 500,000-square-foot convention space, it's safe to say there's room to play whatever the activity. Reno Tahoe can easily host sports like volleyball, baseball and even bowling, and the city is no stranger to endeavors like climbing and cycling. It recently hosted two prestigious competitions, the USA Climbing Youth Nationals and the UCS Spirit National Pole Vault Summit, events which many other cities might struggle to accommodate. But hosting large national events is just an ordinary day in Reno Tahoe, and that's one of many aspects that makes the city extraordinary.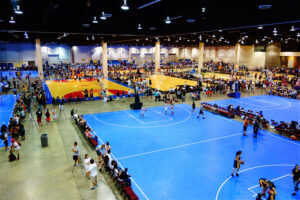 Aside from the sheer variety of venues to choose from, there's another factor that sets the city apart. Reno Tahoe owns 90% of the facilities as a state, which means event planning is often more affordable and comes with perks like flexible cancellation policies. This gives you the chance to focus on the important things, like creating a unique experience. Independently owning its own convention facilities is yet another element that makes Reno Tahoe stand out as the MVP among host cities.
There's a lot to love when it comes to planning a sporting event, and location is a major benefit. Facilities are conveniently located near hotels, and they're within close proximity to the Reno-Tahoe International Airport. Because the airport is nearby and easy to get to, fans and athletes alike can quickly get to hotels to rest up and then get their game on at events. And when it comes to downtime, the downtown area is filled with things to do, see and taste. Attractions like museums and restaurants are great for visitors of all ages. With the resurgence of midtown, there's an ever-growing assortment of bars and one-of-a-kind dining, along with a nightlife scene, giving visitors seemingly endless ways to celebrate.
Reno Tahoe is the ideal location to host your next sporting event. The wide variety of sports accommodations to choose from, the independently owned facilities and the vibrant downtown experience all combine to make the destination stand out as the number one choice to host, explore, and of course, play. Game on!
Contact Shelli Fine, Director of Sports Development at 775.827.7790 or sfine@renotahoeusa.com. or visit Reno-Tahoe Sports