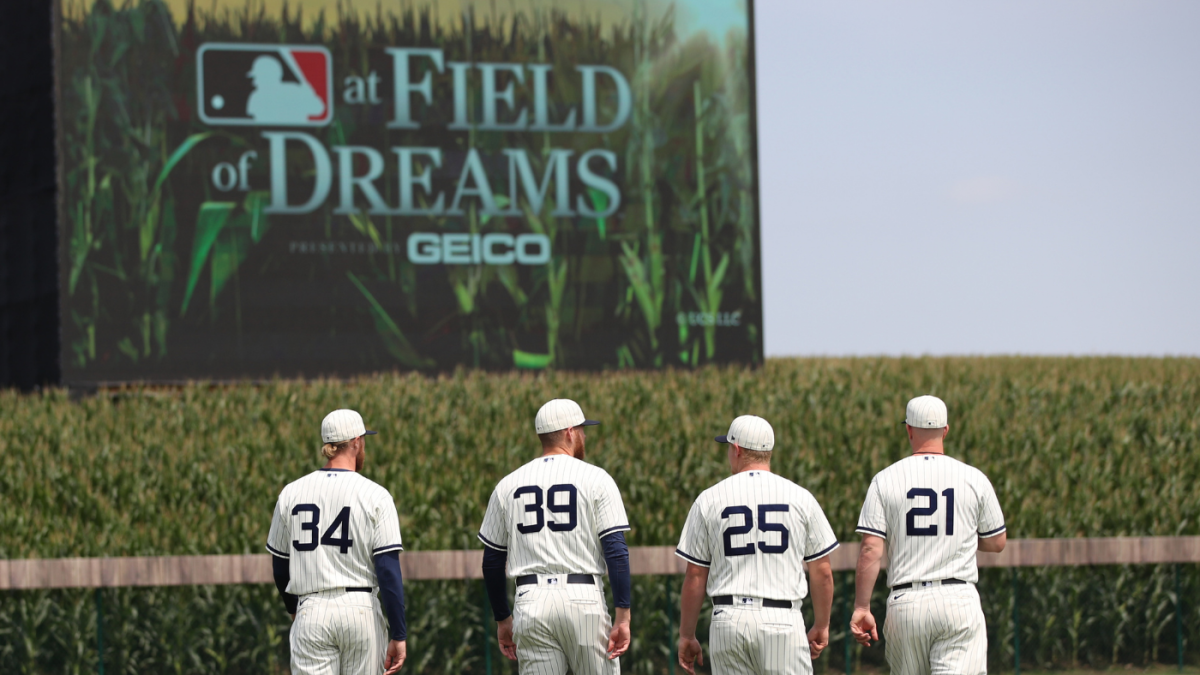 The Fields of Dreams game, which debuted in 2021 and will see its second installment played tonight between the Chicago Cubs and Cincinnati Reds, will not return in 2023.
Chicago White Sox legend Frank Thomas and his partners purchased the "Field of Dreams" movie site a year ago, staging a game between the White Sox and New York Yankees last season that wowed social media and made a normal MLB regular-season game seem like a big event.
Six months after the purchase, Thomas and his group announced plans that include nine youth baseball and softball fields for boys and girls, team dormitories and a hotel. Construction on the complex near the iconic diamond from the 1989 film begins later this year.
Earlier this week, Iowa Governor Kim Reynolds granted Dyersville's request for another round of public funding to build a permanent stadium at the site. Reynolds plans to allocate $12.5 million to This is Iowa Ballpark, the nonprofit building the stadium.
"It's a lot going on," Thomas told the Des Moines Register this week. "(Major League Baseball doesn't) want to come back if the stadium's not prepared."
A study funded by Travel Dubuque projected the site would draw 136,000 visitors a year, create 81 jobs, host 62 events and generate an estimated $9.1 million in investment in the first year after the stadium is built. However, two-thirds of the estimated economic impact would come from an annual MLB Field of Dreams game.
A sellout crowd watched the 2021 Field of Dreams game in rural northeastern Iowa, and nearly 6 million viewers tuned in that night, making it the most-watched regular-season baseball game in 16 years. This week's activities before the Cubs-Reds game included a Minor League Baseball game on August 9 between the Cedar Rapids Kernels and Quad Cities River Bandits.