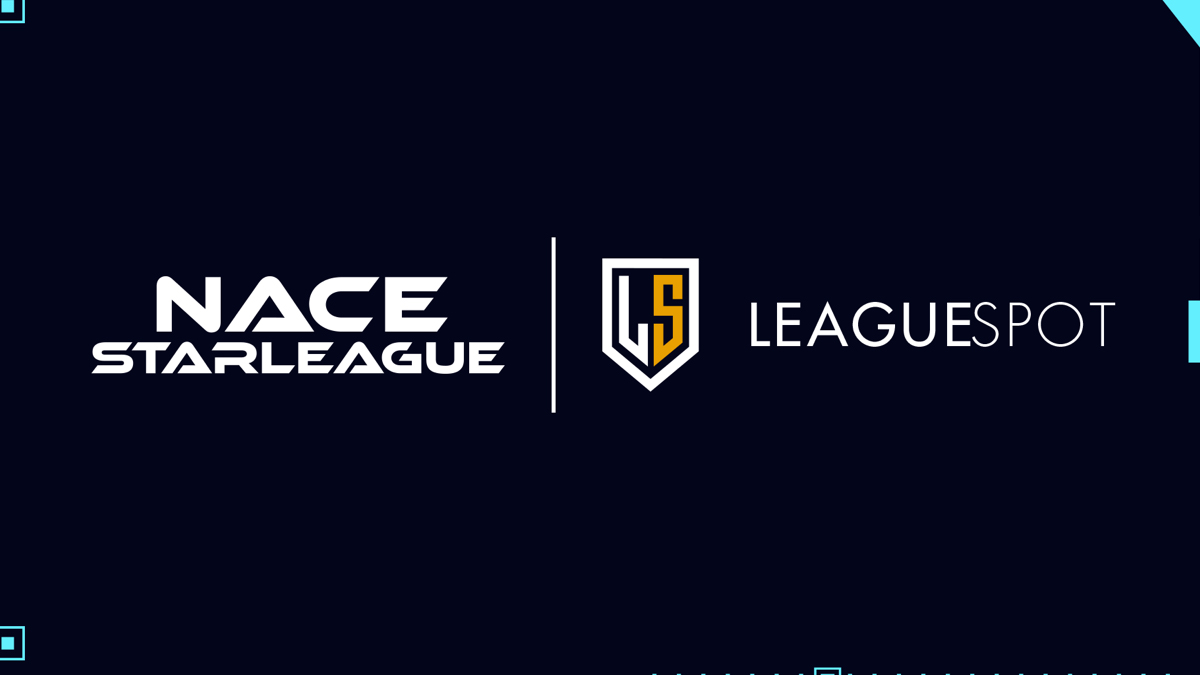 NACE Starleague has announced a three-year platform partnership with LeagueSpot to enable competition for almost 700 registered programs. LeagueSport will build NACE Starleague's online home to help schools compete, communicate and build community for students.
"As we continue our collective work on elevating collegiate esports on campuses nationwide, we are thrilled to bring LeagueSpot on board to provide unmatched technology for our participating teams and fans," said Rob Johnson, chief executive officer of Playfly Esports. "NACE Starleague has continued to mature over the years and supporting that growth with LeagueSpot's platform will undoubtedly elevate the league even further."
"The LeagueSpot team is thrilled to be selected as the technology provider for NACE Starleague," said Andrew Barnett, LeagueSpot chief executive officer. "Building a long term relationship with NACE Starleague will allow us to build tools and technology that brings value to member schools that is unmatched in any other program in the industry."
The 2022–2023 NACE Starleague season starts September 6 after the 2021–2022 season saw 13,052 students participate across 693 universities.
"The process to select our competition platform was the most thorough and collective process representing multiple committee members from NACE member institutions, operational staff and industry experts over an extended period of time. We are pleased to have identified a partner so committed to the specific needs of collegiate esports and the unique needs of varsity programs" said Michael Brooks, executive director of NACE. "Collectively the tools now available to varsity, club programs and fans represent some of the best experiences in all of scholastic esports."