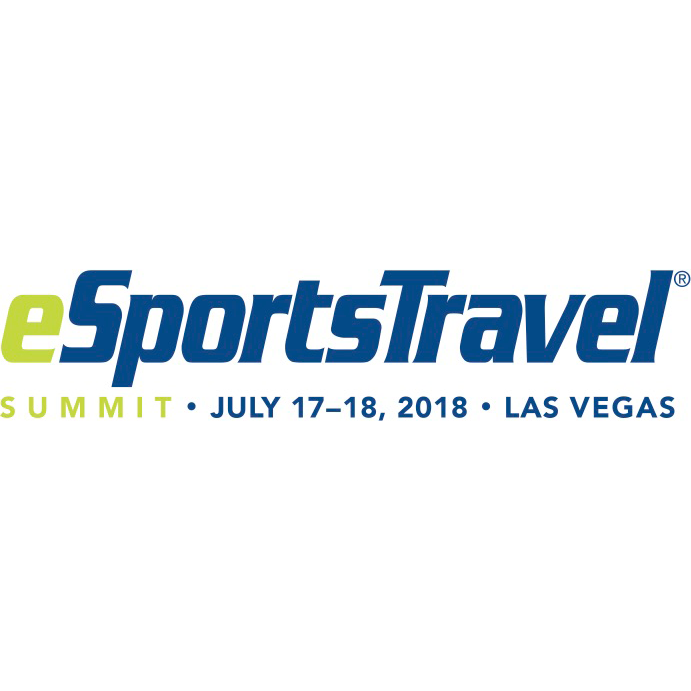 The explosive growth of esports and how the travel industry stands to profit from it will be the focus of the first stand-alone eSportsTravel Summit to be held July 17-18 in Las Vegas. The eSportsTravel Summit will showcase the new 30,000-square-foot Esports Arena Las Vegas at Luxor Hotel and Casino. The Luxor Hotel and Casino and Mandalay Bay Resort and Casino will serve as the headquarters hotels for the summit.

Presented by SportsTravel magazine, the eSportsTravel Summit's co-creational sponsors currently include MGM Resorts International, the Las Vegas Convention and Visitors Authority (LVCVA) and Allied Esports, which owns the Esports Arena at Luxor.
"We are excited to partner with these organizations as they make history in the evolution and growth of esports," said Timothy Schneider, founder of the eSportsTravel Summit and chairman of the Sports Division of Northstar Travel Group, which publishes SportsTravel magazine and also organizes the annual TEAMS Conference & Expo. "Destinations, venues and suppliers who want to gain a better understanding of how to profit from the growth of esports should make plans now to attend the eSportsTravel Summit in Las Vegas," said Schneider.
The eSportsTravel Summit will feature esports demonstrations at Esports Arena Las Vegas, including competition among participants in games such as NBA 2K. The NBA 2K League will begin play as a professional sports league in May. Summit attendees will have the opportunity to attend the NBA Summer League championship game, thereby experiencing the similarities and differences between the NBA's traditional and esports leagues as part of the eSportsTravel Summit.
Educational sessions at the summit will feature the biggest names and leading tournament organizers in the esports world and will focus on opportunities that exist at the nexus of venues, destinations, the travel industry and esports. Multiple business networking opportunities will be built into the summit's schedule.
"We pride ourselves on organizing events where real business gets done," said David Blansfield, executive vice-president/group publisher of Northstar Meetings Group. "Helping the travel industry understand and benefit from the phenomenal growth of esports is what the eSportsTravel Summit is all about."
The eSportsTravel Summit was launched in conjunction with the TEAMS Conference & Expo in Orlando in 2017. The summit was an immediate success because it helped fill an information vacuum that exists for both organizers of esports events and those in the travel and tourism industry who want to understand and profit from the esports phenomenon.
For more information, please visit eSportsTravelSummit.com or call (877) 577-3700.