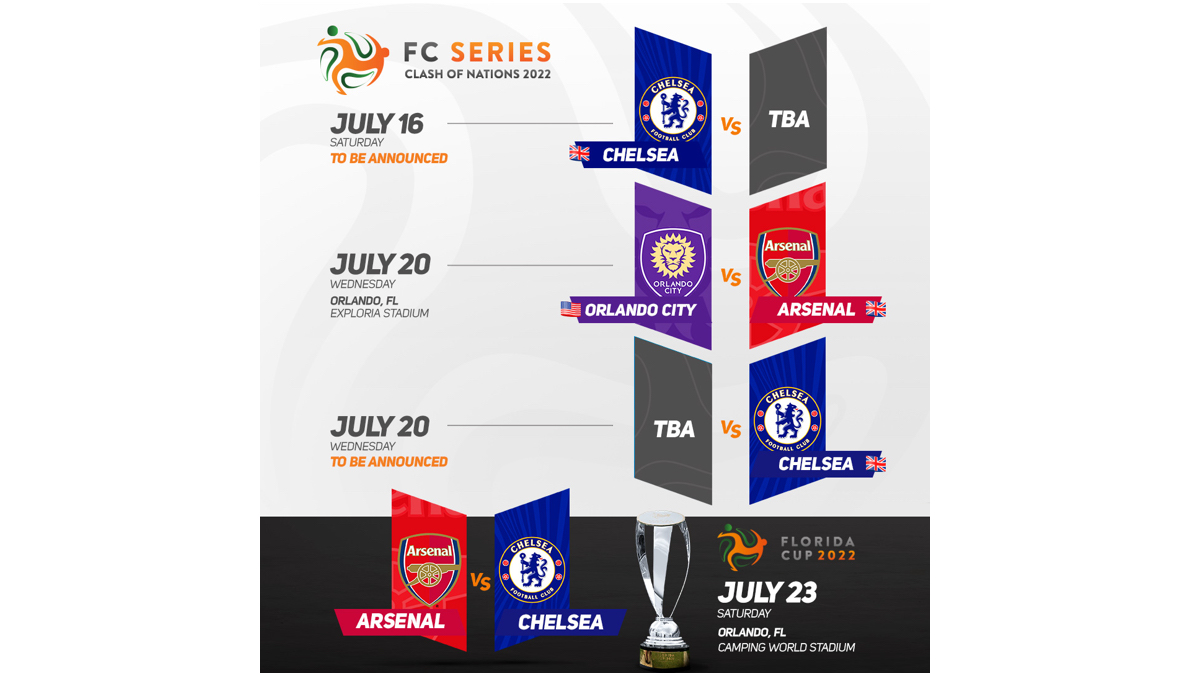 English Premier League rivals Arsenal and Chelsea will meet at Camping World Stadium in Orlando, Florida, on July 23 for the Florida Cup as part of a weeklong expansion featuring international matches across the United States.
The Orlando-based schedule will also include Arsenal against Major League Soccer's Orlando City at Exploria Stadium on July 20, a first-time meeting between the two clubs. Chelsea will headline two other international matches across the US during the FC Series on July 16 and 20 with locations and opponents to be announced. The club will be joining under new ownership and will only travel if the sale of the club has completed and they accordingly are no longer subject to United Kingdom government sanctions.
The Florida Cup has taken place since 2015, featuring clubs from all over the world. In 2022, the FC Series will extend the weeklong "Clash of Nations" festival to multiple venue and will also include various fan events in Orlando. Now in its eighth year, Everton of the Premier League won the latest Florida Cup crown with a victory over Colombian club Millonarios FC.
Camping World Stadium recently completed the latest in a $260 million series of upgrades and is a candidate to host games during the 2026 World Cup, having hosted five matches in the 1994 FIFA World Cup and nine matches during the 1996 Olympic Summer Games. The GBAC Gold Star-rated facility hosted three matches during Copa América Centenario in 2016.