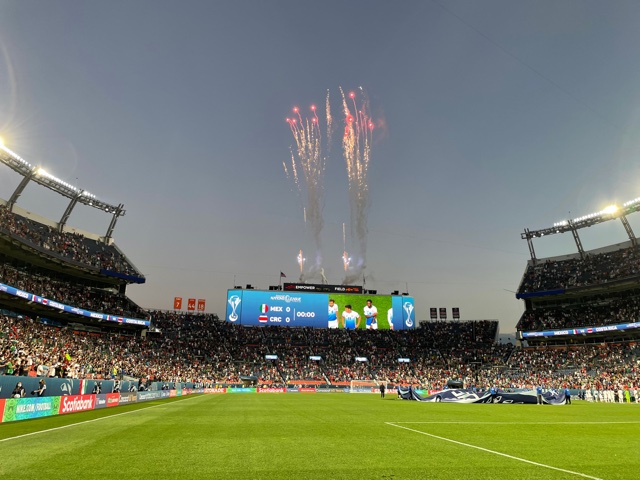 The decision on which 10 U.S. destinations will host rounds of the 2026 FIFA World Cup is still to come this year. But the remaining finalist cities are jockeying in subtle and not-so-subtle ways as they seek to catch the eye of FIFA and prove their international soccer hosting bona fides.
Denver is the latest city looking to showcase what it can do as it hosts the finals of the inaugural CONCACAF Nations League at Empower Field and Mile High. The final four — U.S., Mexico, Costa Rica and Honduras — began play June 3 and will wrap up June 6 when the U.S. plays Mexico for the title.
Qualifying for the Nations League began in 2019 among 41 nations, but the finals scheduled for last year at multiple stops in Texas were postponed because of the pandemic. That led to Denver's good fortune as CONCACAF decided to place the semifinals, third-place match and title game in one location.
With Denver on the finalist list for a shot at hosting the World Cup, the opportunity was too good to pass up, said Matthew Payne, executive director of the Denver Sports Commission. "Having international matches like we'll have with this event," he said, "we see it as a nice dress rehearsal for what Denver can do to become a host city for World Cup games."
The Nations League semifinals drew about 35,000 fans on June 3, which marked the largest sporting event held in Colorado since the pandemic began. Tickets sold out and social distancing was encouraged. A vaccination center was also set up in the stadium concourse to encourage fans to get their shots.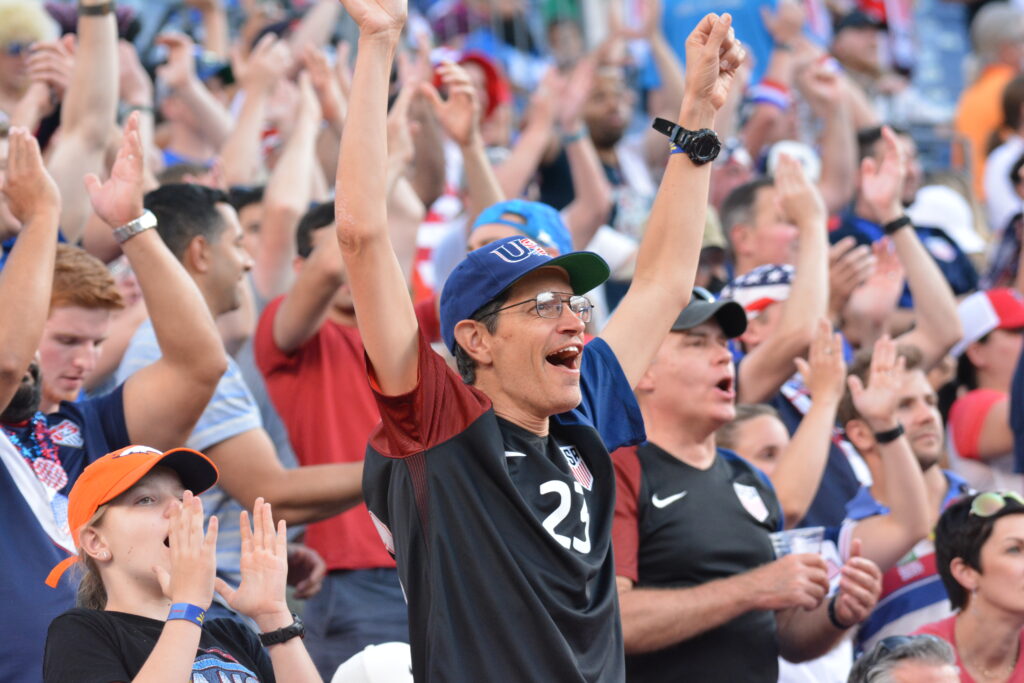 The tournament came as the state of Colorado announced it would open its remaining sports venues to full capacity. The Denver Nuggets and Colorado Avalanche — both in the second rounds of their respective playoffs — have been given clearance for 100 percent capacity at Ball Arena. Coors Field, home of the Colorado Rockies, will also be at full capacity by the end of the month.
For CONCACAF, the decision was made to keep Empower Field at about 40 percent capacity for the Nations League.
"The promoters and CONCACAF wanted to maintain that seating integrity they've had for the last month and not all of sudden increase the tickets and have two different scenarios for those who already bought tickets," Payne said. "The timing is not necessarily working out to open everything for this weekend but we think slowly but surely all these capacities are starting to increase."
The boost, however, has been welcome news for Denver, which like other cities struggled with live events the past year. "Matches like this are so great for the sport, they are awesome for our local soccer fans," he said. "But we're still having a reminder of what we've been going through."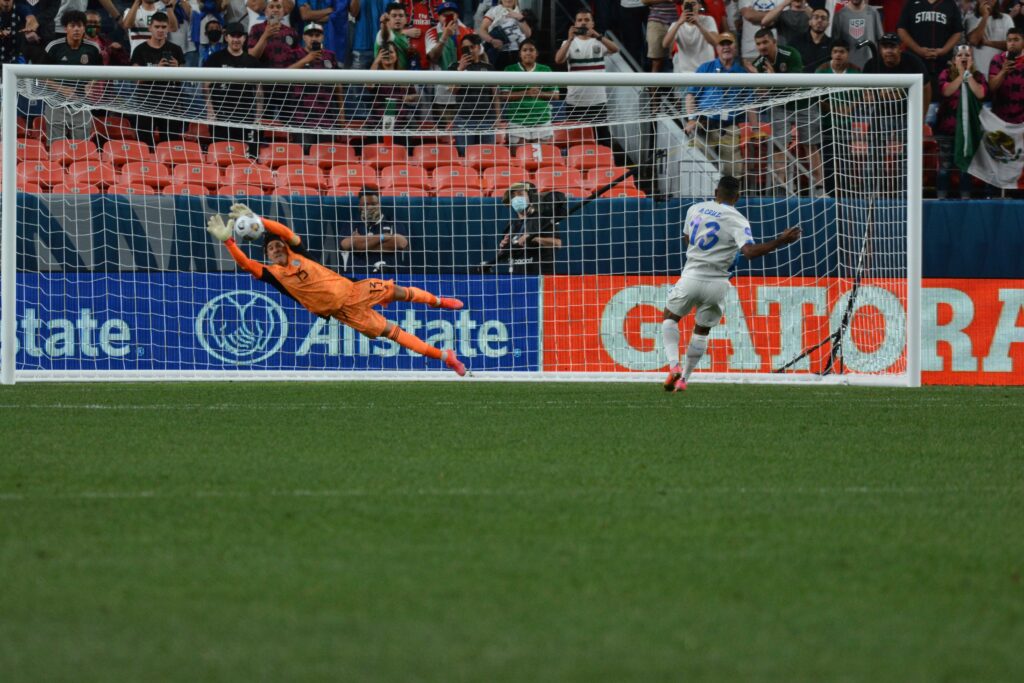 Fans nonetheless will be treated to some American players who have performed increasingly well overseas. That includes forward Christian Pulisic, whose Chelsea team last week won the coveted UEFA Champions League. Pulisic flew straight to Denver from that victory to train with the U.S. team at altitude for the Nations League event. He is one of 11 members of the U.S. Men's National Team that plays professionally outside the United States.
"It's been an incredible couple of days," he said. "Getting to celebrate and having friends and family there. Now it's right back to work. I'm happy and excited to have a chance to go after this trophy with the national team."
And when it comes to impressing FIFA, Denver may have one other advantage on the field, which has been relatively untouched since the pandemic began. "They are already judged as one of the best grass surfaces in the NFL and for other international matches," Payne said. "This may be one of the best surfaces these teams have ever played on."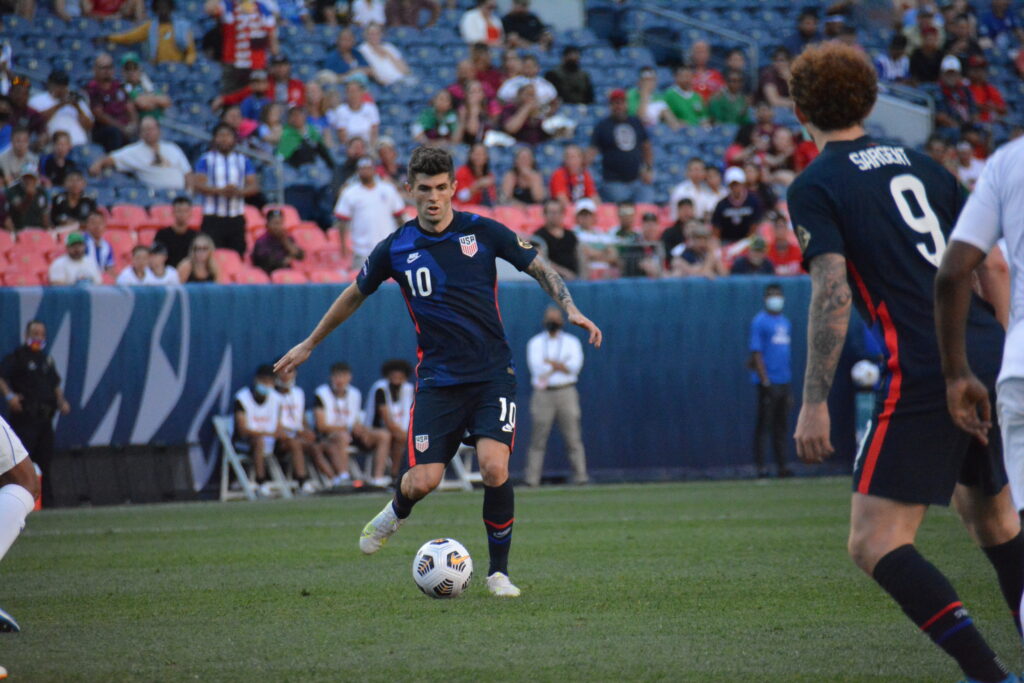 The other U.S. cities that remain in the mix for the World Cup are New York, Los Angeles, Dallas, Washington, D.C., Baltimore, Philadelphia, Boston, Miami, Atlanta, Orlando, Cincinnati, Nashville, Kansas City, Houston, San Francisco and Seattle. In addition, three cities in Mexico and three in Canada will host various rounds. Site visits to the finalists have begun and a final decision is expected by the end of the year.
Later this summer, CONCACAF will also bring its Gold Cup series to several of the U.S. finalists, all of which will have one last chance to impress the decision-makers at FIFA. As Payne noted, each city will take any chance it can get to make a lasting impression.
"Every time we can show that off," he said, "we think it's a benefit for our chances with FIFA."