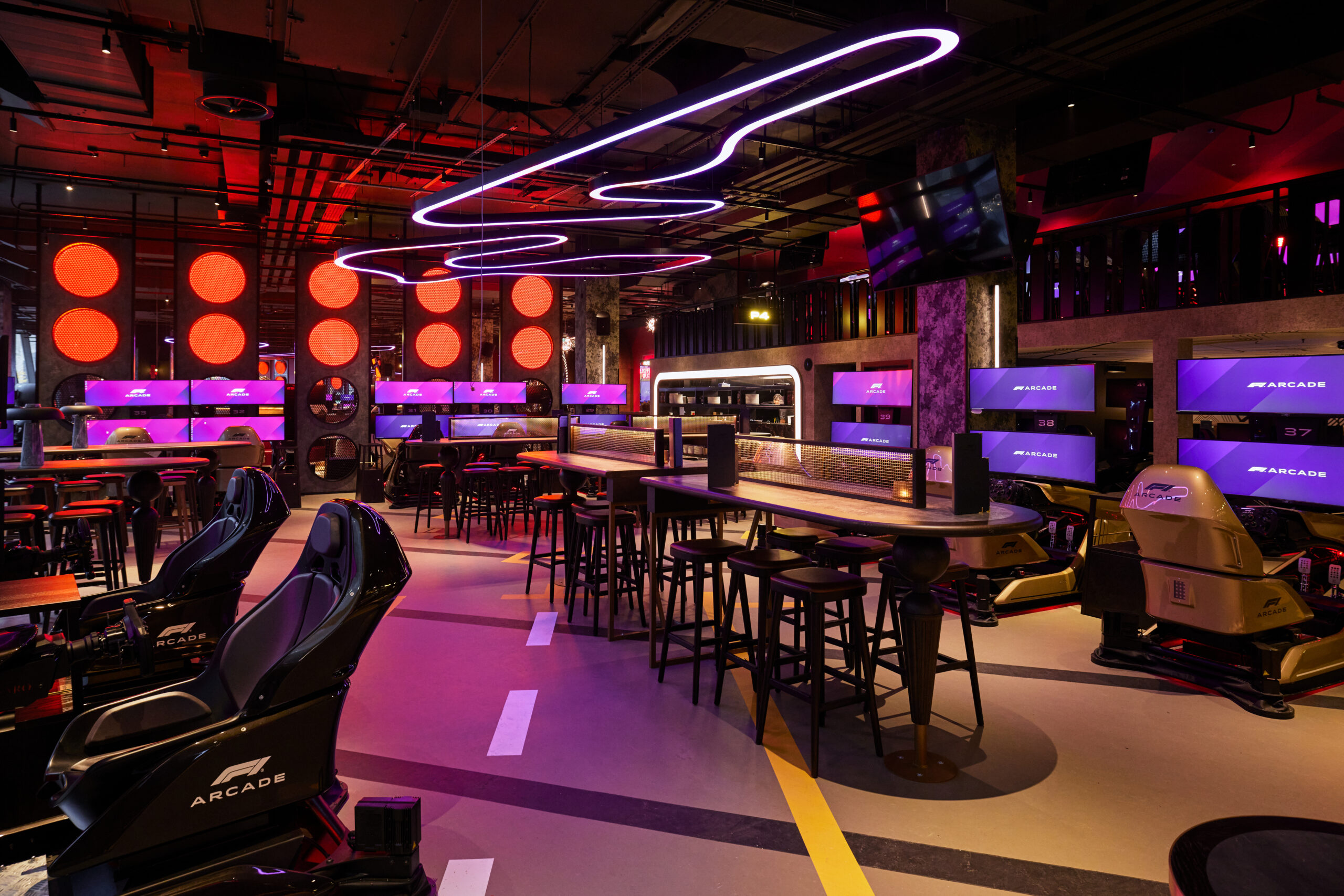 F1 Arcade, a Formula 1 simulator racing experience, is opening its first United States location in Boston Seaport in March 2024 following the debut of its flagship London venue in late 2022.
The Boston announcement is planned to be the first of more than 20 permanent venue locations in the next five years. The venue will consist of 69 bespoke, full-motion racing simulators along with a cocktail bar, food options and private rooms. Design features include circuit inspired ceiling chandeliers.
"Opening our first U.S. location in Boston marks the beginning of our U.S. roll out," said Adam Breeden, founder and chief executive officer of F1 Arcade. "Formula 1's success globally and particularly in the U.S. paves the way for Fl Arcade to continue to thrill fans and importantly, also non-fans with our unique racing experience in a beautiful, high-energy environment with the very best hospitality and service."
The racing simulators will include separate game modes allowing guests to race in team-based groups, individually or as part of an all-venue racing format. F1 Arcade is the only officially licensed competitive socializing Fl experience.
"Formula 1 is enjoying significant growth globally and we are constantly innovating to ensure that we are bringing the highest quality of sport and entertainment to new and diverse audiences," said Stefano Domenicali, president and chief executive officer of Formula 1. "Fl Arcade does exactly this by putting our fans behind the wheel of bespoke racing simulators, so they can feel the thrill of an Fl car first hand, coupled with a premium hospitality offering to match our world-renowned paddock. The success of the London venue so far has been incredible and we are excited to see the F1 Arcade project continue to grow as it hits the US, starting in Boston."