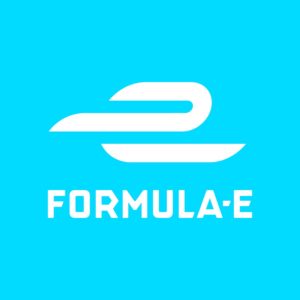 Formula E and the Federation Internationale de l'Automobile (FIA) have released the calendar for the 2018–2019 ABB FIA Formula E Championship, the electric street racing series and the world's first fully electric international single-seater category in motorsport. Details on the new race format were also released.
The season will include 13 races in 12 cities spanning four continents. The series starts in Ad Diriyah, Saudi Arabia, with the debut of Formula E in the Middle East on December 15 and concludes in New York City with a double-header July 13–14, 2019. The newly-titled voestalpine European races will also be introduced, with the European leg comprising races in Rome, Paris, Berlin, Zuric and Monaco.
"The ABB FIA Formula E Championship has always produced highly competitive and unpredictable racing," said Alejandro Agag, founder and CEO of Formula E. "Formula E is synonymous with innovation and pioneering technology. That's exactly what we'll be seeing again next season with the step-up in performance and efficiency of the futuristic next generation car, as well as trialing unique and radical concepts to usher in a new era of Formula E. The new format and split levels of power being introduced for season five will add an extra strategic element and continue to offer intense and exciting competition between some of the most talented drivers and biggest brands in motorsport. I'm looking forward to seeing the new cars and format in action against the backdrop of iconic city skylines, starting in Ad Diriyah in December."
The changes for season five will take into account the increased power and energy storage capacity of the Gen2 car, which can complete a full race distance without the need to make a mid-race car swap. It will now be mandatory for drivers to use two different power modes over a race distance. The upcoming season will also see changes to the number of cars making it through to the super pole shoot-out, the measurement of race distances and how points are awarded.
2018/19 ABB FIA Formula E Championship
| | | | |
| --- | --- | --- | --- |
| Round | City | Country | Date |
| 1 | Ad Diriyah* | Saudi Arabia | December 15, 2018 |
| 2 | Marrakesh | Morocco | January 12, 2019 |
| 3 | TBA | TBA | January 26, 2019 |
| 4 | Mexico City | Mexico | February 16, 2019 |
| 5 | Hong Kong | China | March 10, 2019 |
| 6 | TBA | China | March 23, 2019 |
| 7 | Rome | Italy | April 13, 2019 |
| 8 | Paris | France | April 27, 2019 |
| 9 | Monaco* | Monaco | May 11, 2019 |
| 10 | Berlin | Germany | May 25, 2019 |
| 11 | Zurich** | Switzerland | June 9, 2019 |
| 12 | New York City | USA | July 13, 2019 |
| 13 | New York City | USA | July 14, 2019 |
*Subject to circuit homologation
** Subject to ASN approval, circuit homologation and final approval of the city