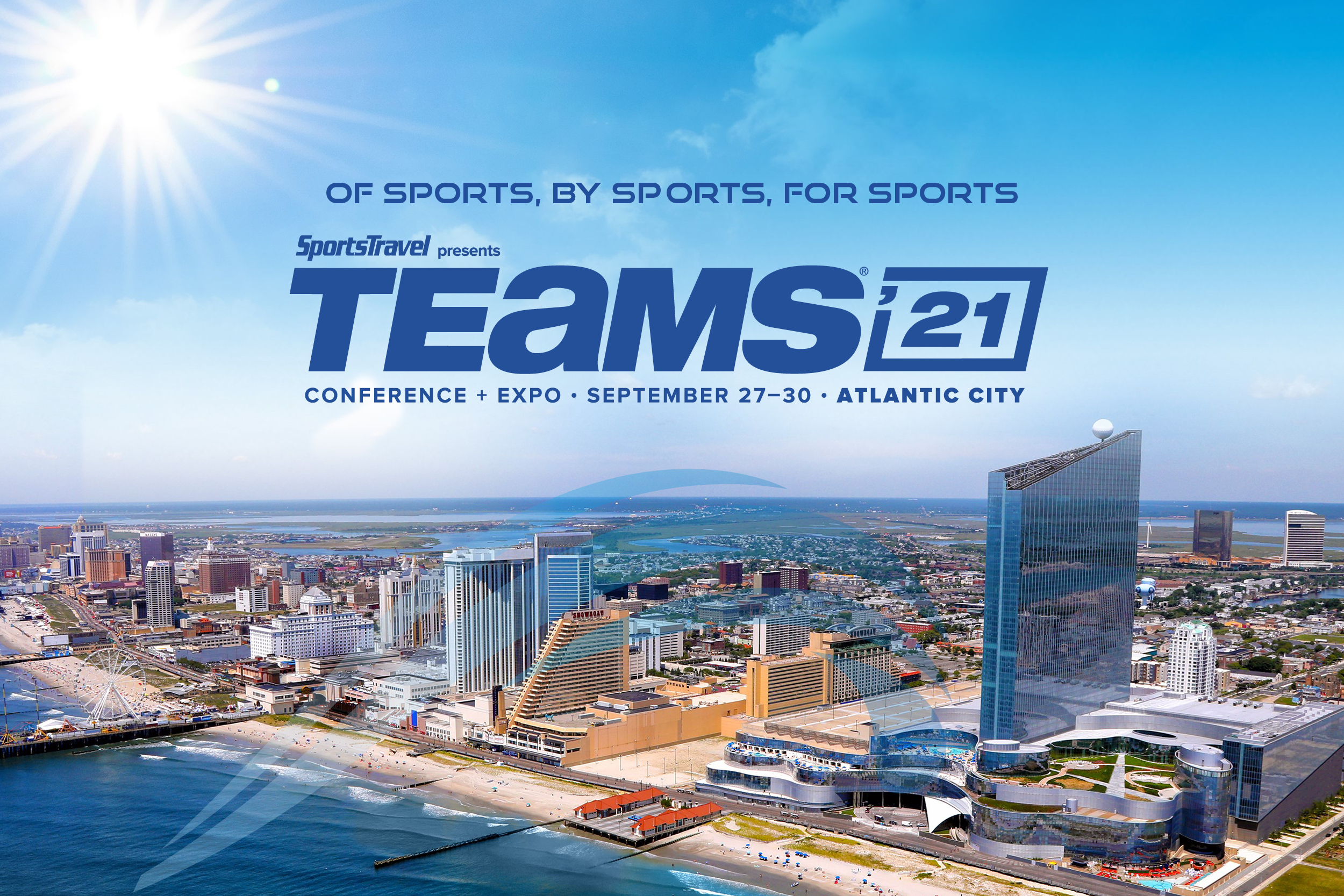 Northstar Meetings Group has announced three future sites for the TEAMS Conference & Expo, the world's largest gathering of sports-event organizers, taking its annual event to a trio of markets reflecting a variety of destinations that host sports events throughout the United States. Along with previously announced host cities, the conference has now announced its host cities through and including 2028.
Attendees at TEAMS, which include the gatekeepers to the 90.4 million room nights and $32.3 billion in direct spending generated by sports-related travel annually, will gather in Fort Lauderdale in 2025; Milwaukee in 2027; and Pittsburgh in 2028.
"These cities have been steadfast advocates for the sports-event industry," said Timothy Schneider, founder of the TEAMS Conference and chairman of the Sports Division of Northstar Travel Group, which organizes the event. "Attendees who return with us for these future TEAMS Conferences will experience each of these cities' amazing ability to provide event planners with unique venues for their events and memorable experiences for their attendees."
The announcement was made during the TEAMS '21 Conference in Atlantic City, New Jersey. Previously announced sites for the TEAMS Conference include TEAMS '22, October 10–13, 2022, in Oklahoma City; TEAMS '23, October 2–5, 2023, in Palm Beach; TEAMS '24: September 23–26, 2024, in Anaheim; and TEAMS '26: October 26–29, 2026, in Birmingham.
Northstar Meetings Group also announced that the EsportsTravel Summit—the only event of its kind for esports tournament and event organizers—will be held outside the United States for the first time when the event is held in Toronto in 2023 and 2028. The EsportsTravel Summit is the only business conference that focuses exclusively on video gaming and its positive impact on travel and events. The Summit facilitates partnerships between esports organizations and destination marketers, hospitality industry representatives and other event suppliers who want to work with and learn more about the rapidly growing esports event industry.
"It's exciting to see the growing interest in the esports market on the part of destinations worldwide," said Schneider. "We look forward to showcasing our Summit host cities as they continue to drive the development of the emerging world of competitive video-gaming and esports."
Previously announced sites for the EsportsTravel Summit include December 14-16, 2021, in Pittsburgh, and June 21-23, 2022, in Daytona Beach.
TEAMS '25 Heading to Fort Lauderdale

TEAMS '25 will be held in Fort Lauderdale, Florida, October 13–16, 2025, at the Greater Fort Lauderdale/Broward County Convention Center, which is undergoing a $1 billion expansion project that when finished will feature 1.2 million square feet of space including a 350,000-square-foot Exhibit Hall and waterfront plaza facing the Intracoastal Waterway.
Fort Lauderdale is also the home of BB&T Center, host venue for the NHL's Florida Panthers. The city is famous for its beaches, arts and riverfront activities along the Atlantic Ocean from the beachfront promenade to the International Swimming Hall of Fame.
TEAMS '27 Will Be Held in Milwaukee

TEAMS '27 will be held in Milwaukee, Wisconsin, October 18–21, 2027. The conference and expo will be headquartered at the Wisconsin Center – one of three Wisconsin Center District facilities that also includes the UW-Milwaukee Panther Arena and Miller High Life Theatre on its campus in downtown Milwaukee. TEAMS will enjoy a expanded convention center with 445,000 square feet of total space, 300,000 square feet of contiguous exhibit space, and a rooftop ballroom with an outdoor terrace.
A city of many nicknames, Milwaukee is the City of Festivals with over 50 annual fests, the City of Neighborhoods featuring 191 distinct neighborhoods, and, of course, the City That Beer Built thanks to its strong historic and craft brewing scene. Milwaukee is also known for the Santiago Calatrava-designed "wings" atop the Milwaukee Art Museum as well as being the home base of Harley-Davidson Motor Company and the world's only Harley-Davidson Museum. The sports-friendly city also has seven professional sports teams including the 2021 NBA Champion Milwaukee Bucks. TEAMS joins events organizations such as the Ryder Cup, USA Triathlon, NCAA, and USA Gymnastics who have hosted events in Milwaukee.
TEAMS Returns to Pittsburgh in 2028

TEAMS '28 will be held in Pittsburgh, Pennsylvania, November 13–16, 2028, at the David L. Lawrence Convention Center, located in the city's Cultural District and featuring 313,000 ground square feet of exhibit space, 53 meeting rooms, and a 33,000-square-foot ballroom with breathtaking views, open terraces and column free space.
One of America's most popular sports cities, Pittsburgh is home to several elite academic institutions including Duquesne University, Robert Morris University, Point Park University and Carnegie Mellon University. Pittsburgh is also a legendary sports city with a reputation of providing iconic experiences to the millions of visitors that attend live events in the community.
EsportsTravel Summit Going International

The EsportsTravel Summit will head out of the United States for the first time when it visits Toronto in the summers of 2023 and 2028. The city has become a hub for esports with OverActive Media recently announcing plans to develop a state-of-the-art performance venue in the heart of the historic Exhibition Place.
Expected to open in 2025, the venue will offer premier music artists and entertainment aces of the world a new place to call home in Toronto, now the fourth-largest city in North America, in addition to providing a space for the city's two professional esports teams, Toronto Defiant and Toronto Ultra.
About Northstar Travel Group
 Northstar Travel Group is the owner of well-known brands including SportsTravel, Travel Weekly, TravelPulse, TravelAge West, Business Travel News, Meetings & Conventions, Successful Meetings, Associations Meetings International, Incentive, Travel Weekly China, and M&C Asia. The company produces the annual TEAMS Conference & Expo, the EsportsTravel Summit and scores of face-to-face and virtual events worldwide in retail travel, corporate travel, travel technology and the meetings industry. For more information, visit NorthstarTravelGroup.com