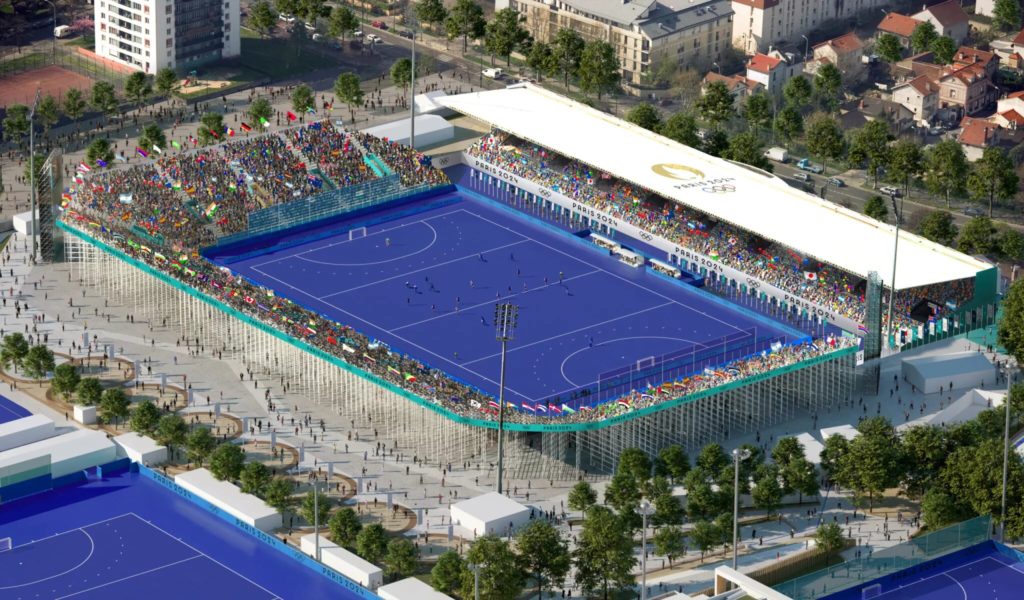 When the 2024 Olympic Summer Games descend on France, there will be one familiar venue to welcome it back 100 years after it first hosted Olympic competition.
Work has commenced on the redevelopment of Stade Yves-du-Manoir, the only venue for Paris 2024 which was also featured in the French capital's staging of the 1924 Olympic Summer Games.
First opened in 1907, the stadium in the city of Colombes, Department of Hauts-de-Seine, served as the centerpiece of the 1924 Games, hosting the opening ceremony and athletics competitions.
Until 1972, when the Parc des Princes was inaugurated, the Stade Yves-du-Manoir was the main stadium in the Paris region. Stade Yves-du-Manoir has been renovated several times and the Hauts-de-Seine Department, which has owned the facility since 2002, is carrying out a modernization program to benefit its communities, associations, schools and universities.
For the 2024 Games, Stade Yves-du-Manoir will be a 15,000-capacity venue for the field hockey competitions. Following the Games, one of the new buildings at Stade Yves-du-Manoir will be home to the French Hockey Federation, the Ile-de-France League and the Departmental Hockey Committee, which will be followed by a resident club.
"While Yves-du-Manoir will be a place of reference for the highest level (by hosting the French Hockey Federation), it will also be a place for sport for all," said Georges Siffredi, president of the department. "It will allow us to deploy and consolidate our policy of democratization of sport, in particular for young people, with the support of actors in the field."
Two synthetic hockey pitches — one for competitions with a 1,000-seat stand and one for training — will be set aside for the Federation's national training center. A second building will be devoted to football and rugby while four football fields, three rugby fields and a new athletics track will be created in the existing activities area.
Paris 2024 intends that each of its 64 competition sites will provide permanent facilities for the local population in legacy mode.
"Everything that is built or rebuilt must respond to a future use in the service of sports practice," said Tony Estanguet, Paris 2024 president. "This heritage is our priority. This stadium (Stade Yves-du-Manoir) is a link between 1924 and 2024."