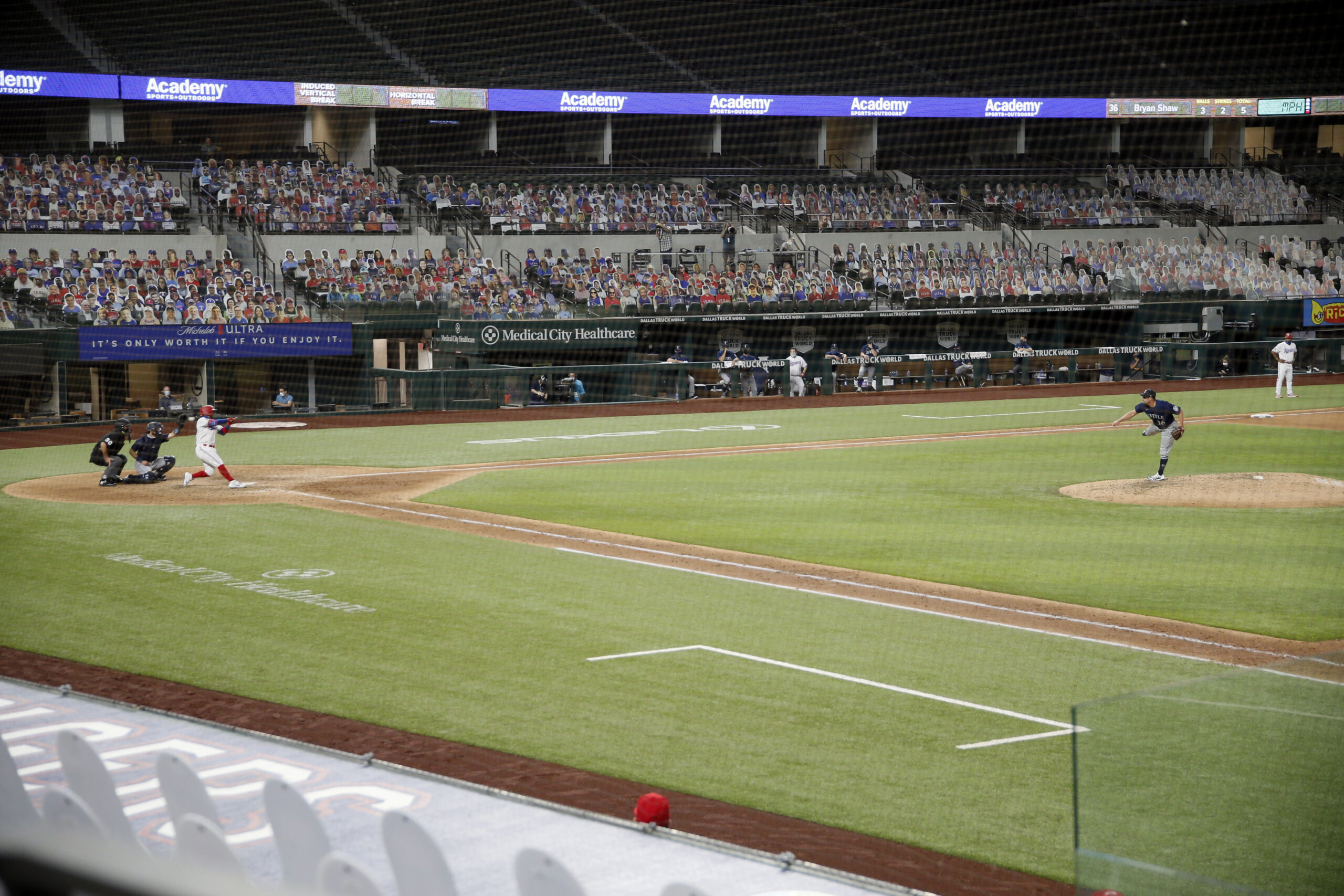 Globe Life Field in Arlington, Texas, will host six of the top 10 college baseball programs in the country at the 2021 State Farm College Baseball Showdown starting February 19 with fans to be allowed at the games.
The tournament will last February 19–21 with TCU, Texas, Texas Tech, Arkansas, Mississippi and Mississippi State participating. D1Baseball.com ranked each of them in the top 10 for the preseason this week.
"We are thrilled to welcome six of the top baseball programs in the country to Globe Life Field for the inaugural State Farm College Baseball Showdown," said Sean Decker, Texas Rangers executive vice president for sports and entertainment. "We started conversations to make this event a reality back when the new park was in the design phase, and I would like to thank State Farm and all six schools for their unwavering support since that time. We can't wait to welcome all college baseball fans to Globe Life Field starting February 19."
The State Farm College Baseball Showdown will be held annually at Globe Life Field. All eight Big 12 Conference baseball schools are expected to participate at least once in the tournament between 2021 and 2025 against opponents from the SEC and Pac 12.
Globe Life Field opened in March 2020 and hosted 30 home games for the Rangers before being the neutral site host for the National League Division Series, NL Championship Series and World Series. NLCS and World Series games were played in front of 11,500 fans. Globe Life Field will have a capacity of up to 15,000 fans for each day of the event with single-day and three-day ticket plans. Fans will require facial coverings, social distancing as well as other enhanced safety and health measures.
2021 STATE FARM COLLEGE BASEBALL SHOWDOWN SCHEDULE
(All Times Central)
Friday, February 19
11 a.m.—Mississippi State vs. Texas
3 p.m.—Mississippi vs. TCU
7 p.m.—Arkansas vs. Texas Tech
Saturday, February 20
11 a.m.—TCU vs. Mississippi State
3 p.m.—Texas Tech vs. Mississippi
7 p.m.—Texas vs. Arkansas
Sunday, February 21
11 a.m.—Mississippi State vs. Texas Tech
3 p.m.—Mississippi vs. Texas
7 p.m.—Arkansas vs. TCU