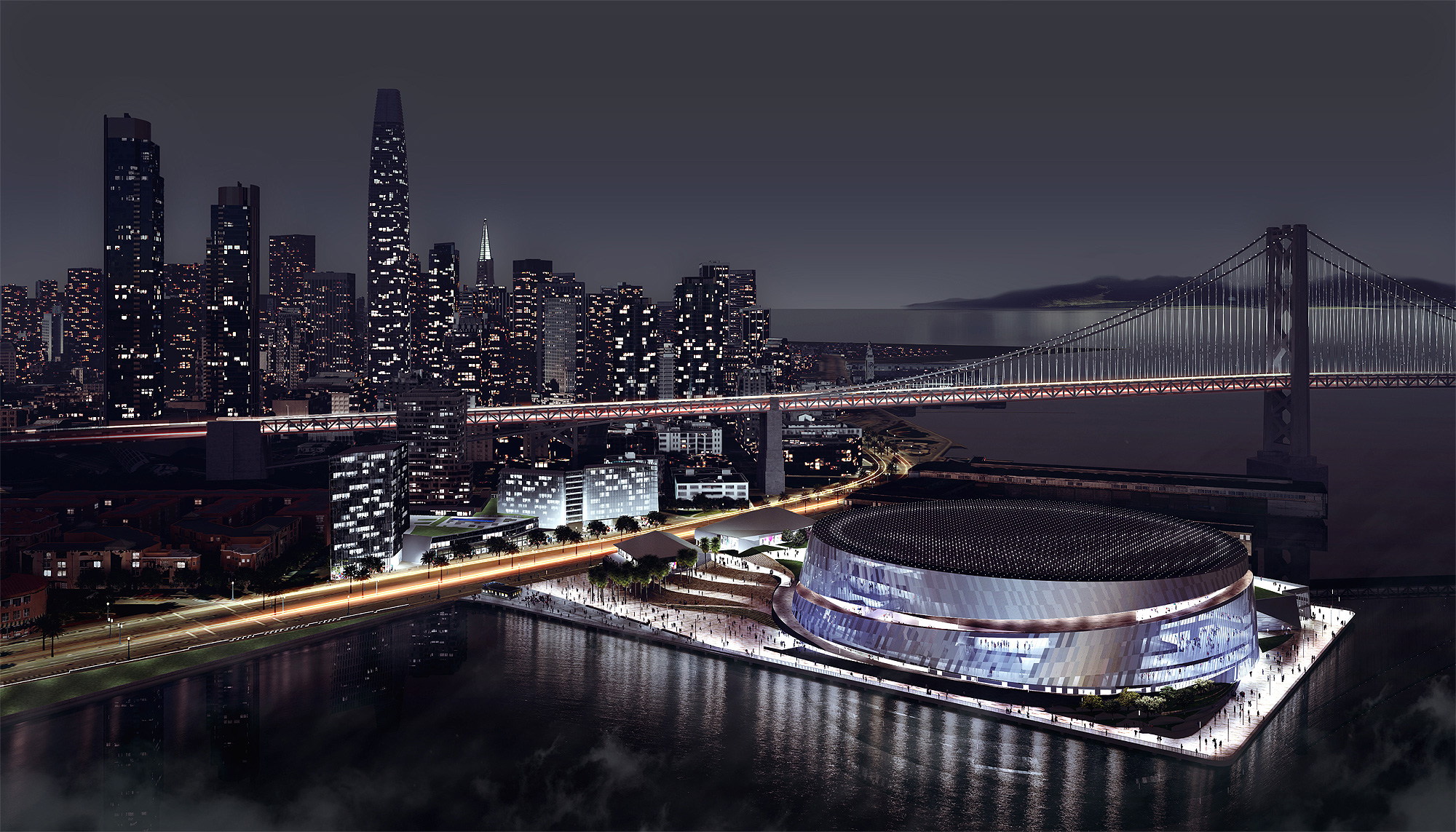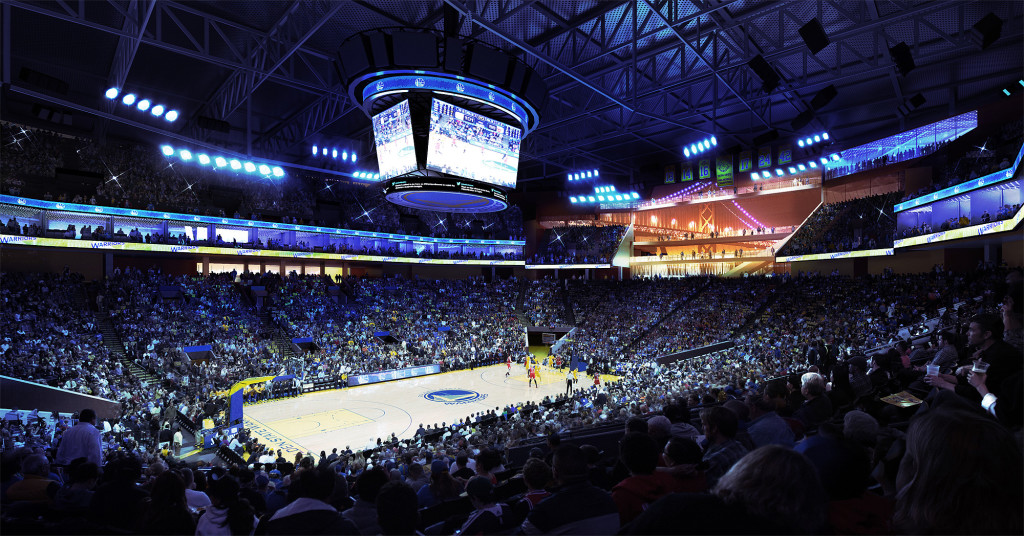 The Golden State Warriors have released updated renderings for a new $500 million arena in San Francisco. The new renderings show a unique view of the city's Bay Bridge from inside the arena and suggest much of its interior will be visible from the outside, particularly when lit up at night.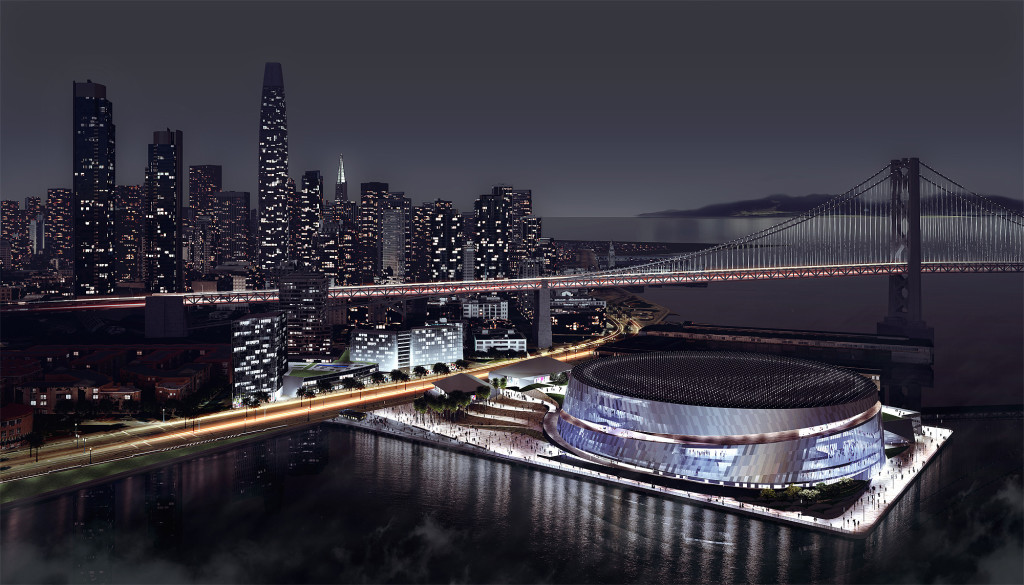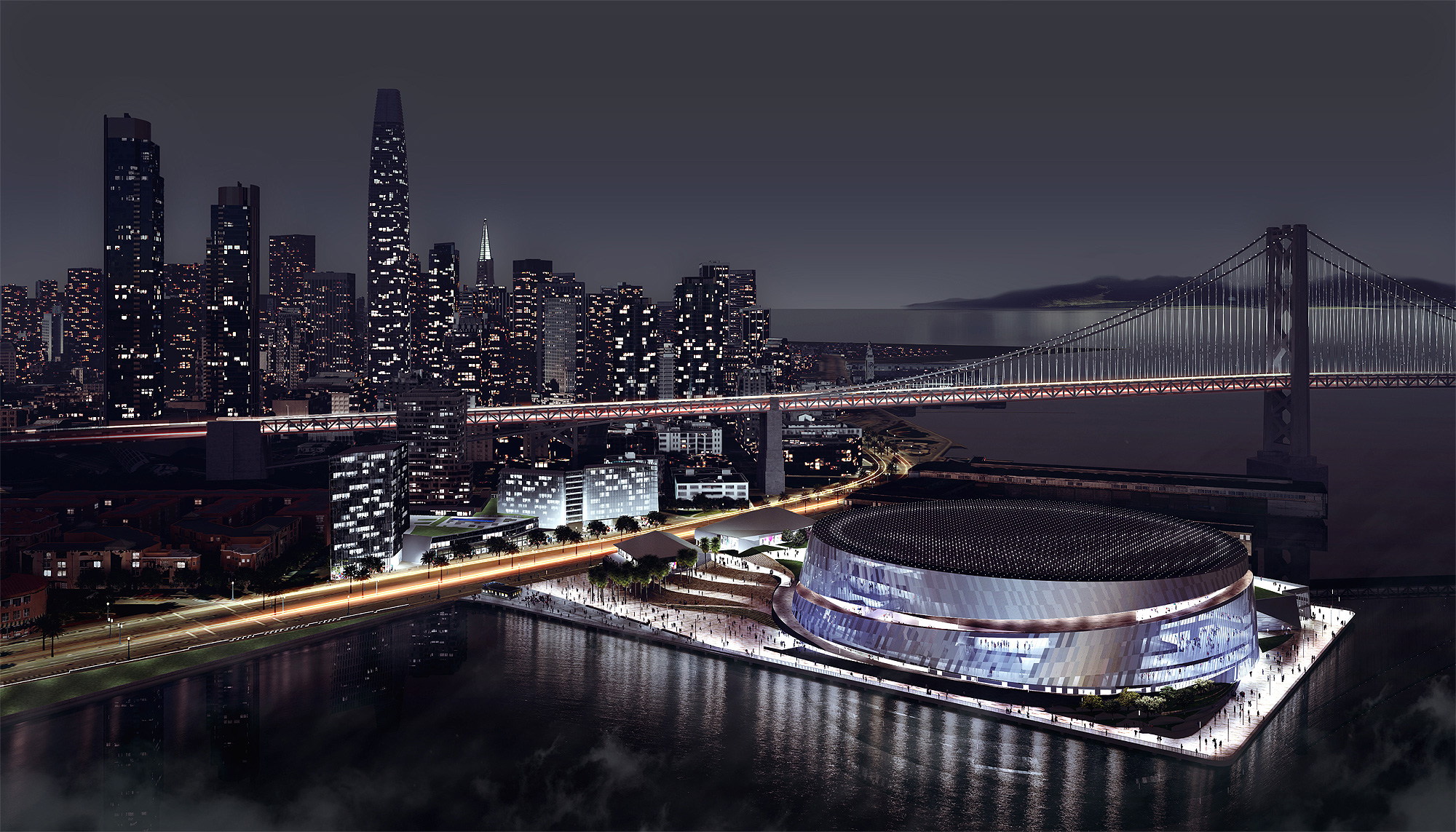 Other features of the new design include a reduction from 630 to 500 parking stalls and an increase in bike parking spaces, from 200 to 300. There is also an overall expansion in the public's access to the exterior space at the site's east edge.
Announced in 2012, the new venue, which will return the NBA team to San Francisco after it left for Oakland in 1972, is planned to be ready for the 2017–18 season and will sit at the foot of the Bay Bridge on piers 30–32. Plans include 17,000 to 19,000 seats and 90,000 square feet of restaurant and retail space.
Under the agreement between San Francisco and the Warriors, the city will provide the land and the franchise will foot the repair bill for the crumbling 13-acre space, which, according to the Warriors, is estimated to cost somewhere between $100 and $200 million. The area was chosen partly for its accessibility from public transit services, including the Muni Metro, the city's light-rail system.