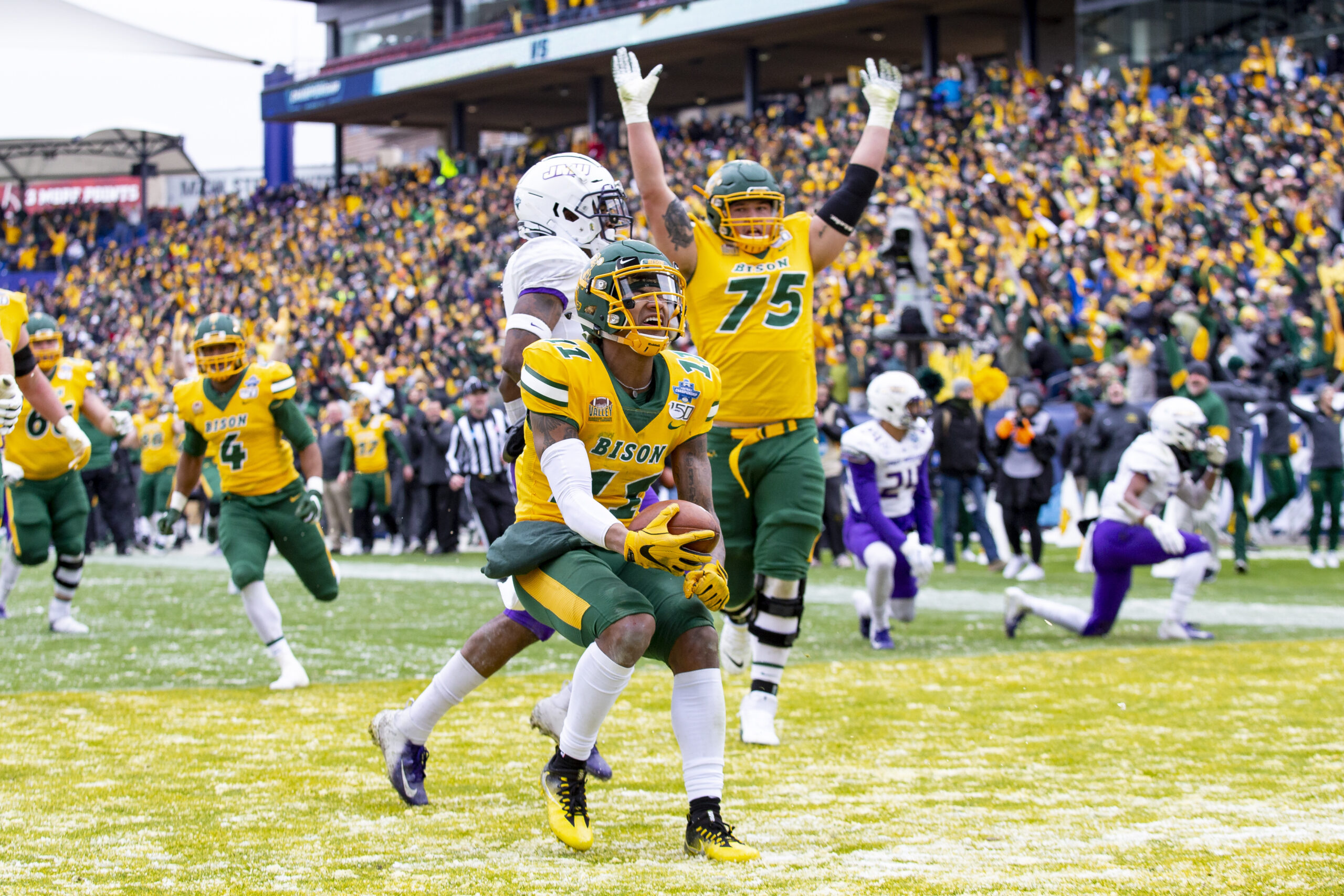 The NCAA has opened up for bidding additional spring championship events that were rescheduled because of the COVID-19 pandemic, including preliminary rounds for the 2021 Football Championship Subdivision playoffs.
The Division I Football Oversight Committee will identify up to 16 potential hosts and then select eight first-round hosts from those preapproved sites. The quarterfinal and semifinal host sites also would be selected from the preapproved sites based on the makeup of the bracket.
The Division I Football Championship Committee's approach in picking 16 potential hosts before the field is selected and games are held on April 24 is that it mitigates the risk that a school may be selected to host a game without its team participating. This approach provides the committee flexibility when selecting host sites.
The final of the FCS championship will be at Toyota Stadium in Frisco, Texas, on May 16.
The other sports available are men's and women's lacrosse, as well as men's and women's tennis, in all divisions. Bidding is open at ncaa.org/bids and destinations have until April 5 to submit applications. Hosts will be announced on April 16. Information regarding baseball and softball will also post in the weeks to come.
There were plans to award preliminary rounds to predetermined hosts for the Division III men's and women's basketball tournaments and Division III men's and women's ice hockey tournaments before the NCAA's decision to cancel all Division III winter championships.
The Division I men's and women's soccer championships will both be held in a centralized location in Cary, North Carolina, this spring. The University of North Carolina will host the Division I field hockey championship.
With the recent bid cycle for events through 2025–2026 completed in October, this bidding process will give cities that may have missed on events a second chance, or those who have never bid before the chance to see what the experience is about. The quick turnaround on the bidding process is to try and mitigate changing COVID-19 conditions in destinations.