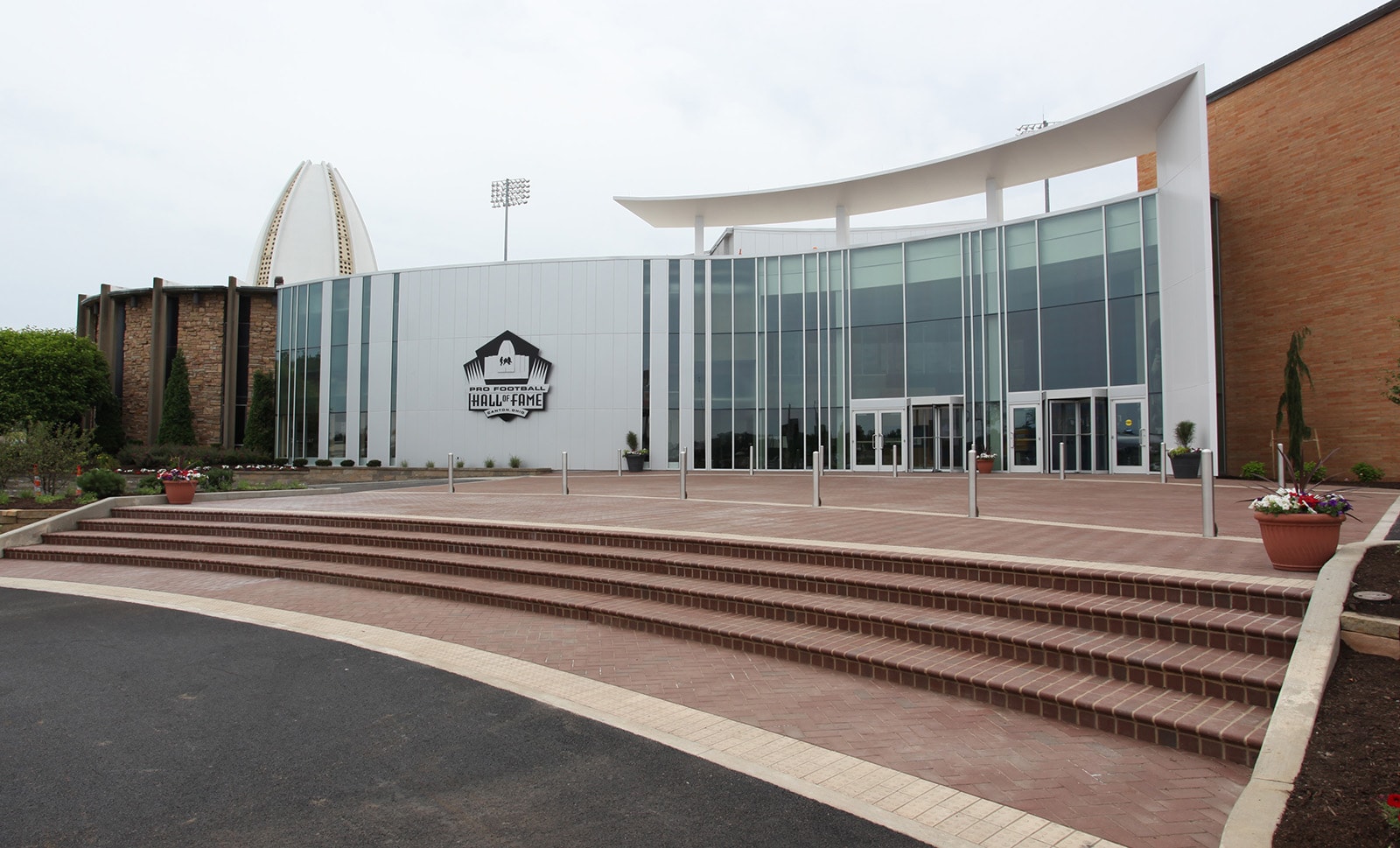 The Hall of Fame Village, which includes not only the Pro Football Hall of Fame but a sprawling complex of tourism and sports venue facilities, will open a DoubleTree by Hilton hotel in downtown Canton, Ohio, in time for the 2020 Hall of Fame Enshrinement ceremonies.
The existing hotel property, the McKinley Grand Hotel, was bought by HOF Village, LLC, in October 2019 for $3.8 million. The planned rebranding, redesign and renovation is estimated to cost about $21 million and will include new fixtures, carpeting, furniture, roofing and mechanical systems throughout the hotel.
"The opportunity to develop a world-class hotel in downtown Canton alongside the brand of excellence that is Hall of Fame Village is unique and allows us to be part of something historic," said Chris Brock, senior director of development for Illinois, Indiana, Michigan, Ohio and Wisconsin, Hilton. "We couldn't be more excited to partner in this development project."
Johnson Controls Hall of Fame Village, a development of HOF Village, LLC is a multiuse sports, entertainment and media destination centered around the Pro Football Hall of Fame campus. Along with the Hall of Fame, the complex includes the Tom Benson Hall of Fame Stadium and complexes for athletic performance, black college football and youth football as well as a waterpark and hotel/conference center.
"We are thrilled to bring a highly respected hospitality brand like DoubleTree by Hilton to Canton, where we anticipate the hotel will significantly contribute to the revitalization and resurgence of Canton's active downtown area," said Mike Crawford, chief executive officer of HOFV. "The addition of an original, upscale hotel to our portfolio allows us to accommodate more area visitors, supporting our strategy to attract year-round talent and entertainment offerings, while integrating with the Canton community."