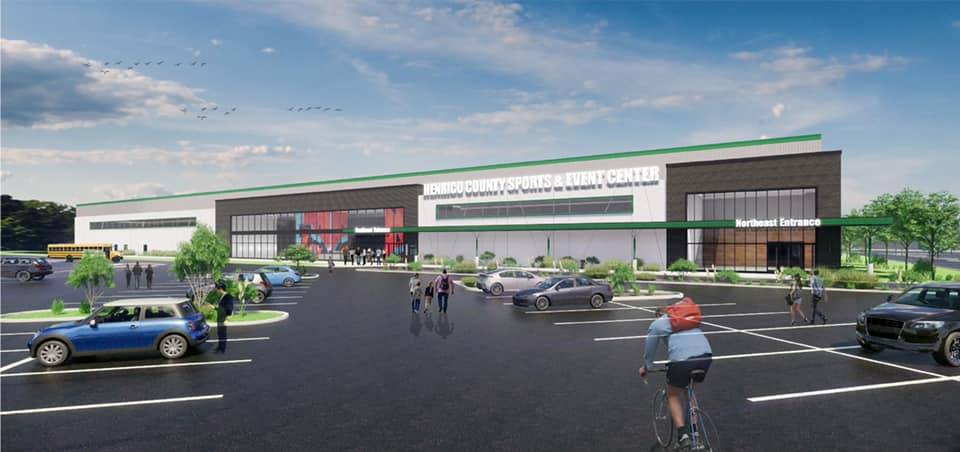 Henrico County, Virginia, will have a new indoor sports facility and convocation center at the Virginia Center Commons Mall site after the county approved $1.9 million in funding for the design and preparation of construction plans while demolishing the former mall structure on the county-owned portion of the site.
The county had plans for the site earlier this year before they were put on hold because of the COVID-19 pandemic. Those plans were brought back to life at the latest board of supervisors meeting; design work and demolition will begin in November and construction plans will be ready for final approval next year.
The Glen Allen-area complex will be an estimated 200,000 square feet and will also house a convocation center for graduations, basketball courts and more. The overall estimated cost of the complex is $50 million, with construction done by a local firm, Rebkee Co. Henrico issued $50 million in lease revenue bonds to fund the project in February.
"Officials believe the sports and convocation center will further strengthen Henrico's sports tourism program by adding a much-needed, high-profile venue for basketball, volleyball and other indoor sports tournaments to the county's roster of recreation facilities," the county said in a Facebook post.
With space for up to 12 basketball courts and a 4,500-seat arena, the facility will be able to host regional and national tournaments while offering competitive space for local teams. It also will be able to host large community events.