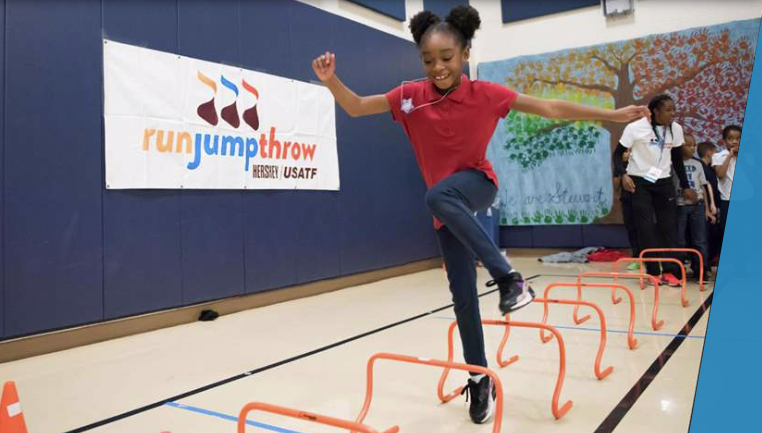 Hershey's has extended its partnership with USA Track & Field, a deal that will keep the candy maker as the presenting sponsor of the national governing body's Run Jump Throw program through 2024.
Hershey's has sponsored the Run Jump Throw program since 2015. The effort is a hands-on learning program for children ages 7–12 to get excited about physical activity by introducing them to the basic running, jumping and throwing skills involved in track and field. The program has reached an estimated 850,000 children since it began.
Under the program organizers can choose from 20 activities, including dynamic warm-up, running form and technique, standing broad jump, softball throw and one-legged hop. It can be conducted as a field day event lasting two to four hours, or be designed as a six-week program.
"Hershey's support has been instrumental in teaching children the basics and importance of exercise while growing the sport of track and field at a young age," said USATF CEO Max Siegel. "We are thrilled to see the success of Run Jump Throw since 2015 and are excited to continue growing the program."
Those who participate in the grass-roots program are encouraged to pursue the sport, either through parks and recreation programs, school programs or through USATF clubs and associations.