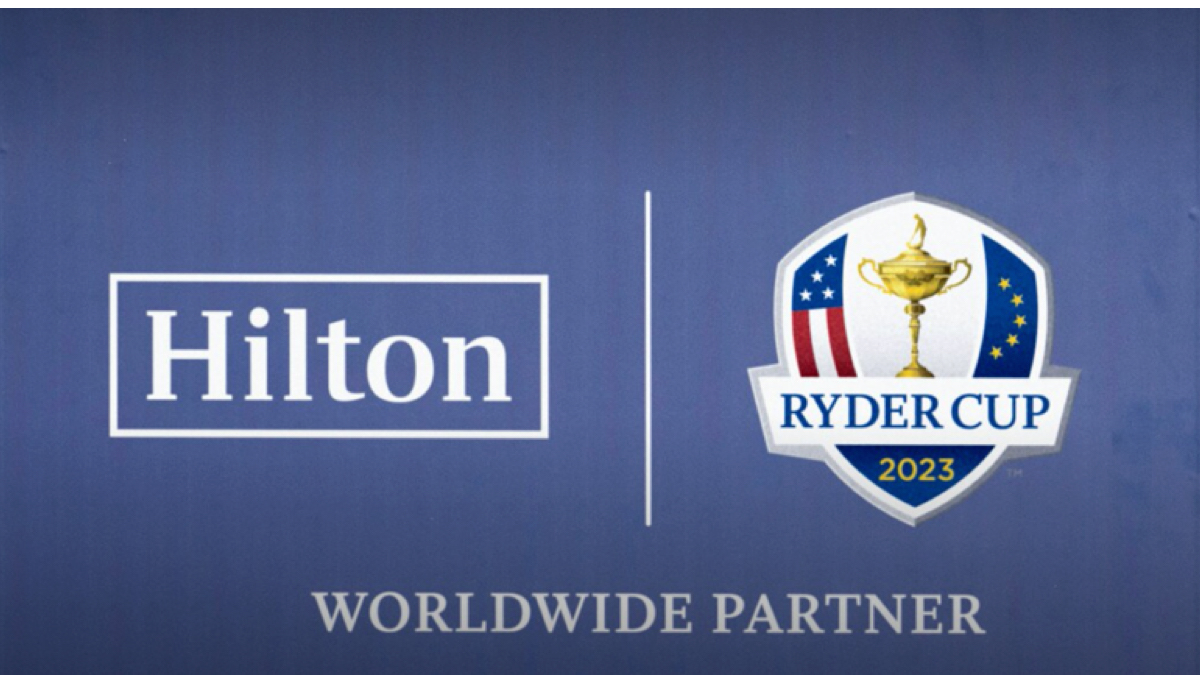 Ryder Cup Europe and the PGA of America have announced a new agreement with Hilton that will see the hospitality company become a worldwide partner of the 2023 Ryder Cup, elevating Hilton from its previous position as official hotel supplier.
The 2023 Ryder Cup will take place at Marco Simone Golf and Country Club in Rome from September 29 through October 1. In addition to providing accommodation to Ryder Cup players and staff at Rome Cavalieri, Hilton will also benefit from exposure through co-created, multi-channel marketing campaigns.
"We are thrilled that Hilton, the global leader in premium hospitality and service, has expanded its relationship with the Ryder Cup," said Jeff Price, chief commercial officer of PGA of America. "By combining Hilton's renowned hospitality expertise with the prestige of the Ryder Cup, we aim to deliver a world-class experience for golf enthusiasts at Marco Simone."
Hilton will be launching a Ryder Cup edition of its "A Stay on the Green by Hilton" experience. Hilton Honors members will have exclusive access to use points to book the opportunity of staying in a specially constructed Hilton room next to the 10th green at Marco Simone Golf and Country Club. Hilton will also enjoy significant on-course branding at the course and on global television broadcasts. It will sponsor digital content campaigns on Ryder Cup social media channels throughout 2023.
"The Ryder Cup is one of the most exciting events in the global sporting calendar and we are delighted to become a worldwide partner of the 2023 event," said Chris Silcock, executive vice president and chief commercial officer of Hilton. "Through this industry-first partnership, Hilton will create once-in-a-lifetime experiences and showcase our leading and unique hospitality to players, staff, and Hilton Honors members."
Established in 1927, the Ryder Cup features 12 of the top professional golfers from the U.S. and Europe competing against each other in a head-to-head match play competition.