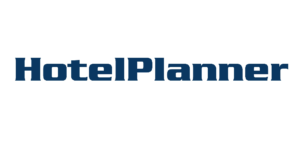 Online booking provider HotelPlanner has reached a new partnership with Harris Blitzer Sports & Entertainment, the parent company for the New Jersey Devils, Philadelphia 76ers and Prudential Center in Newark, New Jersey.
"Travel bookings and accommodations are critical components of business and life on the road for our front office executives," said Adam Cross, senior vice president of corporate partnerships at HBSE. "With a number of games on the road each NBA and NHL season, and corporate partners spanning the globe, it is imperative that when our executives and guests travel alongside our teams, we do so safely and efficiently via HotelPlanner's best-in-class accommodations and customer service standards that match our own."
The company's technology and automated rate checkers provide their customers with the lowest available rates from a network of more than 100,000 hotel partners worldwide. HotelPlanner expects 2021 to see a large resurgence in sports-related travel as teams allow fans back in the stands.
The deal is the latest for HotelPlanner, which has signed similar agreements across amateur, professional and esports with clients that include the Washington Football Team, USA Triathlon, United Soccer League, the LPGA, the Ladies European Tour, Perfect Game, Tough Mudder Europe, Immortals Gaming Club, Reigning Champs, Babe Ruth League, PONY Baseball, the Liberty Bowl and Triple Crown Sports.
"We are thrilled to be partnering with Harris Blitzer Sports & Entertainment, one of the most forward-thinking and innovative sports organizations globally," said Bruce Rosenberg, president and CEO of the Americas at HotelPlanner. "By partnering with HBSE, HotelPlanner will be able to leverage its expertise in developing a bespoke travel solution for the organization which will not only create a quality lodging experience, but also alleviate the potential stresses and unknowns that one may face when traveling. We look forward to serving the organization as well as fans of the Devils and 76ers for many years to come."
The multiyear agreement was brokered by Los Angeles-based Innovative Partnerships Group (IPG360).