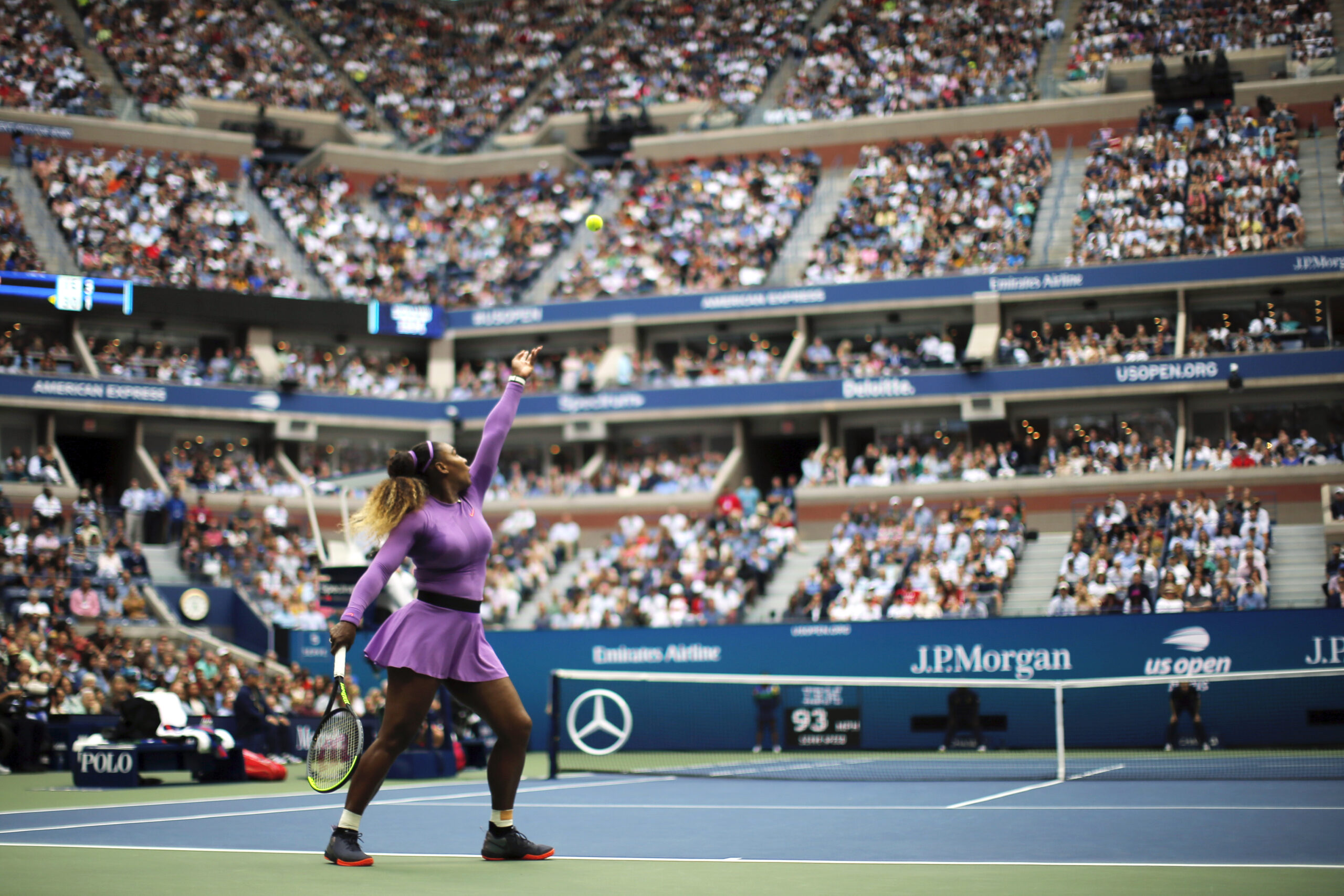 The USTA formally announced that the U.S. Open will be played in 2020, along with the Western & Southern Open, which will be moved from its longtime home in Cincinnati to the Billie Jean King National Tennis Center in New York. And in announcing the events' return, which will occur without spectators, the governing body went into detail on how it plans to isolate players and test them during the event.
"The 2020 U.S. Open will be played," said Katrina Adams, past president of the USTA. "In this tough and trying year, it's not just good news—it's remarkable news."
The Western & Southern Open will be staged August 19–28. The U.S. Open will continue as planned August 31–September 13. As a result of the rescheduling of the Cincinnati event, the Winston-Salem Open in North Carolina will not be played this year. While several high-profile players have announced they are not sure if they will play in the U.S. Open, the USTA announced that Serena Williams has committed to the event.
USTA CEO and Executive Director Mike Dowse said the national governing body used three principles in deciding to move ahead with the tournaments: could the events be held safely; would they be in the best interest of tennis; and did it make financial sense for players and the USTA. In each instance, he said, the USTA was satisfied it could proceed.
Dowse noted, however, the USTA will lose 80 percent of its net operating income this year as a result of the coronavirus and the decision to not allow spectators at the U.S. Open—a number that in recent years has topped 700,000 attendees over the two weeks of the tournament. Still, the USTA intends to offer $60 million in prize winnings to athletes that compete, which amounts to 90 percent of last year's prizes. Dowse said the USTA can keep that ratio nearly intact in part because of reserves the NGB has built up in the past. "It's not a model that can continue," he said.
As to how the governing body intends to secure the safety of the players and staff during the two events in New York, here's a look at some of the specifics:
Players will be isolated in two hotels, one of which will be the 512-room TWA Hotel at JFK International Airport in New York. Upon arrival, players will be tested for the coronavirus. After that, players will be tested at least once weekly. The USTA will pay for one room for the players, and players can pay for a second room for traveling guests, although they will be limited to three guests. All of those people will be considered within the athlete's own bubble and will be limited in where they can travel during the course of the event. "We've really designed this tournament around a bubble," said Dr. Brian Hainline, a USTA board member and member of the USTA's medical advisory board.
Players will also have the option to stay in a private home, which the USTA will help identify with local real estate agents. In those cases, however, players will be tested each time they return to the tournament's grounds. "There's a leap of faith here," said Stacey Allaster, who was recently named tournament director for the U.S. Open. "But it's not a difficult one to make because they don't want to get COVID. The athletes have the option: Go to the hotel or elect a private home. If they choose a private home, they won't get back into our U.S. Open world until they've been tested and until the doctors say they're clear."
Acknowledging that it could be difficult to track players' outside activities during the tournament, Hainline said the players know it's in their best interest to limit their movements. "There is a possibility a player makes a choice and puts himself or herself at risk," he said. "Every time that happens the testing paradigm changes." In that scenario, players would be tested each of the first two days following their contact off grounds, then on day five and seven, and then at least once weekly.
If a player tests positive during the tournament, he or she will be tested again. If a second test comes back positive, the player would be isolated and provided medical care either in their living arrangement (hotel or house), or at a medical facility or hospital if required. Should multiple players test positive, Hainline said there is no absolute number of positives that would force the USTA to shut down one of the events. Those decisions instead would be made on models to determine whether it's safe to continue.
To limit staff, only Arthur Ashe Stadium and Louis Armstrong Stadium will have a full complement of line judges and ball people. For outer courts, line disputes will be handled entirely by Hawkeye technology, a first for the USTA. Those courts will also have one ball person at the net, and one ball person on each end of the court.
No media will be allowed on site. The USTA has not released details of how media will cover the event, but planned to make press conferences and player availability possible through virtual calls.
Once on site, players will have different access than normal to the Billie Jean King National Tennis Center. Suites that otherwise would be occupied by fans will be made available to players and their entourages. And the south campus of the complex will be converted into a mini sports center, where athletes can unwind on a soccer pitch, a basketball court or gaming center.
The U.S. Open will feature a men's and women's singles events, each with the traditional 128 players. There will also be a men's and women's doubles event, with 32 teams in each competition, down from 64 teams. In an effort to reduce the number of people on site, there will be no mixed doubles, juniors and wheelchair competition in 2020. The Western & Southern Open will feature its traditional format in men's and women's singles, an increased draw of 48 for the men's and women's qualifying tournaments (up from 28 and 32, respectively), and an increased draw size of 32 teams for men's and women's doubles (up from 28 teams).