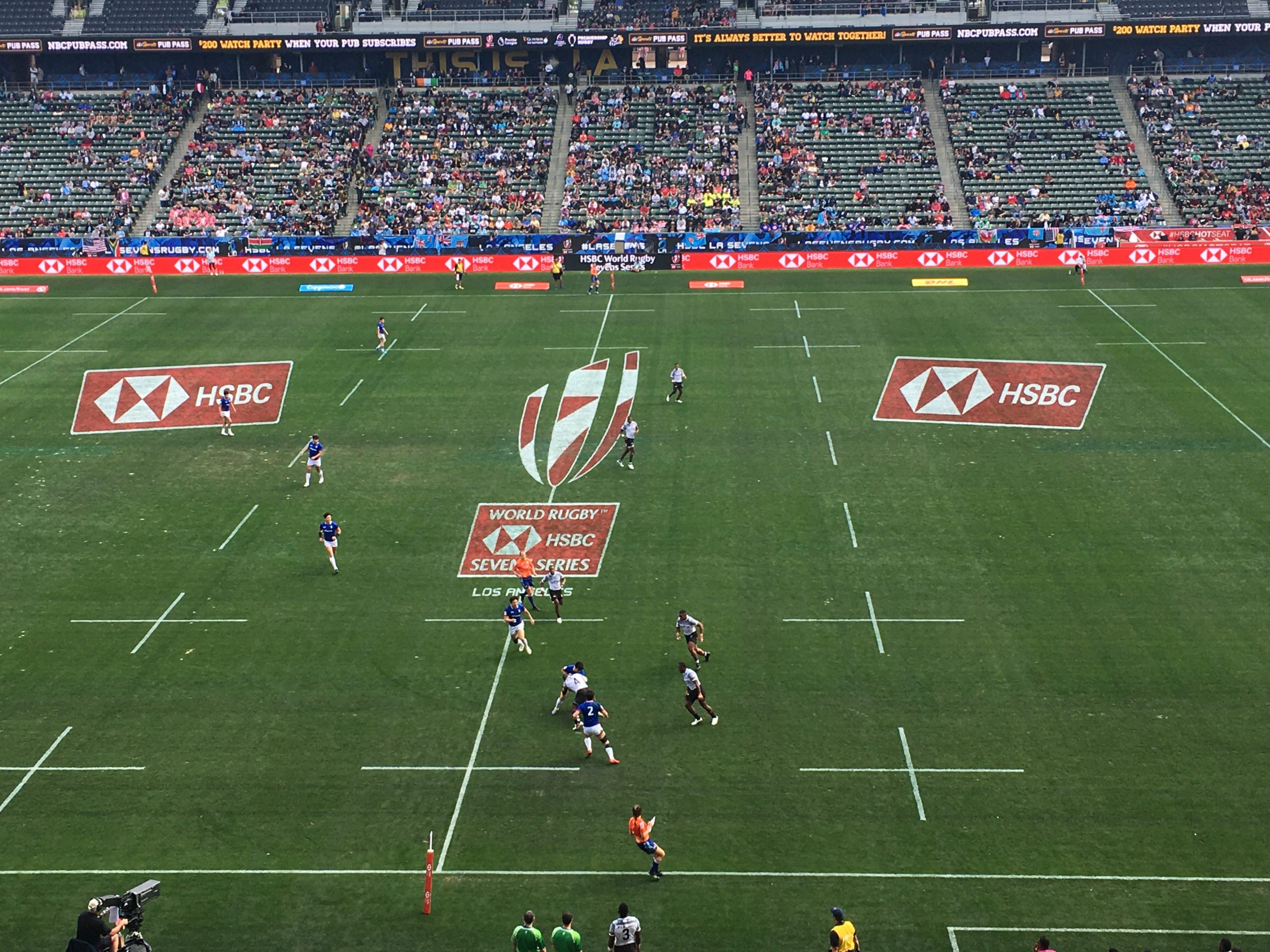 World Rugby and USA Rugby have postponed the upcoming U.S. leg of the HSBC World Rugby Sevens Series, the LA Sevens, from early March until August 27–28 because of the pandemic. With an adjustment to the HSBC Vancouver Sevens the move means that Los Angeles will serve as the Grand Finale of the Men's Series.
"While unfortunate to hear of the necessary postponements, we understand and support the need to reschedule the LA7s, ensuring all participating teams and spectators alike have the ability to travel and enjoy the event safely," said Ross Young, chief executive officer for USA Rugby. "We very much appreciate the support from World Rugby and AEG Rugby in finding a rescheduled date and opportunity for the rugby community to come together in 2022."
Fans who had purchased tickets for the event at Dignity Health Sports Park in March will have their tickets honored at the rescheduled event in August. The Los Angeles Invitational, a two-day community rugby tournament operated in tandem with LA Sevens and featuring teams across all ages and skill levels, is expected to take place alongside the newly scheduled dates as well.
"Together with the tournament hosts we believe rescheduling the dates of the Vancouver and Los Angeles rounds of the HSBC World Rugby Sevens Series is a sensible and pragmatic decision," World Rugby Chief Executive Alan Gilpin said. "The global nature of the Series and the logistical restrictions associated with the ongoing and dynamic nature of the pandemic continue to present a challenge to all stakeholders. Our collective focus is on ensuring the events are as safe, impactful and enjoyable as possible for all involved and therefore rescheduling is the best course of action."
The HSBC World Rugby Sevens Series is an annual series of international rugby sevens tournaments taking place over 10 cities and featuring national teams from the top 16 countries.