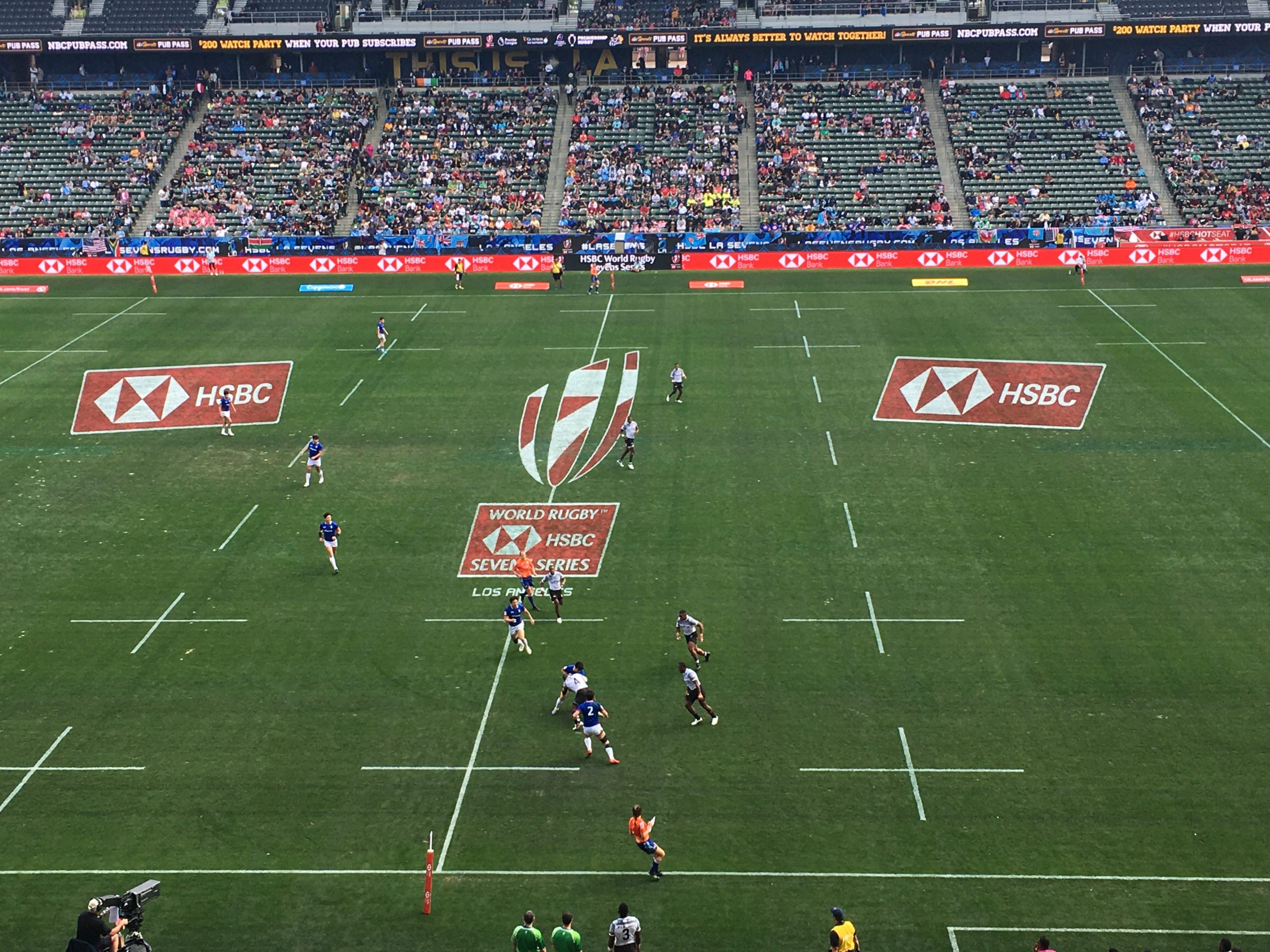 The HSBC World Rugby Sevens Series schedule for 2021 has been released with four men's and five women's rounds, along with potentially two more men's rounds, as part of a condensed season that will start in May.
The 2021 Series kicks off with back-to-back women's events in Marcoussis, Paris, on May 15–16 and May 22–23 before the series takes a break for the countdown to the Olympic Summer Games in Tokyo. After the Games are finished, the series resumes October 29–30 with a men's event in Singapore, then a joint men's and women's event November 5–7 in Hong Kong and December 3–4 in Dubai followed by another joint event December 10–12 in Cape Town.
"Above all, the health, safety and well-being of players, fans and the wider community remains our top priority and all stakeholders will continue to closely monitor global developments with the COVID-19 pandemic and work closely with host governments and health agencies to ensure a safe, secure and highly impactful return to the HSBC World Rugby Sevens Series," World Rugby Interim Chief Executive Alan Gilpin said.
World Rugby said that discussions are continuing with London and Vancouver on the viability of hosting men's events following the Games. One of the events that will drop off the schedule for 2021 is the LA Sevens that was held last February at Dignity Health Sports Park in Carson, California.
Instead of the LA Sevens, a joint men's and women's event will be held at Dignity Health Sports Park from June 25–27 for Olympic-qualified teams as part of a series of high-performance preparation events ahead of the Games. AEG Rugby and USA Rugby will partner to produce the event with the funding support of World Rugby.
"It's been a long year since Los Angeles last hosted international rugby in March 2020, this is very welcome news for us and the rugby community," noted USA Rugby Chief Executive Officer Ross Young, "With the Olympics only a month to follow, this warmup competition will serve as a significant stage for our athletes as they journey to Tokyo."
New Zealand is the reigning champion of both the women's and men's series after being crowned winners of the 2020 edition, which was brought to an early conclusion with five of the eight women's rounds and six of the 10 men's rounds completed prior to the onset of the pandemic.
"We are delighted that the green shoots of recovery are starting to show with today's announcement of the 2021 series schedule," HSBC Group Head of Brand and Brand Partnerships Jonathan Castleman said. "As we build back there is a chance to return better than ever before and for the sport to be more equal, more innovative and more inclusive of players, fans and communities from all around the world."