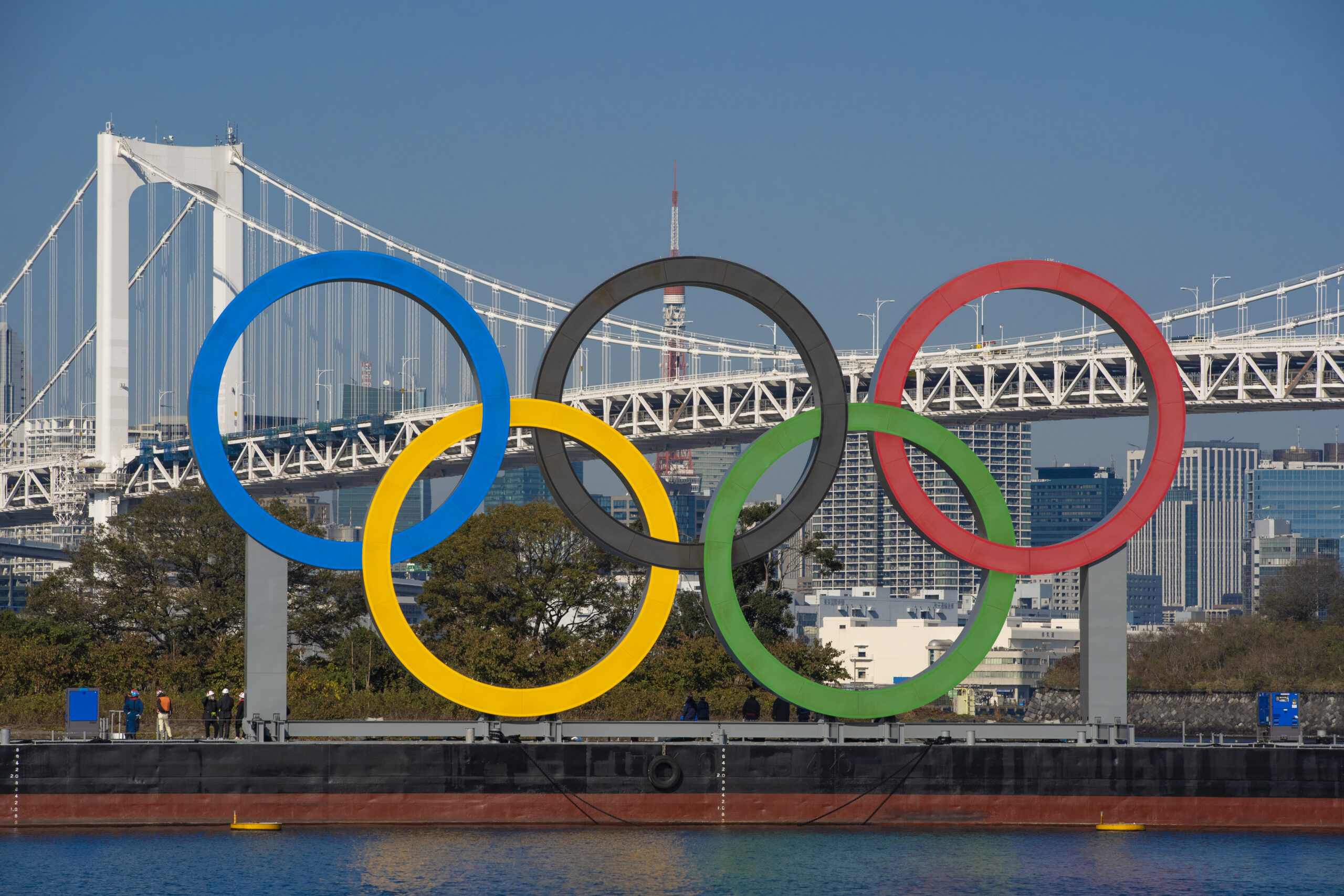 The torch relay is set. National governing bodies across the United States are preparing for their Olympic trials to go on as scheduled. The International Olympic Committee has issued playbooks to outline procedures for athletes, officials and media. And in recent weeks, the IOC has been insistent to the point of annoyance that it will not even consider canceling or postponing the Olympic Summer Games in late July and the Paralympic Games in August.
But as the event's organization continues, two issues always rise to the top:
Will the Olympic Summer Games have fans on hand?
Will there be a formal policy about vaccinated athletes?
The fans issue has come into greater focus after Wednesday's report in the Japanese newspaper Mainichi that a decision has been made to not allow foreign fans — a report that the new president of the Tokyo Olympic organizing committee neither confirmed nor denied after online talks with IOC President Thomas Bach.
"If the situation is tough and it would make the [Japanese] consumers concerned, that is a situation we need to avoid from happening," Seiko Hashimoto said, adding that a decision on foreign fans would come by the end of March.
Hashimoto confirmed that the subject of fans was a key part of the recent "five-party" talks with Bach, International Paralympic Committee President Andrew Parsons, Tokyo Governor Yuriko Koike and Olympic Minister Tamayo Marukawa. Hashimoto said a "zero-fans option" was not discussed.
"We will focus on the essentials," Bach said. "That means mainly the competitions. This has to be the clear focus. In this respect we may have to set one or another priority."
Japan has attributed about 8,000 deaths to COVID-19 but has controlled it better than most countries. But its spread around the world forced the cancellation of the Games to this summer and in the time since, the Olympics have become extremely unpopular in Japan with up to 80 percent wanting the event either postponed again or outright canceled.
While the IOC gets a vast majority of its revenue from TV rights and not from ticket sales, that is not the case for the host city. Tokyo's organizing committee has budgeted income of $800 million from ticket sales and any shortfall will have to be made up by Japanese government entities, which already have had to cover rising costs. The official cost for the Games is $15.4 billion, though two government audits suggest it might be twice that much; all but $6.7 billion is public money.
Now to the question of vaccinated athletes. When it comes to the host country, Japan's national vaccination campaign started on February 17 and was delayed within one week; vaccines in the country are not scheduled to be available to the mass public until late spring.
And while the IOC is encouraging the countries to vaccinate their athletes, Bach went on the record in January, saying "we always made it clear we are not in favor of athletes jumping the queue." He added to the conversation on Wednesday, saying his hope was "to have as many participants as possible arriving vaccinated to Tokyo."
The IOC has implemented several requirements for athletes ahead of the Games that include taking a temperature test before entering an event, proof of a negative COVID test within 72 hours of flying to Tokyo and not using public transport during the Games without permission. The IOC says face masks must be worn at "all times" except when sleeping, eating or outdoors and everyone attending the Games must download Japan's contact tracing app. The general plan is to isolate athletes in the Olympic Village alongside Tokyo Bay.
Many countries are not putting athletes near the top of the list to be vaccinated. The United States Olympic and Paralympic Committee has not issued an official policy, but Chief Medical Officer Dr. Jonathan Finnoff said U.S. athletes would not jump to the front of any lines to get a shot.
"Athletes in the U.S. agree that they should wait their proper place in line," said Bree Schaaf, an Olympian and current chair of Team USA Athletes' Advisory Council.
Israel's Olympic committee is planning to ensure all of its athletes are vaccinated by the end of May. Hungary's National Olympic Committee says it will have athletes start the vaccination process in a few weeks and Denmark hopes to have approximately 150 athletes and 200 officials vaccinated by the end of June. Greece's Olympic Committee president, Spyros Capralos, has asked the government to prioritize athletes after medical staff and the elderly. Mexico's president has placed athletes in a priority group and Lithuania began administering vaccine shots to Olympians weeks ago.
But in Germany, the National Olympic Committee has said they would "wait in line" and in Italy, the Olympic committee is opposed to prioritizing athlete vaccinations.
"We already know there are many countries where national athletes are about to be vaccinated," The head of Italy's Olympic Committee Giovanni Malago said on January 30. "We will never ask for this and we don't want it, either. An elderly person has a sacred right to be vaccinated before a 20-year-old athlete is."
Tokyo's preparations have continued unabated, but with some slight adjustments. The Olympic torch relay will start March 25 but Tokyo 2020 has asked those who attend parts of the event to not cheer or shout and wear masks at all times. "Please cheer by clapping your hands," Yukihiko Nunomura, a senior member of the organizing committee, said.
The relay will begin in Fukushima, which was hit by an earthquake and a tsunami in 2011. The flame is supposed to travel through all of Japan's 47 prefectures but the route may be modified. It will be live-streamed to deter mass gatherings on streets. During the two weeks before running, torchbearers are being asked to refrain from anything that might expose them to COVID-19 and they will be asked to complete a daily health checklist and wear masks when not running.
While the hope is obviously that the torch relay goes off without issues, the simple fact is the planning for Tokyo has been full of issues even before the pandemic. A bribery scandal tied to the bid in 2013 forced the resignation two years ago of Japanese Olympic Committee president Tsunekazu Takeda, who denied any wrongdoing. Last month, former organizing committee president Yoshiro Mori was forced to resign after making sexist comments about women and replaced by Hashimoto, who referenced the past when also looking ahead for unpredictable problems that await.
"The biggest challenges is the countermeasures against COVID-19," she said. "Nobody can foresee how the situation will be this summer."