Olympic and Paralympic mascots are big business. And it's not just the oodles of merchandise that are sold at official gift shops in the Olympic Park and countless other places in the host city or country.
In South Korea, organizers of the Pyeongchang Olympic Winter Games have gone all out making sure this year's mascots—Soohorang the white tiger for the Olympics and Bandabi the black bear for the Paralympics—are everywhere. That included one of the first pieces of information visitors arriving at Seoul's Incheon International Airport in South Korea are receiving: a pamphlet on how to cough correctly and wash your hands correctly, courtesy of Soohorang and Bandabi.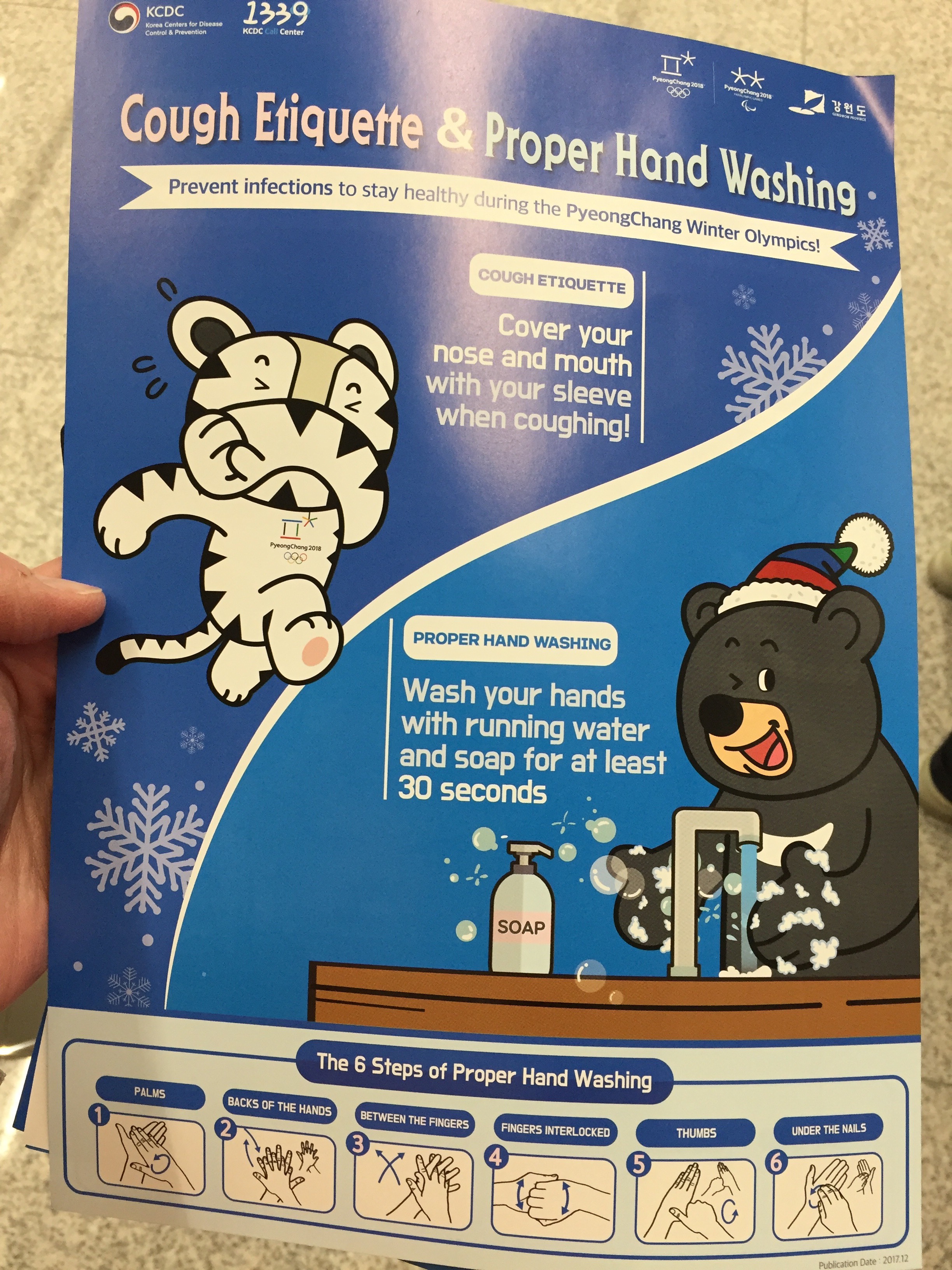 With 128 cases of highly contagious Norovirus confirmed around Pyeongchang leading up to the Opening Ceremony, it's probably not bad advice, no matter who is administering it.
Elsewhere throughout the main terminal, Soohorang and Bandabi are there to guide the way to baggage claim, customs, exit points and transportation hubs. And in a nice touch, they are accompanied in some areas with pictograms of the venues.