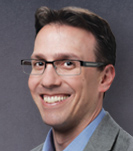 Indianapolis Indians to Upgrade Victory Field

It's one thing to lead the league in attendance in Minor League Baseball, as the Triple-A Indianapolis Indians did once again this past season. But it's another thing to maintain and enhance features at your ballpark to keep fans coming through the gates.
After 20 years at Victory Field, the downtown stadium that serves as home field for the Indians, the team has announced $2.4 million in upgrades, including an HD scoreboard in the outfield that will triple the size of the current display. The new Daktronics display will be 35-feet-by-50-feet and will include room on the side of the screen for advertising. But another improvement is that the west-facing board will be noticeably brighter, which is an issue when the setting sun hits the display during the summer. "We'll have the brightest board available on the market," said General Manager Randy Lewandowski on a recent visit SportsTravel made to the Indians' headquarters. "I think our fans will be excited. Whenever we make decisions about what to do in the ballpark, it's all about the fans."
The display is one of several upgrades planned this off-season, including ribbon boards along the upper deck. The stadium will also be getting a new sound system that will allow for cleaner audio throughout the venue and will mark the stadium's full transition from analog to digital technology. Video production at the park will also be improved, allowing for high-definition broadcasts for the first time in the stadium, something the team feels will enhance the fan experience especially during replays.
The enhancements will no doubt keep interest for fans, who showed up in force last year to watch the Pittsburgh Pirates affiliate play. Season attendance at the 14,200-seat stadium was 633,888, the most in Triple-A. The team also broke its own attendance records in 2014 and 2015 and led the league in attendance as well in 2013.
The Indians expect work to be completed in February before the start of the 2017 season.