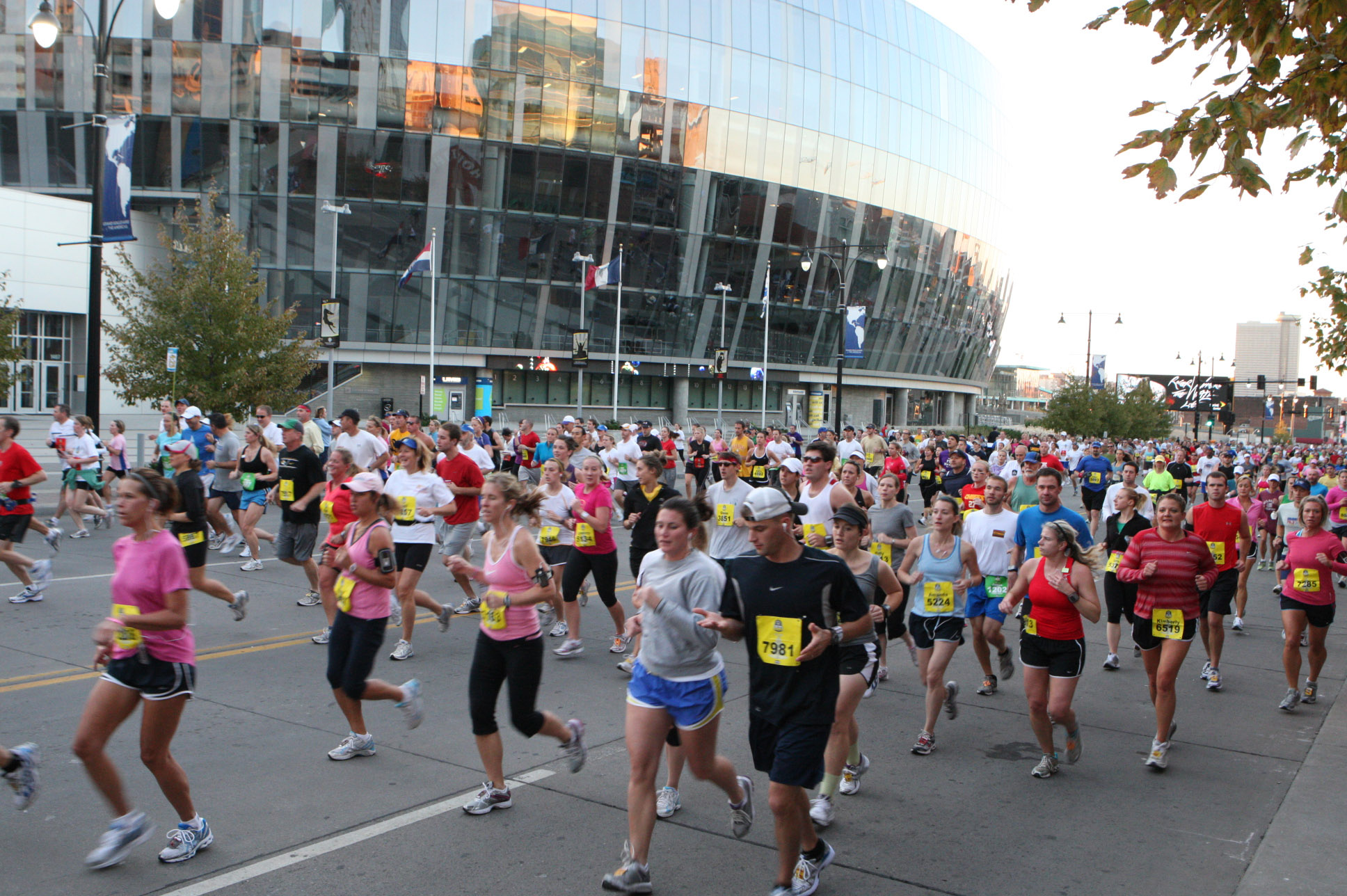 Being able to have an event that you own outright is even more important during the uncertain times of the coronavirus pandemic, panelists agreed during a Sports ETA webinar on March 27.
"We probably had 15 events that were scheduled in the March-April-May time frame," said Ray Palmer, president of Pensacola Sports. "Five of those are ours and 10 are not. The 10 that are not are gone and won't be back this year. Every one of ours is being rescheduled for a different date because we control that."
Palmer was joined by Kathy Nelson, president and CEO of the Kansas City Sports Commission, and Jason Clement, founding partner and CEO of Sports Facilities Management. The three discussed why owning events can be a chance to get additional revenue streams and bring together people from the communities they work and live in.
"There can be partnership opportunities available," Nelson said. "We own the Kansas City Marathon and it had gone defunct with another company, so we helped to bring that back. It's not always about starting from scratch but looking for those available opportunities that maybe are struggling a bit."
Nelson added bringing new events into the market can be another opportunity, such as an annual women's sports awards program in Kansas City. While any new event may not make money right away, "we have the bandwidth and the scale to organize it and if we break even the first year, that will grow with us."
Owning an event gives the chance for a deeper understanding for an organization with the people that attend and pay for sports, Clement said. "One of the advantages of sharing or owning your own event is just controlling the data," he said. "The data is becoming more and more important."
The intrinsic opportunities for organizations that own events also can be a powerful tool to draw attendees. Palmer's organization has a 10K run that they took over the operation for a few years ago. This year's event was scheduled for March but instead will be held on Labor Day, and Pensacola Sports will use that later date to honor workers in the health care industry "and if you're in that industry, you get a free entry," Palmer said. "We have opened up new sponsor opportunities because there will be people who want to say thank you. Those are the type of opportunities you have when you own your own event."
Each panelist also agreed when owning your event is not possible, the ability to plan around one-off events can be a strong alternative. Nelson, whose city has hosted the Big 12 Conference basketball tournaments for 18 of its 23 years of existence, said that this year's event — before being canceled by the coronavirus — had 14 ancillary events planned around it.
"It's tied back to our community," Nelson said. "We have a BBQ competition attached to basketball. That's a perfect event for Kansas City. Those events that are coming in, what can you attach and grow events for your market (is key)."
Clement added that when the Southeastern Conference baseball tournament comes to an SFM-managed facility in Hoover, Alabama, his organization runs a fan fest surrounding the event to bring in revenue. "There's an opportunity to partner and maximize the upside in some of the communities and destinations," he said.