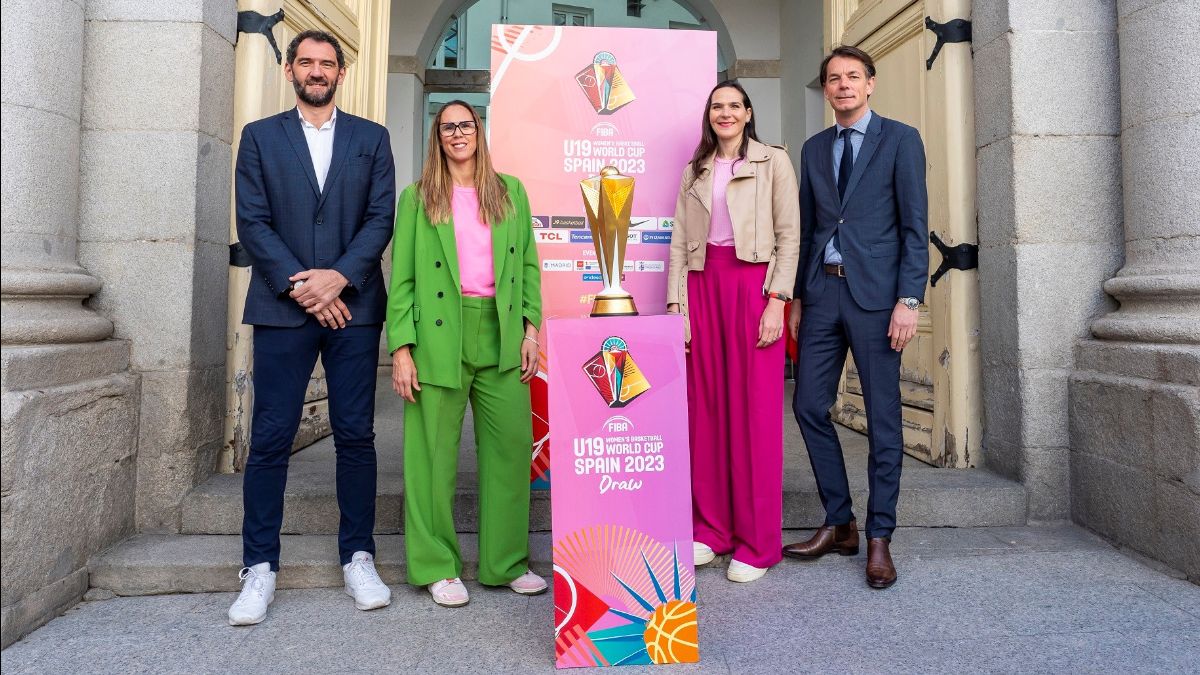 The 2023 FIBA U19 Women's Basketball World Cup will make history as the first FIBA event to be played on an ASB GlassFloor in Madrid from July 15-23.
The LumiFlex court provided by ASB GlassFloor is a full video floor allowing for interactive applications as well as an enhanced show staging with additional options for advertising. The flooring can also feature the ability to add player tracking to the video floor, making it possible to display live stats and athletic achievements on the floor.
"It is with great pride that we look forward to witnessing the premiere of this glass flooring court on the world stage in July," said FIBA Secretary General Andreas Zagklis. "This innovative surface, made possible by the recent rule change, clearly demonstrates FIBA's appetite to embrace new technology and innovation."
The use of the glass flooring court at the FIBA U19 Women's Basketball World Cup 2023 was made possible by the decision of the FIBA Central Board last year to implement a rule change to allow the use of LED glass in Level 1 competitions.
ASB GlassFloor systems have gone through FIBA's equipment and venue center approval program. It has been utilized in the 3×3 Pro League in the Netherlands and in preseason German Bundesliga games, as well as other sporting competitions.
"We are very happy and supportive of the decision to use the glass flooring court for this important event, especially as we celebrate our 100th anniversary this year," said Spanish Basketball Federation President Jorge Garbajosa. "As a former player, I know the athletes getting ready to compete at the FIBA U19 Women's Basketball World Cup will now be even more excited knowing they will be the first to play at such a big event on this new state of the art surface."