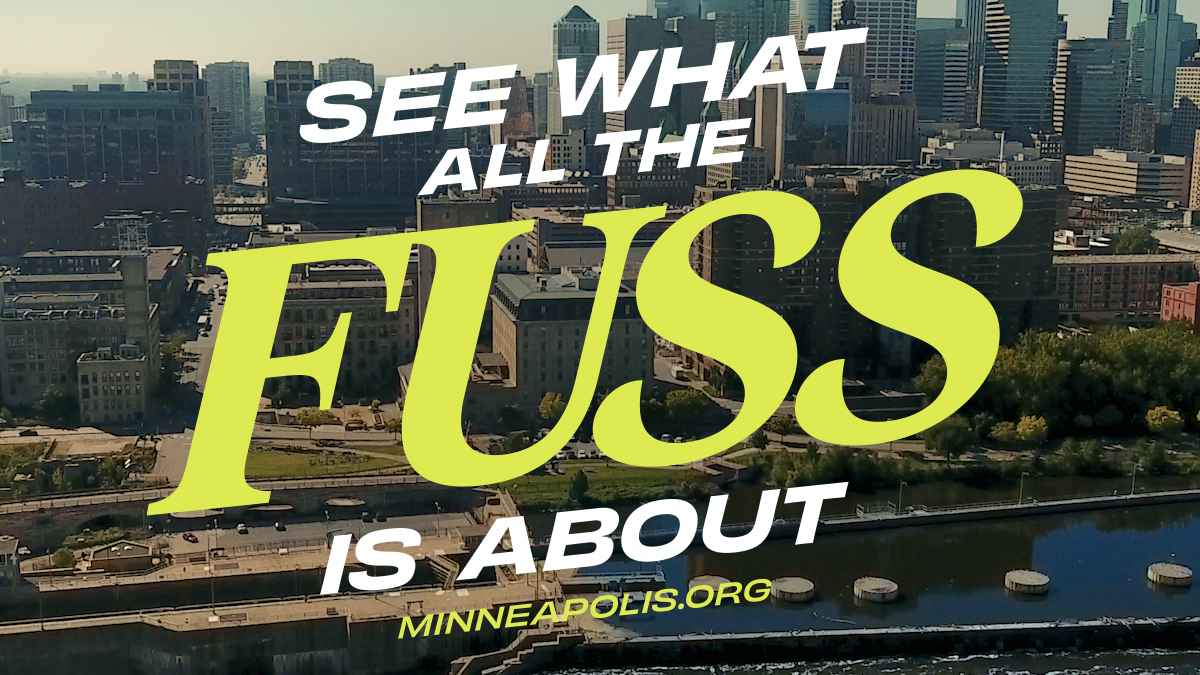 Meet Minneapolis, in partnership with the Minneapolis-based Periscope, has released a new tourism campaign called "See What All the Fuss Is About."
The campaign is designed address perceptions about Minneapolis and tell the city's story to people who used to travel to Minneapolis often — as well as those who are new to the destination — by highlighting the things the city has to offer.
"People are talking about Minneapolis. Some of them have it wrong, but they are talking," said Melvin Tennant, president and chief executive officer of Meet Minneapolis. "This campaign will invite those people to re-experience Minneapolis by authentically telling the city's story as a place that has evolved over the past several years and continues to be a buzzing hub of culture, cuisine, and natural beauty. We're excited to welcome new and returning visitors to come see what all the fuss is about in Minneapolis."
Over the past year-plus, Minneapolis has hosted the 2022 NHL Winter Classic at Target Field, 2022 NCAA Women's Final Four, 2022 USA Fencing National Championships and the 2023 Women's Big Ten Tournament. It will be the home for both the men's and women's Big Ten basketball tournaments in 2024.
The "See What All the Fuss Is About" tagline will be accompanied by a $500,000 campaign including print, broadcast and digital advertising, billboards along highways, a dedicated web presence and a social media influencer program.
"This campaign will highlight the city's award-winning food and beverage scene, premier arts programming, world-class museums, elite performance venues, unique independent businesses, glorious park system, numerous options for sports fans and exciting public art," said Courtney S. Ries, senior vice president of destination branding and strategy at Meet Minneapolis. "We invite both new and returning visitors to celebrate and savor these offerings by exploring Minneapolis events, businesses, and attractions throughout the year."