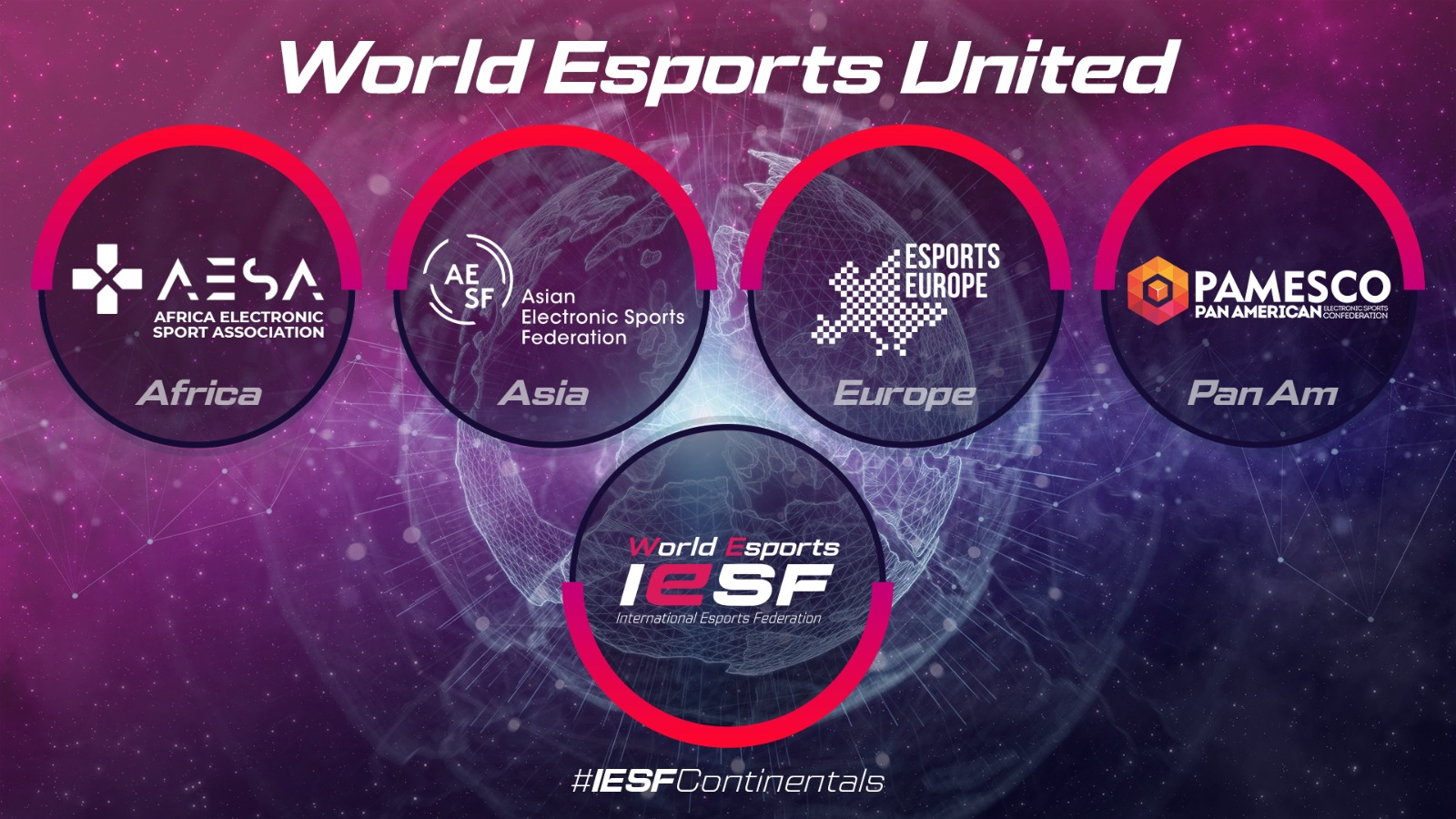 The International Esports Federation has announced the PanAmerican Esports Confederation, the European Esports Federation and the African Esports Association as the latest continental esports federations to join the organization.
The IESF has now unified all continents in the world with the three regional federations joining the organization to advance the growth of professional esports, streamline organizational structure and support the development of smaller nations in the PanAmerican, European and African regions.
Founded in 2008 by nine-member nations, the IESF is currently composed of over 100 member federations and is working to organize a united ecosystem for the development of sustainable and responsible gaming worldwide.
The Pan-American Esports Confederation has been established by Brazil, Argentina and Costa Rica. The European Esports Federation was founded in February 2020 as the umbrella federation for 23 national esports organizations and the African Esports Association has 35 member nations.
"It is a very exciting time for IESF to welcome PAMESCO, EEF and AESA to the world esport family," IESF Secretary General Boban Totovski said. "IESF is proud to serve as the unifying body for our member federations that share our goal to develop sustainable and responsible gaming worldwide. IESF will continue to push forward with embracing all esports stakeholders into our world esports family and shape the future of esports."