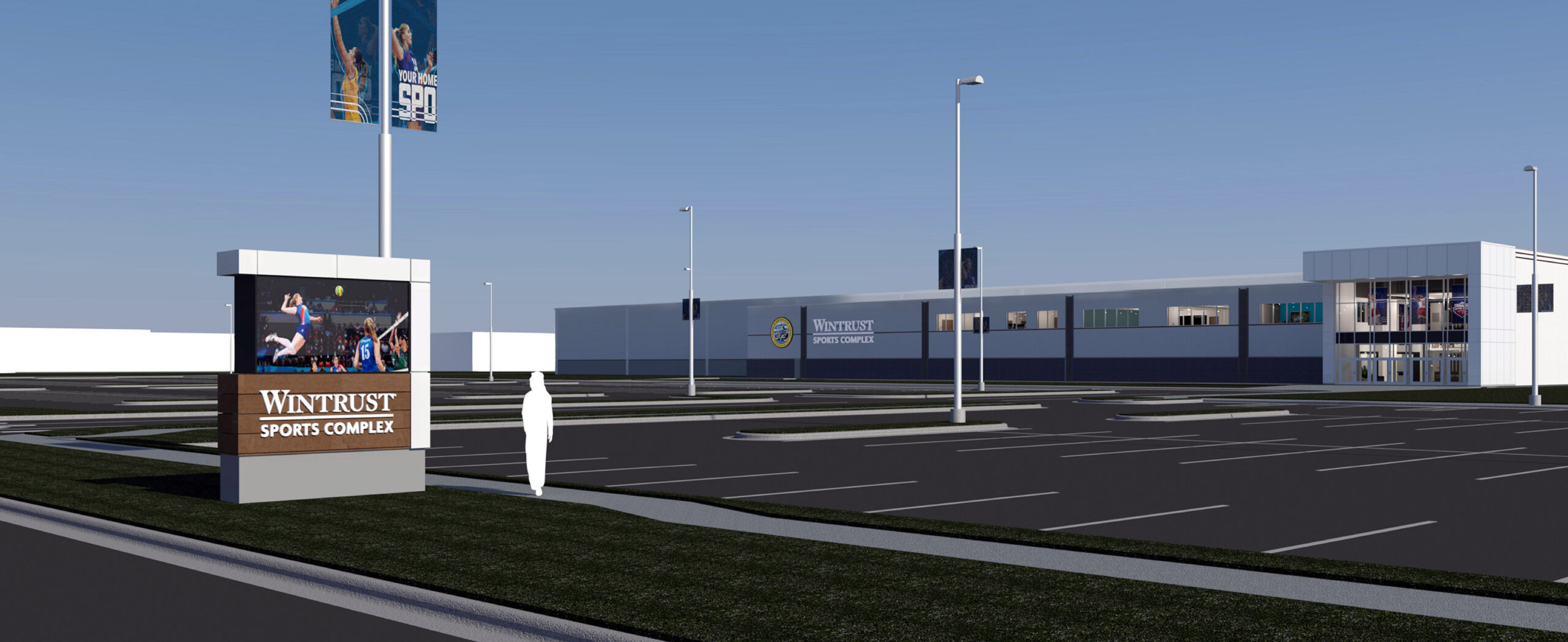 The Village of Bedford Park, Illinois, has reached a multi-year naming rights and marketing agreement with Wintrust, with the financial corporation getting the naming rights to the new Wintrust Sports Complex at Bedford Park, which is scheduled to open later this fall.
The Wintrust Sports Complex will feature 100,000 square feet of indoor volleyball and basketball courts, a family entertainment center with laser tag, arcade games, esports lounge and bar and restaurant.
"We are excited to get to work with Wintrust, a valued community partner of ours that will aide us in our business and economic development goals for our community," said David Brady, president of the Village of Bedford Park. "Wintrust is the right partner for us in many ways and we look forward to creating wonderful experiences for everyone who visits the Wintrust Sports Complex. We collectively believe in building a better future for our kids and for our community."
As the official banking partner of the Village of Bedford Park, Wintrust will have significant branding presence at the complex. The facility will be managed by Sports Facilities Companies.
"A facility like this is an incredible asset to our local athletes and community," said Ed Wehmer, founder and chief executive officer of Wintrust Financial Corporation. "We are proud to support the goals of the young athletes who will train and compete here. We appreciate the leadership of the Village of Bedford Park President and Board of Trustees and look forward to many years of exciting events at the new Wintrust Sports Complex."