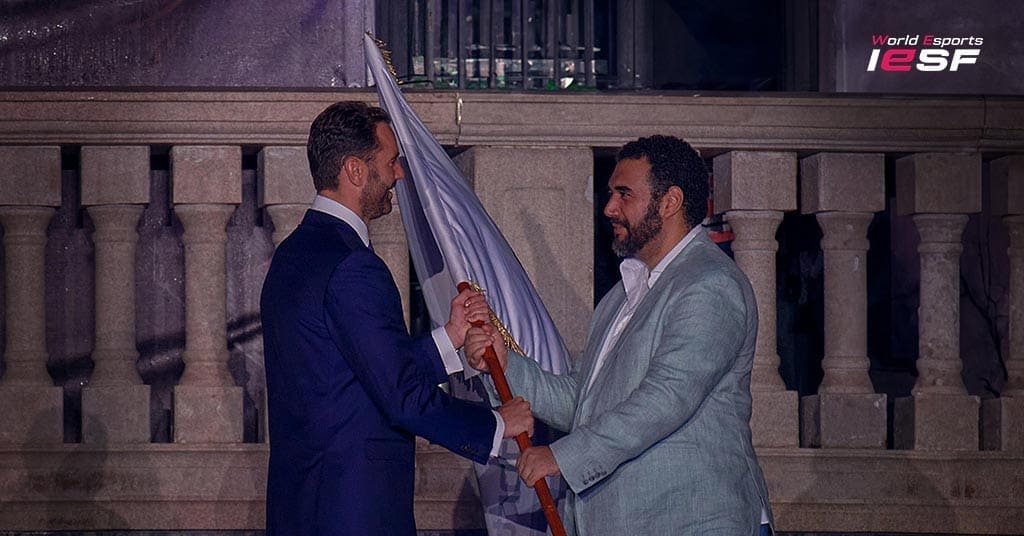 The International Esports Federation has announced Prince Faisal bin Bandar bin Sultan Al Saud as its new acting interim president after Vlad Marinescu's decision to step down from the position.
Faisal is the organization's global vice president and is expected to officially be voted into the role of president at the upcoming general assembly.
"I am honored to have been trusted with this key position within the Federation and look forward to continuing the magnificent work that has been driven under Vlad's remarkable leadership in recent years," Faisal said.
In addition to Faisal' role as global vice president, he has led both the Saudi Esports Federation and Arab Esports Federation since their creation in 2017.
"Looking ahead, I am greatly enthused by the opportunities to elevate the world of esports to greater heights," Faisal added. "With a strong emphasis on strategy, governance, and growth, the IESF will continue organizing exceptional tournaments and events, uniting the world's elite esports athletes, and fostering an inclusive environment of fair competition to support the global esports community and drive our industry forward."
Marinescu first stepped into the role of president in 2019 and was re-elected in December 2020. He was recently reelected at the IESF's 15th General Assembly, which was held in Bali in December 2022.
"I believe what we need now is a total unity of esports at the international level, which will lead to recognition by the Olympic movement and closer relations with publishers," said Marinescu. "I believe that the right person to lead us to this unity is H.R.H Prince Faisal. He is a person that I respect and appreciate, who breaths and bleeds esports."