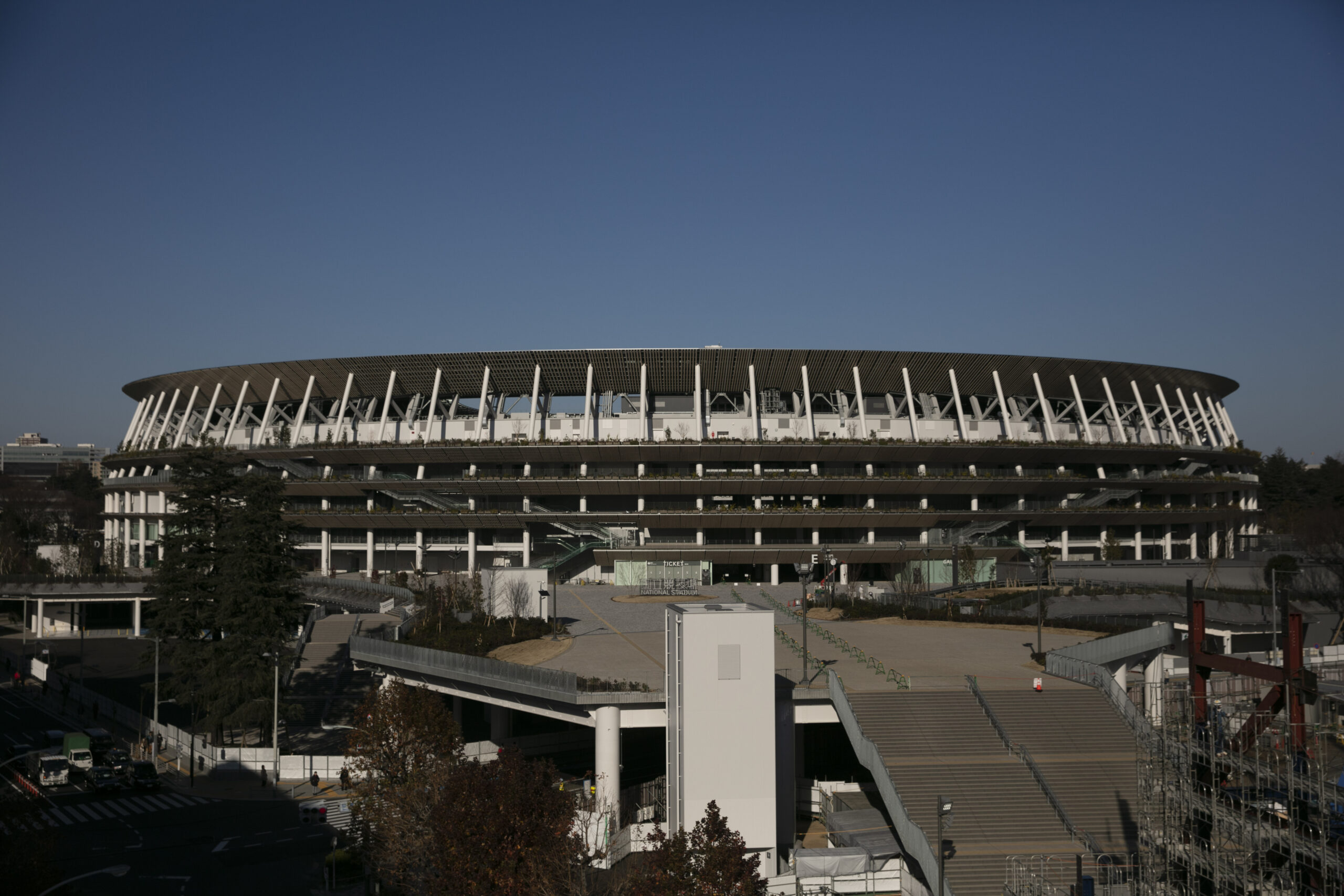 The United States Olympic & Paralympic Committee said in March that athletes will be allowed to perform acts of demonstration against racial and social injustice at the U.S. team trials, including acts such as kneeling on the podium or raising a fist as Tommie Smith and John Carlos famously did at the 1968 Olympic Summer Games.
But the USOPC, in announcing its policy for the trials, made sure to emphasize that its policies do not apply to the rescheduled 2021 Olympic and Paralympic Summer Games in Tokyo and the USOPC made clear to athletes that it cannot "prevent … third parties from making statements or taking actions of their own, and that each Participant must make their own personal decision about the risks and benefits that may be involved."
On Wednesday, the International Olympic Committee made its feelings on the subject clear: Any athletes who take a knee or lift a fist in support of racial equality in Tokyo will be punished as the IOC's ban on protests inside stadiums and at medal ceremonies will remain.
The IOC's Rule 50 forbids "demonstration or political, religious or racial propaganda" in venues and any other Olympic area. But World Athletics' President Sebastian Coe and others have said athletes should be allowed to make gestures during the Games.
"I would not want something to distract from my competition and take away from that," said IOC Athletes Commission Chief Kirsty Coventry, a Olympic swimming champion for Zimbabwe, said on Wednesday. Coventry presented to the IOC's Executive Board some recommendations such as clarity on potential sanctions of athletes, a change of wording for the Olympic oath that has a message of inclusion and more.
But when asked if athletes will be punished in Tokyo for making political statements on the podium in support of racial equality, Coventry said: "Yes that is correct."
She added that the IOC's athlete survey started in June 2020 and involved more than 3,500 athletes and the determination made by the commission "is what they are requesting for," claiming 70 percent of athletes surveyed do not want protests on podiums or fields of play.
When athletes in Tokyo are in competition or receiving medals, the question of whether any fans will be there is still undetermined. Having already said that foreign fans will not be allowed in the country, Tokyo Organizing Committee President Seiko Hashimoto said on Wednesday that a decision on venue capacity and local attendance may not be made until June.
About 4.5 million tickets have been sold to Japanese residents. Hashimoto's announcement comes after last week's hint by Government minister Taro Kano, who is in charge of the vaccine rollout in Japan, that empty venues seemed likely. Less than 1 percent of the population in Japan has been vaccinated and public opinion polls continue to show that up to 80 percent of Tokyo residents are opposed to going ahead with the Games.
Japan's government is considering a state of emergency for Tokyo and Osaka, reported local media, although the IOC said that it is unrelated to Olympic preparations and is part of the government's plan to curb infections during Japan's annual "Golden Week" holiday period from April 29 through May 9.
"We were informed there might be another state of emergency declared in Tokyo," IOC President Thomas Bach said Wednesday. "We understand that this would be a proactive measure for the 'Golden Week' holiday with which the government is aiming to prevent the spread of infection. This measure would be in line with the very diligent approach we see taken by Japanese authorities."
Olympic Minister Tamayo Marukawa last week said all athletes might need to be tested daily during the Olympics and Hashimoto confirmed on Wednesday that "in principle, testing will be daily." Early plans called for tests every four days in the organizers' "Playbook," which will be updated by the end of this month; a final edition of the guide with rules for 15,400 Olympic and Paralympic athletes and tens of thousands of judges, officials, media and broadcasters when they enter Japan will be published in June.