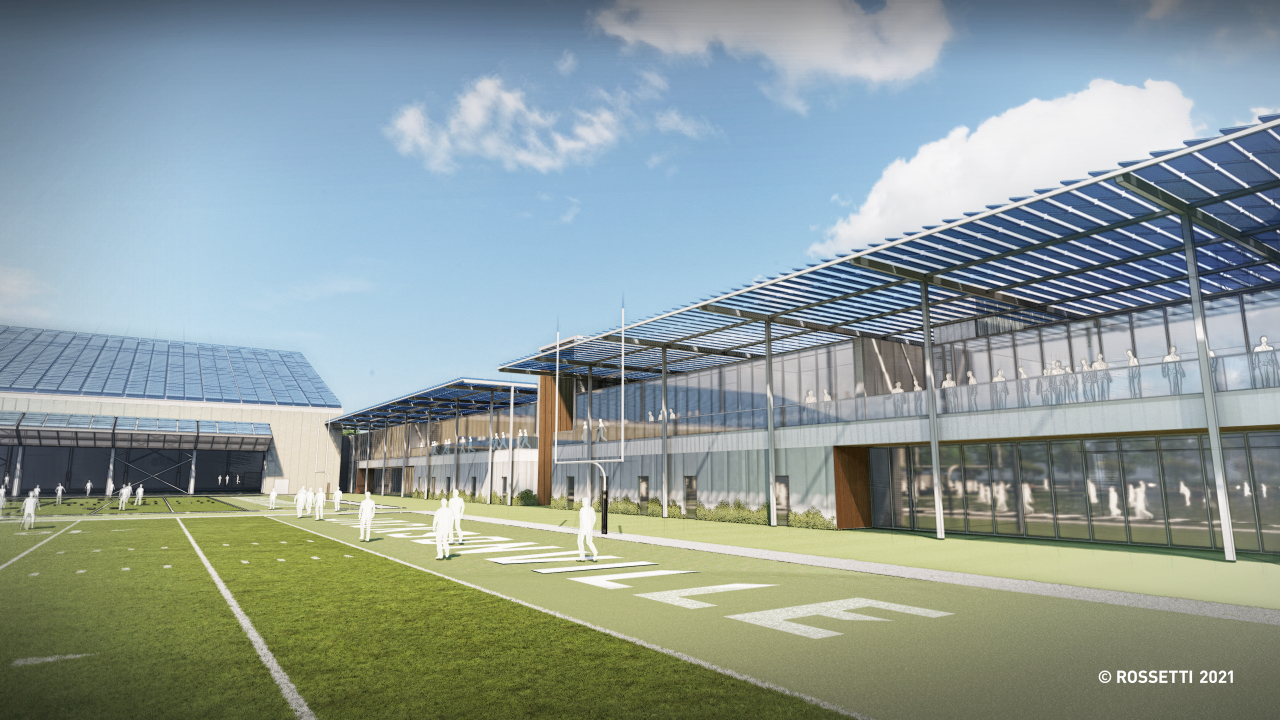 The Jacksonville Jaguars have released plans for a two-phase development that would renovate large sections of the downtown area in the city in which the team plays, including a football performance center and a new luxury hotel.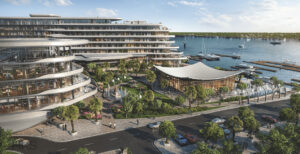 The first phase is estimated to cost $441 million. It would include a Four Seasons Hotel and Residents with 176 rooms and 25 residential units with an anticipated opening of 2025. The city-owned marina nearby would also be renovated and modernized and nearby the development will be a six-floor office building that will be the future home for Jaguars business operations. It will also include 116,000 square feet of leasable space comprised of 100,000 square feet of Class A office space and 16,000 square feet of retail, café and amenity space.
The spotlight sports part of the first phase would include a football performance center built next to TIAA Bank Field, allowing the team to move many of its operations out of the stadium and allow the venue itself to undergo renovations. The team would sign a long-term lease of the practice facility, anticipated to open in summer 2023, in addition to contributing 50 percent of the cost. It would have two full-size practice fields outside and an indoor practice field along with locker rooms, meeting rooms, training and medical support facilities and club offices.
The second phase would be a 42,000-square-foot orthopedic sports medicine complex and an additional 15,000 square feet of street-level retail space, a parking structure with 200-plus spaces and possibly a residential component.
The Jaguars are making the plans along with Iguana Investment, their affiliated real estate development entity. The team has launched 1st DownTown Jacksonville for information about the plans.
"My goal is for Downtown Jacksonville to be the envy of cities here in the U.S. and elsewhere and I see no reason why we can't achieve that goal," said Jaguars Owner Shad Khan. "I am confident we have the local leadership, spirit and commitment to revitalize Downtown Jacksonville in a manner that will make the world take notice while also serving the needs of the community and the people who make Jacksonville their home."