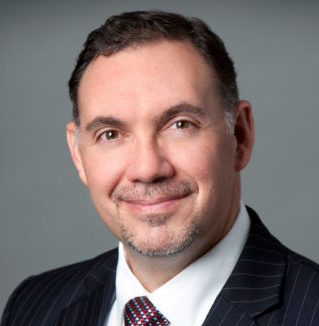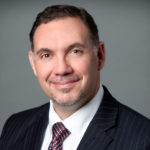 Jason Fulvi has been appointed president and CEO of Visit KC (Missouri) following a six-month, nationwide search. Fulvi brings more than 32 years of experience to his new role, which he will begin September 12. A Certified Destination Management Executive (CDME), Fulvi comes to Visit KC from VisitPittsburgh, where he served for 16 years, most recently as executive vice-president.
"We achieved our goal of conducting a thorough, nationwide search to find the right person to lead Visit KC forward in promoting our great city and region," said CiCi Rojas, Visit KC board chairwoman. "We were drawn to Mr. Fulvi because of his extensive background in hospitality, widespread industry knowledge and proven ability to lead and empower. I am excited and inspired by his selection."
Fulvi started his hospitality career as a hotel dishwater, working his way up through the industry. He served in a variety of positions including assistant director of sales for the Hilton Pittsburgh (currently the Wyndham Grand Pittsburgh Downtown), director of sales for the Holiday Inn Pittsburgh International Airport and sales manager for the Omni William Penn Hotel. Fulvi joined VisitPittsburgh in 2002 as executive director of convention sales. In his most recent role as executive vice-president, Fulvi was responsible for key operations within the organization, overseeing several departments including convention sales, destination services, partnership development, sports and research.
"Congratulations to Jason and to Visit KC," said Craig Davis, president and CEO of VisitPittsburgh. "This is another milestone in what has been an outstanding career, and a long-time goal for Jason. Over the last 16 years he has been a dedicated and hardworking leader whose contributions have been essential to our success. He has overseen his teams with determination and professionalism, and as a passionate advocate for the mission of this organization. Without a doubt, Kansas City is gaining a proven, dynamic leader."
Fulvi is active within several industry organizations, including the American Society of Association Executives and the Professional Convention Management Association. He was recently appointed chairman of the Destinations International Foundation https://destinationsinternational.org/about-foundation, a nonprofit dedicated to empowering destination marketers globally by providing education, research, advocacy and leadership development.
"As a destination marketing professional, I am impressed by the commitment the city's leadership has shown to make Kansas City a world-class destination for tourism, meetings and conventions," Fulvi said. "This is one of the best, well thought-out convention packages in the industry, and the city and local hospitality leadership should be proud of what they have accomplished. The icing on the cake is the city's continued momentum, including developments such as the Loews KC Convention Center Hotel and the new single terminal at Kansas City International Airport."
Based in downtown Kansas City, Visit KC generates nearly 48,000 jobs and $5.5 billion in economic impact annually.