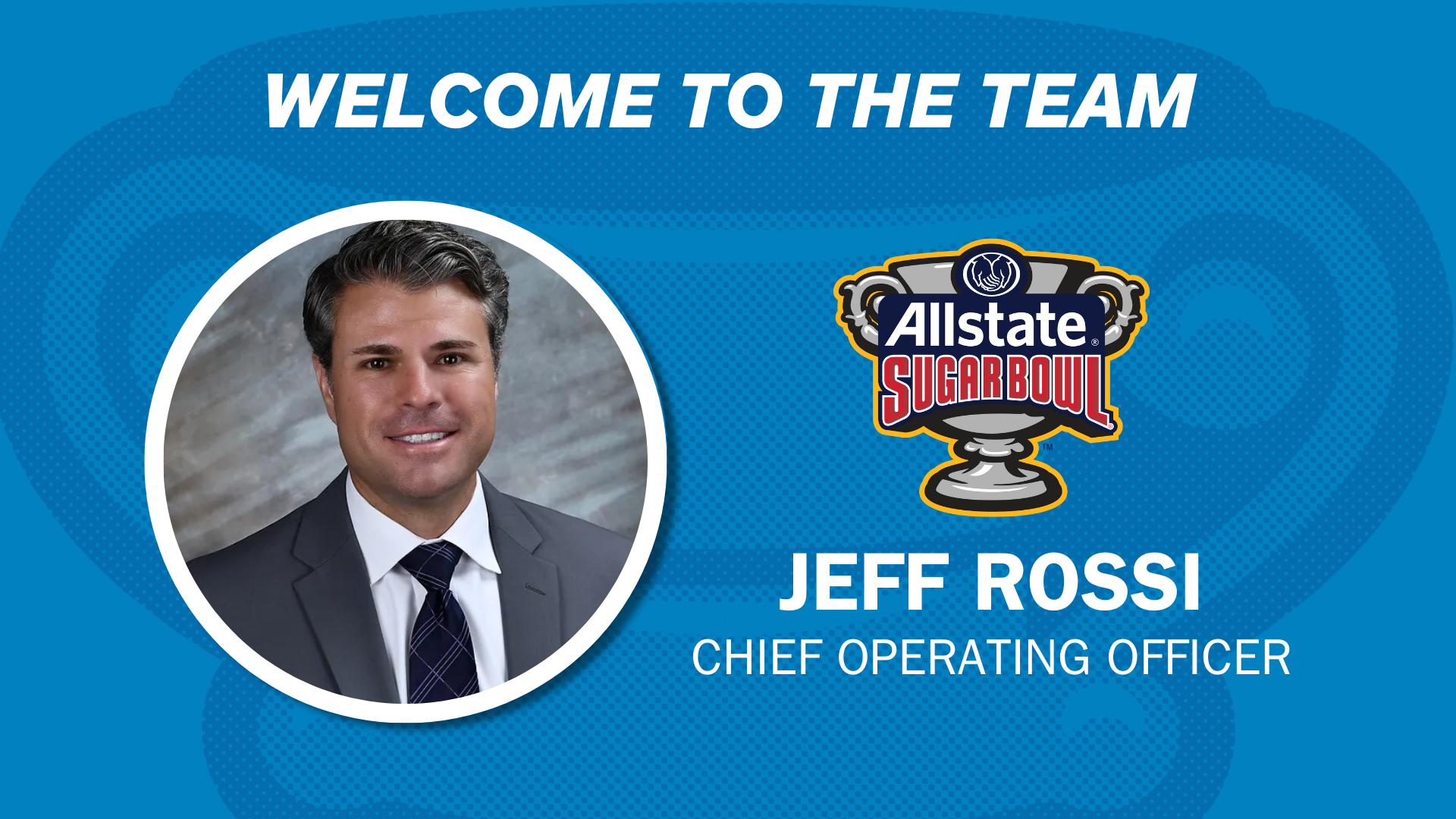 Jeff Rossi has joined the staff of the Allstate Sugar Bowl as its chief operating officer, the Bowl announced Friday.
Rossi joins the Sugar Bowl after 13 years at the Greater New Orleans Sports Foundation. He served as executive director of the 2022 Men's Final Four Local Organizing Committee, the 2020 Women's Final Four Local Organizing Committee and the 2017 NBA All-Star Host Committee. Most recently, he had been serving as executive director of the Host Committee for the 2025 NFL Super Bowl and has also been the co-executive director of the R&L Carriers New Orleans Bowl.
"We're pleased to have Jeff joining the Sugar Bowl team," said Jeff Hundley, chief executive officer at the Sugar Bowl. "Over the years, he's demonstrated aptitude and leadership at the highest levels. His input will be most valuable as the Sugar Bowl sets its sights on the expanded College Football Playoff beginning next year."
Rossi also has extensive operations experience with events such as the 2020 College Football Playoff National Championship, the 2019 SEC Gymnastics Championship and WrestleMania in both 2014 and 2018. Prior to joining the Sports Foundation, Rossi worked for the NBA at the league office in New York for seven years.
The 90th Sugar Bowl Football Classic, which will double as a College Football Playoff Semifinal, is scheduled to be played on January 1, 2024.