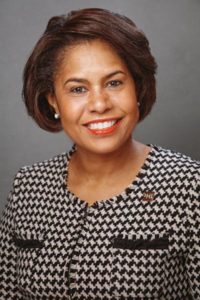 The San Diego Tourism Authority has named Julie Coker as its new president and CEO. Coker, who will leave her position as president and CEO of the Philadelphia Convention and Visitors Bureau, will succeed Joe Terzi, who announced his retirement in 2019 after 10 years leading the SDTA.
"We are excited to welcome Julie, a recognized leader in the tourism sector with an extensive background in hospitality and CVB management," said SDTA Board Chair Daniel Kuperschmid. "Julie brings both skill and expertise along with a fresh perspective and passion for the destination that will serve the SDTA well to build on its previous successes and guide the organization into the future."
Before she became president and CEO of the Philadelphia CVB, Coker served as the organization's executive vice president. She has more than 30 years of hospitality industry experience, including 21 years with Hyatt Hotels, where she was general manager for hotels in Philadelphia, Chicago and Oakbrook, Illinois. Coker has served as chair of the American Hotel & Lodging Association's Women in Lodging council and as a member of the National Society of Minorities in Hospitality, and serves as an executive committee member for both Destinations International and the U.S. Travel Association.
"Serving as the president and CEO of the PHLCVB has been a highlight of my career," Coker said. "This was an incredibly tough decision but the opportunity to round out my skillset by leading a premier West Coast destination was something I had to explore. I am deeply grateful to our board of directors, the city of Philadelphia and the talented team at the PHLCVB for the amazing experiences and successes we've accomplished together throughout my nine years with the bureau."
Terzi expects to remain active in the San Diego community, with plans to work on the Yes for a Better San Diego! campaign to expand the San Diego Convention Center and on Balboa Park initiatives.