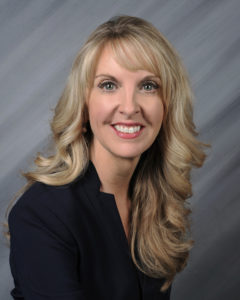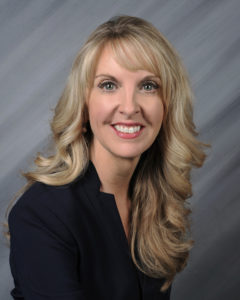 USA Gymnastics has named Kerry Perry as the national governing body's president and chief executive officer. Perry will begin her role December 1 and will be based at the USA Gymnastics headquarters in Indianapolis.
Perry previously served as vice-president of business development at Learfield Communications, Inc., which manages multimedia rights for collegiate properties, and president and owner of KP Sports, which was acquired by Learfield in September 2015. She replaces Steve Penny, who resigned in March following allegations that the national governing body had overlooked allegations of sexual misconduct among trainers and coaches, including its former national team doctor.
"We are fortunate to have someone as capable and energetic as Kerry step into this leadership role," said Paul Parilla, chairman of the USA Gymnastics Board of Directors. "Her passion for the sport, commitment to athlete safety and track record of motivating teams to succeed will help guide our vision for the future."
As CEO of USA Gymnastics, Perry will be responsible for the strategic direction of the organization involving the day-to-day operations of the business to include safety initiatives, athlete and competitive programs, membership, staffing, marketing, event operations, communications and revenue generation. She will also serve as a representative of USA Gymnastics to the U.S. Olympic Committee, the International Gymnastics Federation and other organizations.
"I am thrilled to join USA Gymnastics and I look forward to creating a culture of empowerment that encourages our athletes, our members, our families and our staff to have a strong voice as we move this incredible organization to heightened levels of achievement," said Perry. "As a lifelong fan of the sport, I will be relentless in our pursuit of athlete safety, collaborative with our board, constituents and corporate partners, and supportive of our members, parents and staff on our journey to making USA Gymnastics the pinnacle of success."
Athlete safety issues will likely be high on Perry's initial agenda. USA Gymnastics has been named in several recent lawsuits that allege former national team doctor Lawrence Nassar used his position to sexually abuse girls who were under his care. Nassar, who also worked in a similar capacity at Michigan State University, is facing 22 counts of criminal sexual conduct.
As part of its response, USA Gymnastics recently hired Toby Stark, who previously directed a child advocacy program, to serve as the director of safe sport. USA Gymnastics has also hired Mark Busby to provide support as legal counsel, following a prestigious career handling child abuse and sex crime cases with the Marion County Prosecutor's Office. In late June, the board also adopted the new USA Gymnastics Safe Sport Policy that includes key updates to USA Gymnastics safe sport policies and procedures, including mandatory reporting.