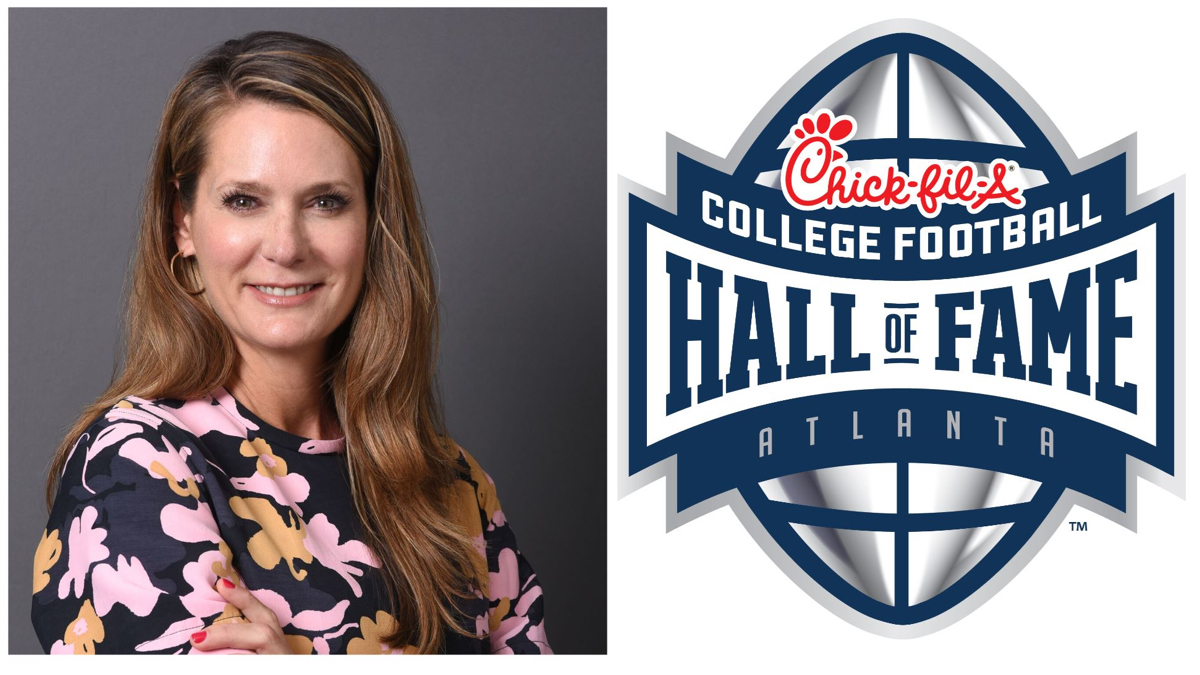 The Chick-fil-A College Football Hall of Fame has named Kimberly Beaudin as its new Chief Executive Officer, promoting her after an extensive nationwide search from her previous position of senior vice president of marketing and sales.
Beaudin has worked with the Hall of Fame for five years and has more than 20 years of brand development and marketing experience with Arrow Exterminators, the Atlanta Hawks and the Atlanta Thrashers. She began her career with Turner Broadcasting, holding several positions, including director of the CNN studio tour.
"Kimberly was chosen to lead the Chick-fil-A College Football Hall of Fame because of her depth and breadth of experience in fan and partnership engagement as well as her tremendous energy and enthusiasm," said A.J. Robinson, chairman of the Atlanta Hall Management board of directors. "We have full confidence that she will uphold our position as one of the nation's premiere sports and entertainment destinations. Her steady leadership is critical through this pivotal period and we know she will successfully build a foundation for future growth for the Chick-fil-A College Football Hall of Fame."
As one of the newest female leaders in college sports, Beaudin's role as CEO is to lead the next phase of engagement with  fans. She will tasked to drive sponsorship and philanthropic development, strategic marketing, community and public relations and group and event sales.
"It's a tremendous honor to lead the attraction known as the home of college football. The Hall is well respected for its commitment to fans and preserving all that is great about the game, and I look forward to upholding its reputation," said Beaudin. "My predecessor Dennis Adamovich has done a tremendous job, and I plan to build on his success. I am grateful for his leadership and wish him the best as he moves onto a new chapter."
The hall of fame is located in Atlanta's sports, entertainment and tourism district adjacent to the Georgia World Congress Center and Centennial Olympic Park. The National Football Foundation launched the Hall in 1951.