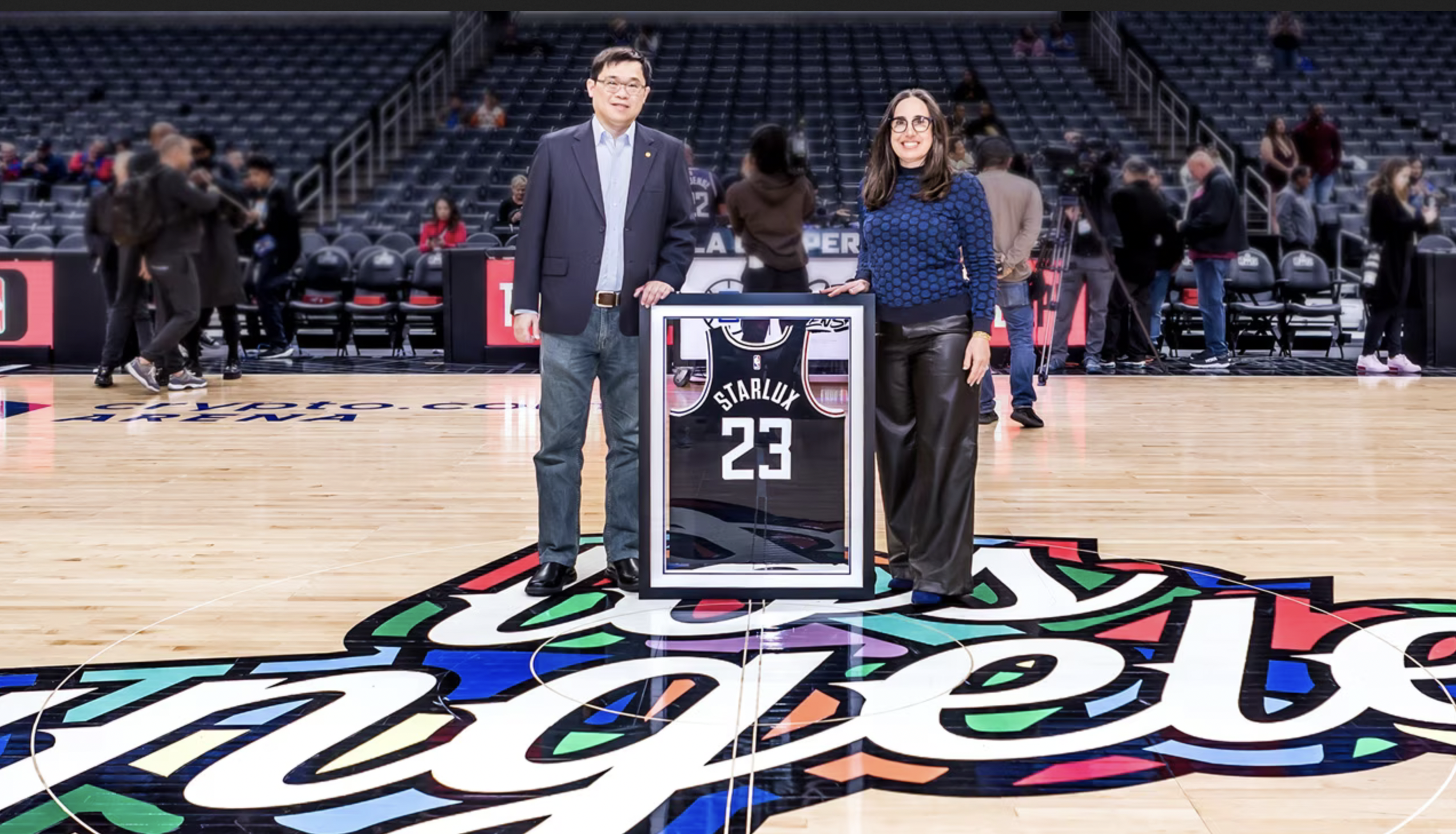 Starlux Airlines, a Taiwan-based luxury carrier, has established a partnership with the Los Angeles Clippers that will see the airline designated as the Clippers official international airline partner.
The partnership was announced as Starlux will begin five weekly flights from Los Angeles International Airport to Taipei with Starlux also opening a U.S. office in Los Angeles.
"As a brand-new airline to the US market, Starlux is excited to help create memorable journeys by providing unique and exquisite service to customers traveling to and from Los Angeles to Taipei, and other Asian cities," said Starlux Chief Executive Officer Glenn Chai. "With Los Angeles being the sister city of Taipei, along with our partnership with the LA Clippers, the city of angels is our airline's perfect starting US destination."
In addition to in-arena activations and hospitality elements in Los Angeles, the partnership includes international rights for Starlux through the NBA's international team marketing program. Starting June 1, Clippers-themed amenities will be provided on Starlux flights, such as themed meal packaging, playing cards, eye masks, paper cups, stirrers, rice cracker packages, luggage tags, boarding passes and stickers.
"We're thrilled to partner with Starlux Airlines to celebrate their new flight route to Los Angele and work together to reach new global audiences," said Scott Sonnenberg, Clippers chief global partnerships officer. "Clipper Nation is made up of diverse fans in Los Angeles and around the world and this new partnership will literally help us bring Clippers fans to L.A."