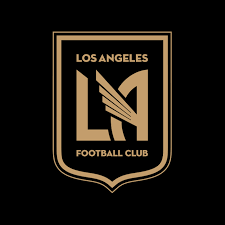 The Los Angeles Football Club has opened its new $30 million performance facility on the campus of Cal State LA. The 33,000-square-foot facility will house the newest Major League Soccer club's players, staff, coaches and LAFC Academy.
Media were invited to preview the new space, which includes a 4,000-square-foot area dedicated to sports medicine, weight training and recovery that looks out onto 95,500 square feet of turf. The natural grass practice field mirrors the turf found at Banc of California Stadium, where the team will play its first home game later this month.
Gensler Sports and AECOM Hunt Construction Group served as the design-build team on the performance facility with Legends acting as the project manager. According to a spokesperson for AECOM Hunt, turning the triangle-shaped piece of land north of Cal State LA into a rectangular space was not a simple undertaking, but the team was able to complete the project in 10 months, a few days early, and under budget.
In terms of design, Gensler Senior Associate Steve Chung said the aesthetic of the facility is distinctly calibrated for the city of Los Angeles and aims to celebrate the identity of LAFC as well as the roots of soccer. Raw and gritty elements, such as shipping containers as meeting spaces and cast-iron fixtures, can be found throughout the building.
The performance center is a unique partnership between LAFC and Cal State LA. The club has committed $1.6 million in support of the university, including funding a renovation of its Jesse Owens Track in the Billie Jean King Sports Complex. Additionally, LAFC will assist in the development of a new master's degree program in sports operations and athlete representation. Kinesiology students at the university will also have the opportunity to perform clinical practicum hours with the team at the center and within the club's youth academy.