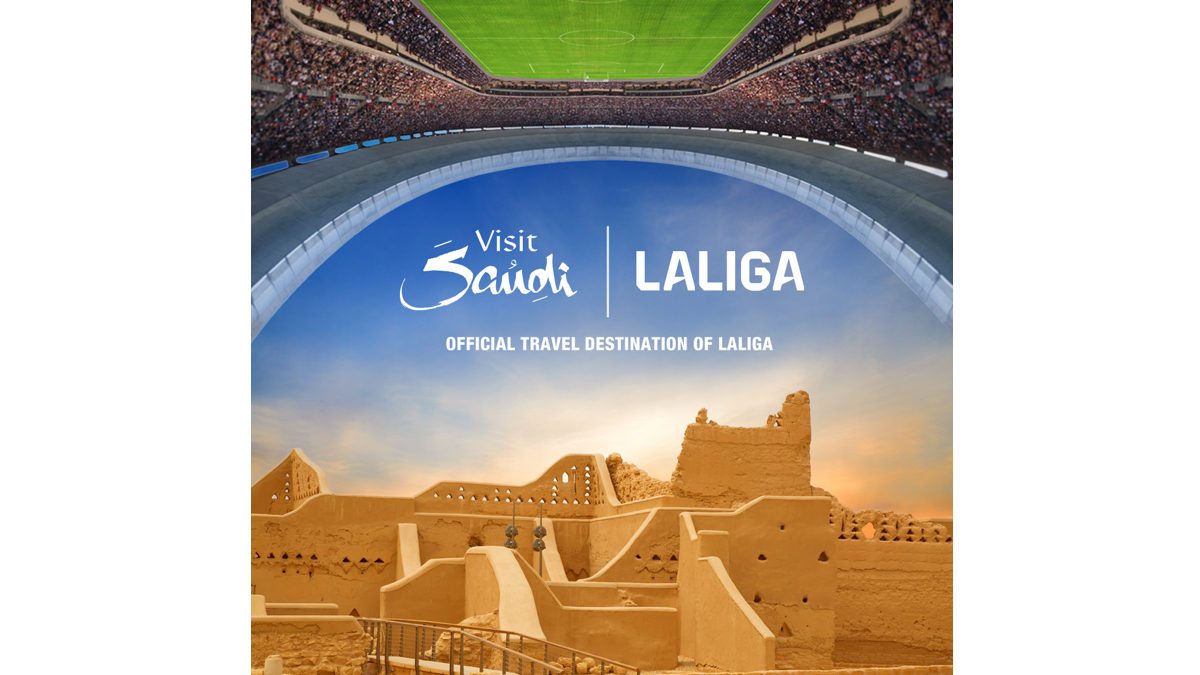 LaLiga and Visit Saudi have entered into a partnership agreement that will include a wide range of activities including a launch event with the aim of bringing LaLiga closer to Saudi Arabia.
LaLiga and Visit Saudi will jointly showcase Saudi Arabia's tourism offerings as part of the agreement. Saudi Arabia has more than six official fan clubs for La Liga teams. LaLiga, Spain's top professional league, recently completed its opening weekend of the 2023–2024 season. The Saudi Pro League also started its season in the past week with several players who previously appeared in LaLiga, most prominently Cristiano Ronaldo and Karim Benzema.
"Signing this agreement demonstrates our strong commitment to advancing sports and football science in the Arab world, as well as expanding our presence, and that of our clubs, in a relevant global sports hub," LaLiga Executive Director Óscar Mayo said. "Football and travel complement each other perfectly, serving as a means to connect and unite cultures all over the world."
The venture will be developed through partnerships collaborations and more to ignite a renewed interest in soccer-driven tourism.
"Football and travel bridge cultures and unite people," said Fahd Hamidaddin, Saudi Tourism Authority chief executive officer. "Saudi Arabia has millions of incredibly passionate football fans and as we continue to create a dynamic year-round destination, full of cultural events, we look forward to welcoming international travellers to experience the largest sporting and cultural exchange in sporting history, helping us in bringing the world to Saudi and bringing Saudi to the world."