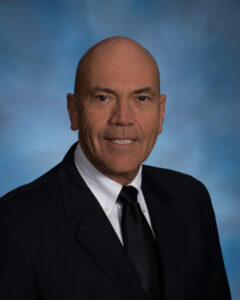 Meet AC in Atlantic City, New Jersey, has named industry veteran Larry Sieg as its new president and CEO. Sieg will succeed Jim Wood, who announced that he would leave the bureau in late 2019. Sieg will begin the new position on July 13.
"We are excited to welcome Larry to Meet AC," said Meet AC Board Chairman Matt Doherty. "Larry brings almost 30 years of work experience in the tourism, sales and hospitality industry, and will be proactive in promoting Atlantic City as a premier destination for meetings, conventions and leisure group travel."
Sieg has a long history with travel and hospitality in Atlantic City. In March 1998, he joined what was then the Atlantic City Convention and Visitors Authority, overseeing the construction and opening of the Atlantic City Visitor Welcome Center on the Atlantic City Expressway. He filled several leadership positions including vice president of marketing before the ACCVA was dissolved by state legislation in 2011.
The assets and responsibilities of the former ACCVA were later assumed by the Casino Reinvestment Development Authority, for which Sieg currently serves as director of communications and marketing. In that role, he leads the communications, marketing, graphic communications, visitor services, marketing partnership, digital marketing and events management initiatives.
"Meet AC is thrilled to welcome Larry to lead our team," said Meet AC Vice President of Sales Sandi Harvey. "He possesses tremendous knowledge of the travel and tourism industry."
Sieg has held positions on committees and boards of directors, and has been an officer for organizations including  Destinations International, Educational Seminar for Tourism Organizations (ESTO), American Bus Association (ABA), Historic Organ Restoration Committee, the Greater Atlantic City Chamber, and The Greater Atlantic City GLBT Alliance.
"Being someone who lives, works and plays in Atlantic City, I understand it has always been a place of great importance regionally," Sieg said. "I look forward to the challenge we face as we settle into a new normal and have our destination be top of mind for meeting planners throughout the country."