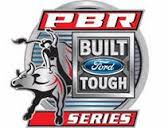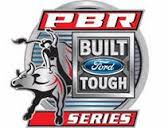 Las Vegas Arena will be the home of the Professional Bull Riders Built Ford Tough World Finals beginning in November 2016. Under the terms of a multiyear agreement, the PBR World Finals will be held at the new, 20,000-seat, $375 million indoor arena, which is currently under construction. The Las Vegas Arena is a joint venture between MGM Resorts International and AEG, both long-standing partners of PBR.
"The new Las Vegas Arena is a state-of-the-art facility with world-class amenities," said PBR Chief Executive Officer Sean Gleason. "We will remember our history-making years at Thomas & Mack fondly, but we owe it to our fans and bull riders to create the next chapter in a venue that will enhance the PBR World Finals experience for everyone. We are excited to bring the ultimate event of the fastest-growing sport in America to the newest venue in Las Vegas."
The MGM Grand Garden Arena in Las Vegas was the home of the first PBR World Finals in 1994. The venue hosted the event through 1998 before PBR moved to the Thomas & Mack Center, also in Las Vegas, in 1999. This year's World Finals at the Thomas & Mack Center will be held October 21–25.