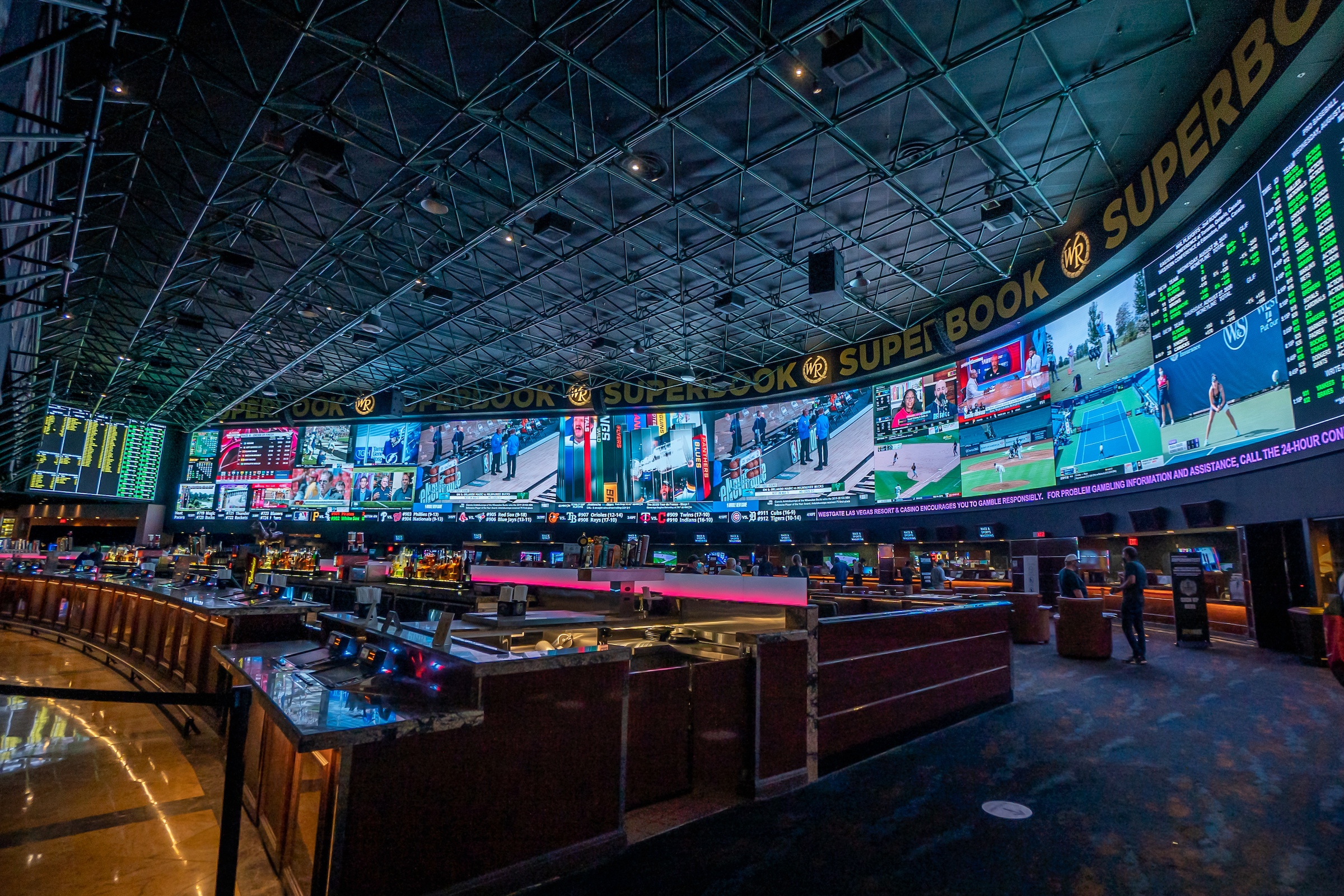 There was a time not long ago that sports betting was taboo. Lawmakers scoffed at the idea of legalizing it. If somebody wanted to put down money on a game, they would have to find a bookie in their town. The entire industry was frowned upon.
Las Vegas was the sole refuge for sports bettors for decades. And for that reason, the city gained a stigma that reached far into the sports world. Sporting events outside boxing, MMA and rodeo seldom made appearances in Sin City.
Now, it's a whole new world. Pete Rose is not in the Hall of Fame because of his gambling decades ago, yet MLB Network now runs a ticker with all of the spreads and over/under for every game, every day.
"It was taboo for sports leagues to come here," said Jay Kornegay, executive vice president of operations for Westgate in Las Vegas. "By attracting the Golden Knights and the Raiders moving here, it almost felt like that legitimized what we do here. That now it's 'OK.' It's much safer for the consumer to wager in a highly regulated environment than in a non-regulated environment."
Kornegay is a 35-year veteran of the Las Vegas sports betting scene. For the past 18 years, he's been in charge of creating the SuperBook at Westgate, a sports bettor's paradise that has been drawing people worldwide for many years.
"For the longest time, Vegas was the only place with legalized sports betting and it almost felt like it was dirty for anybody to talk about it," Kornegay said. "Now, the entire pregame show is about the spread. We do laugh about it in Las Vegas because we were the 'bad guys,' and now everybody is doing it."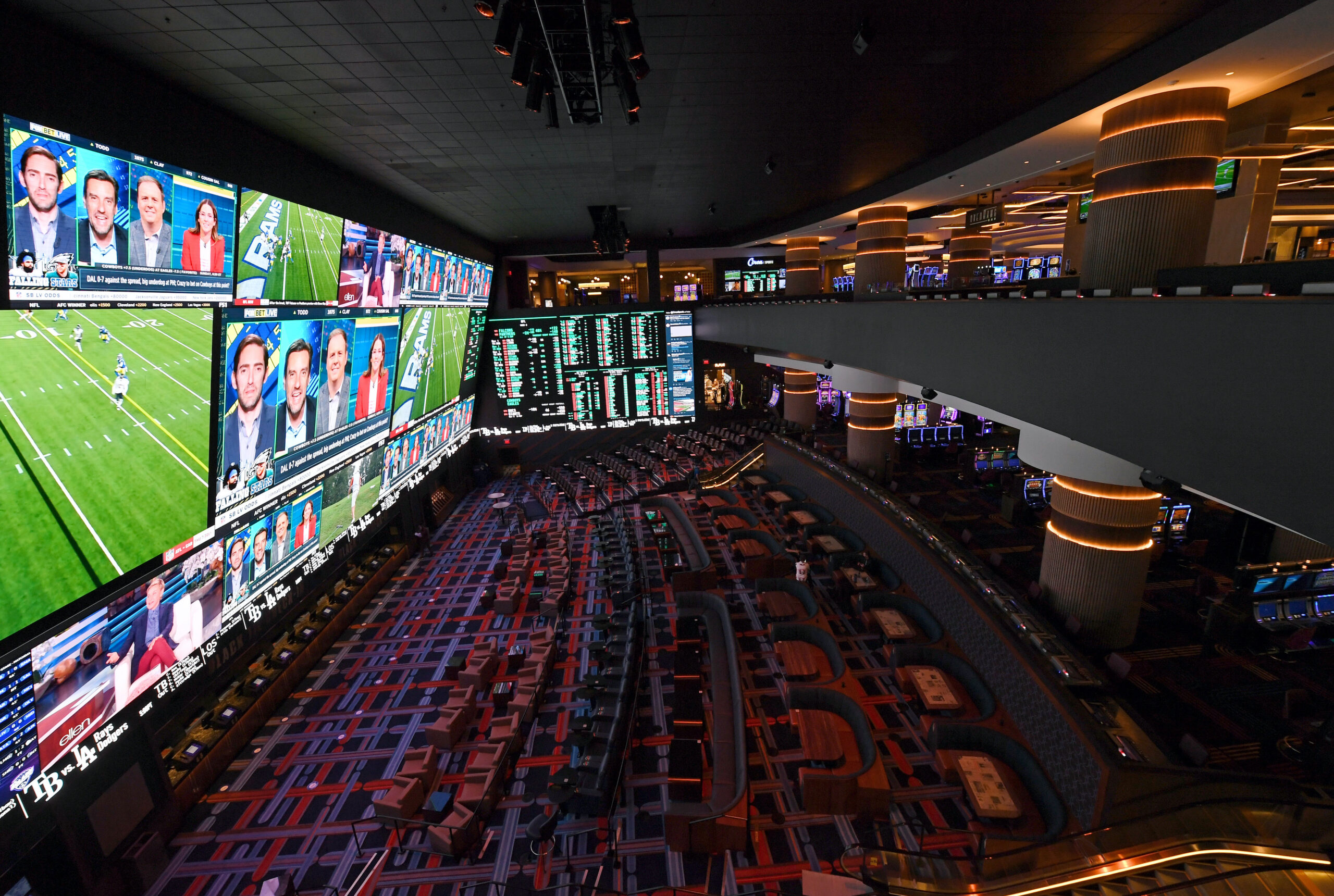 Westgate has always been the leader when it comes to sportsbook quality. Derek Stevens used to be a patron at places like Westgate and Caesar's Palace when he would make trips to Las Vegas with his friends. Now, years later, Stevens is the chief executive officer of his own resort and casino at Circa. Stevens bought the Golden Gate in downtown Las Vegas in 2006, then purchased Fitzgerald's in 2011 and rebranded it The D. Then, at the end of 2020, Stevens opened his dream resort and sportsbook with Circa.
"I always thought for the longest time that Vegas was an underserved market for professional sports," Stevens said. "I had the opportunity to own the Triple-A baseball team here in Vegas for six years (2007–2012) and I always thought that Vegas could support major league teams. I think that's now been proven with the Golden Knights and the Raiders, and it certainly will be with MLB and NBA. And it's because fans love to travel to see their team on a road trip. What better place to set your annual trip up than coming to Vegas?"
Adapting to a New World
The total amount of money taken in by sportsbooks, or handle, is in the billions of dollars each year in Las Vegas. Until August 2018, Nevada was the only state with legalized sports gambling. But change was on the horizon.
It was May 2018 when the Professional and Amateur Sports Protection Act of 1992, which had restricted regulated sports betting primarily to Nevada, was struck down by a 6-3 decision by the Supreme Court. Within months, New Jersey legalized sports wagering, joining Nevada. Now, there are 30 states with legalized sports gambling, with more on the way in 2023. Seemingly every other commercial for any televised sporting event is for a betting app.
"When they were first considering sports betting in New Jersey, we automatically looked at it as an opportunity more than a threat," Kornegay said. "I know some of my colleagues were concerned about it, but we saw it as an opportunity and that's exactly what's happened. We've expanded to other states and we're now operating in six states, including Nevada, and we continue to grow. I have talked to a number of visitors the last couple of years who had never been to Vegas, but because they were introduced to legalized sports gambling in their jurisdiction, they then wanted to come out to Las Vegas and experience the sportsbooks and venues we have out here."
Stevens has gone from sports betting consumer to CEO, so he's a veteran of both sides of the fence. He agrees with Kornegay that the more states that jump in the pool, the better.
"Sports gambling being legal in more than 30 states is great for Vegas," Stevens said. "Everybody loves to come to Las Vegas. You see it with the opposing fan bases that come to watch their teams play in the NHL and NFL. The more states that approve legalized sports wagering, it just increases the size of the market, which is a great thing."
Creating an experience
Fans in the majority of the United States can now legally gamble on their phone or at their local sportsbook. And while that convenience might seem concerning for Circa and Westgate on the surface, business has never been bigger.
Las Vegas, as a whole, set records for gambling revenue in 2021 and 2022 has been another huge year thanks to what Las Vegas can offer that others still can't.
"We've built a place that's great for somebody who wants to come watch the game, but it's really great for groups," Stevens said of his monstrous sportsbook. "There's a lot of group involvement in sports wagering — whether it's people who went to, or cheer for, the same college, or just people who cheer for the same pro team. People like coming together, getting some food and drinks and cheering on their team. There's a lot of camaraderie involved and you see packs of fans walking around. Sports and wagering are a great place for people to come together."
The consensus among Las Vegas visitors is that Circa has joined Westgate on the elite tier of viewing experiences. Circa has 86 million pixels worth of TV space and Westgate has more than 4,250 square feet of digital space. That kind of thrill isn't available at anybody's house or even local casino. And the experience is why people like Kornegay and Stevens aren't worried about losing business to mobile wagering.
"We do see an increase in mobile wagering; however, we still have many players who like to come here to enjoy the venue and the camaraderie with their friends," Kornegay said. "You can do things here that you can't do at home — like watch seven games at the same time. The atmosphere and the electricity at the SuperBook is almost like being at the game. There's nothing like experiencing a game in a sportsbook when you have money on it. Some people bet $10 on it and they enjoy it for two hours, and some are betting thousands of dollars."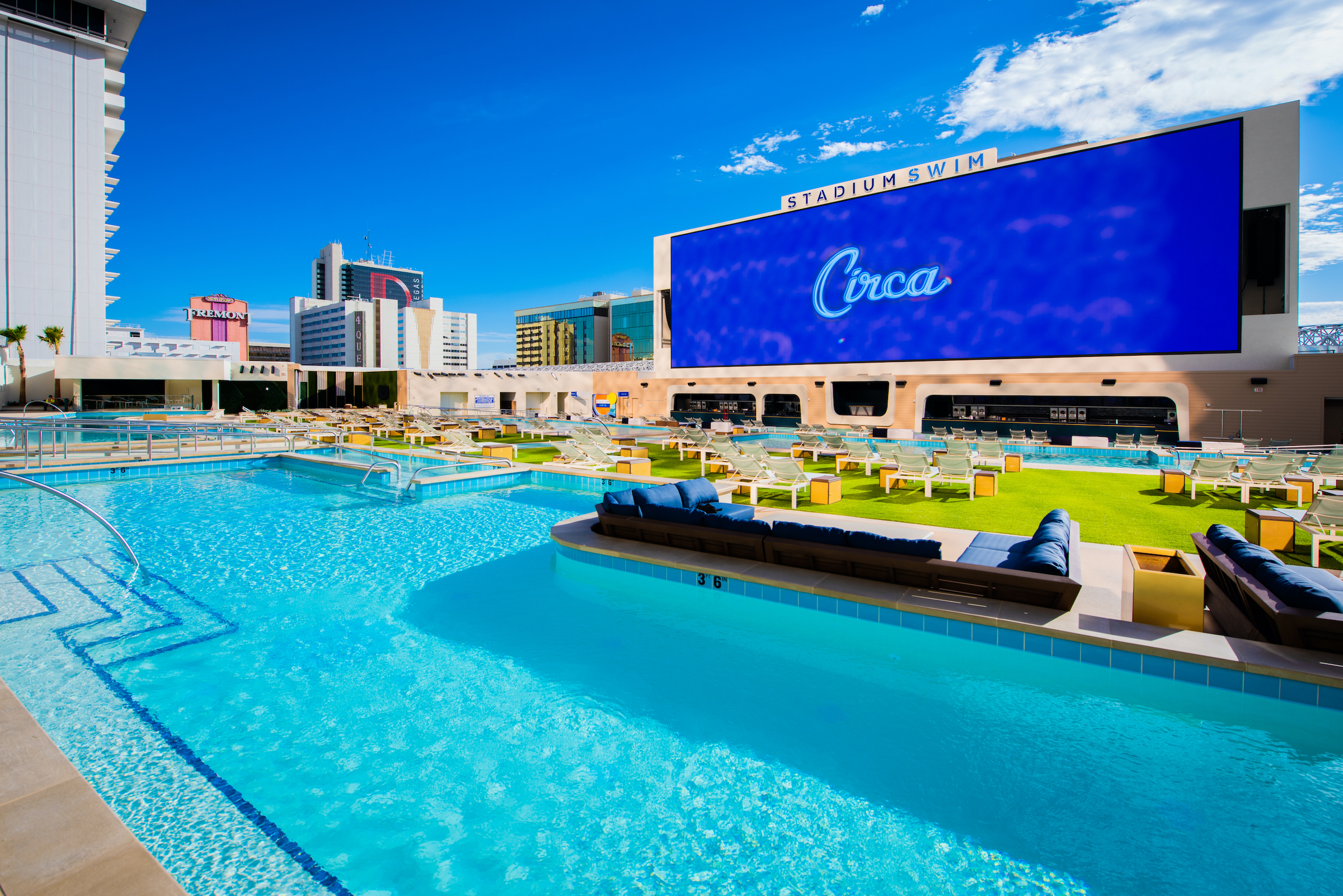 Stevens created Circa with the mindset of giving people something unique to remember and tell friends about. He even has a studio for sports betting network VSiN to shoot live content overlooking the sportsbook.
"I still remember walking into Caesar's a long time ago and thinking, 'Woah, look at this sportsbook.' And then going into the Westgate and thinking what a place that was," Stevens said. "I'm very oriented on giving the customer those 'wow' moments. When people walk into this sportsbook they all want to pull out their phone and take pictures. That's what we wanted to create here."
As if the sportsbook Stevens has created doesn't already offer enough "wow," he crafted Stadium Swim, an outdoor venue that features six pools, a 40-foot HD screen and swim-up bars.
"My wife would always want to go to the pool and I like going to the pool too, but I have bets on 10 games and I can't find a TV by the pool," Stevens said of his past frustrations. "It would drive me crazy. And that's how Stadium Swim evolved. I told myself that if I ever had a chance to have a pool in Vegas, I was going to build the biggest screen you've ever seen and I'm not going to miss the game. I am the consumer that we're catering to — I love sports betting and Vegas — so we designed something that I would love as a customer."
Westgate has the SuperBook and during the busiest weekend of the year — the first four days of March Madness — as well as some NFL Sundays, the resort opens its 1,500-seat theater as a watch party.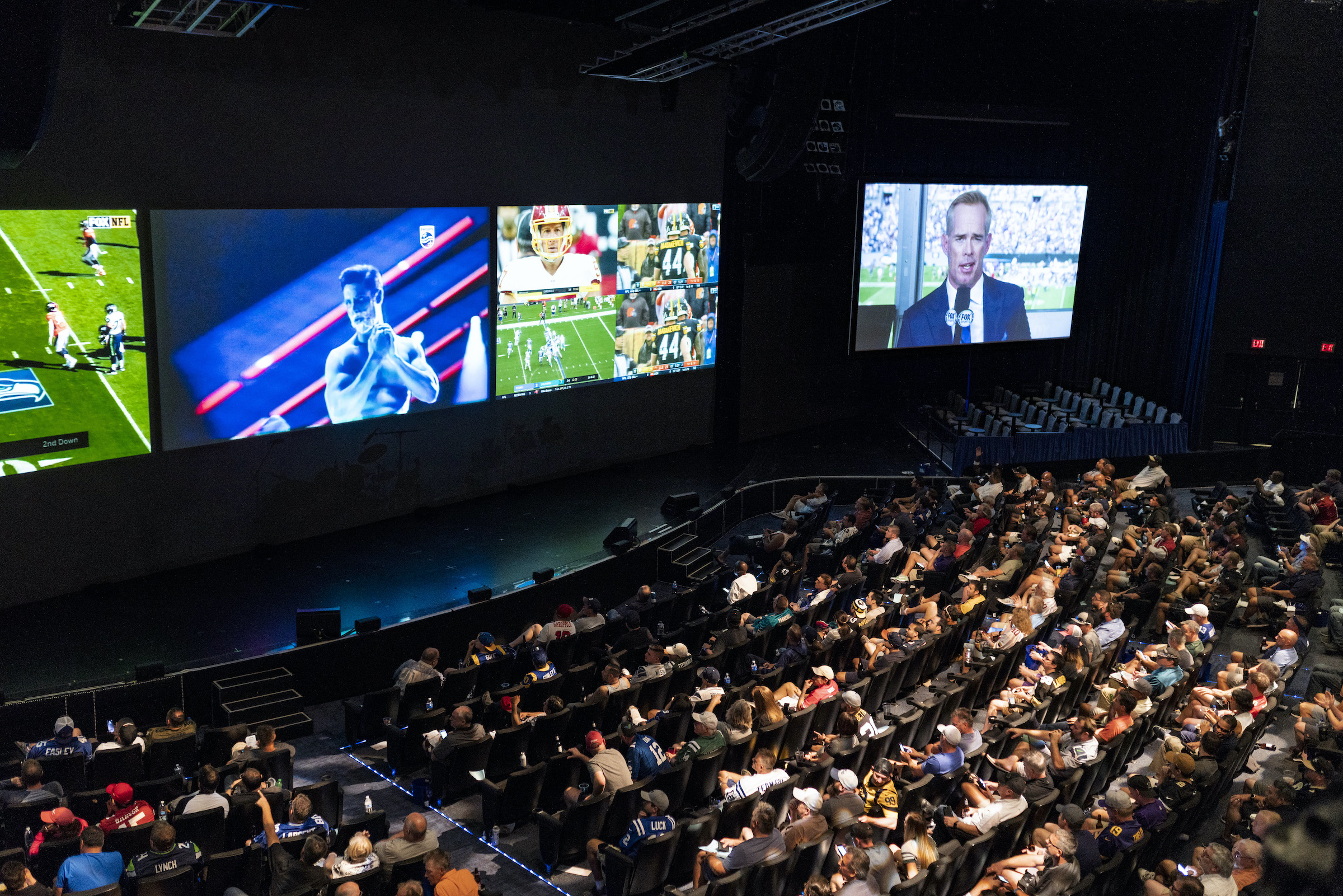 "March Madness is a very unique event because it's more like a frat party than anything else," Kornegay said. "It's groups of guys who are reuniting and friends who might only see each other once a year. When you have those buzzer beaters or last-second baskets that determine if you're winning or losing your bet, the experience of being in a sportsbook at that particular time is like no other."
Super Bowl and Formula 1 on the horizon
The NHL's Golden Knights and NFL's Raiders have already transformed the sports scene in Sin City. Both Circa and Westgate have marketing relationships with the Knights, including Circa patches on the team's jerseys.
The Raiders have brought a vault's worth of financial impact to the city when it comes to hotels, restaurants, bars and sportsbooks. Kornegay says Raiders games generated the most gambling interest of any NFL team long before their move from Oakland to Las Vegas.
It appears MLB and NBA could be on the way to Las Vegas, as the city that was once looked down upon closes in on having all four major sports. But there are two events coming that will allow the city to show off everything it's been building to an international audience — Formula 1 will be taking over the Las Vegas Strip in November 2023 and a few months later, Allegiant Stadium will host Super Bowl LVIII.
"We've already had numerous meetings on prepping for both the F1 event and the Super Bowl," Kornegay said. "I never realized how much money is involved with F1. Some of the prices we're seeing for next year's event are off the chart. I've never seen — or expected to ever see — those type of numbers for any event. We haven't seen Super Bowl numbers yet, but it'll be interesting to see how they compare to what we're seeing for F1. We've always been the entertainment capital of the world and now we're the sports entertainment capital of the world."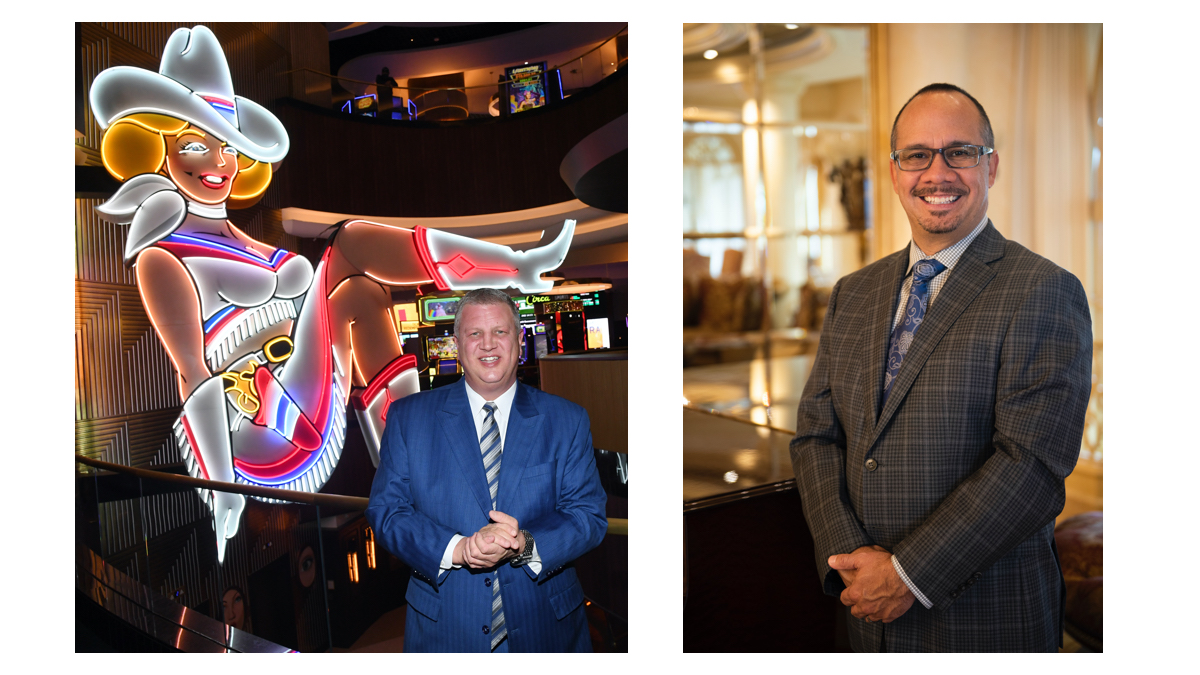 Kornegay says his team has explored plans to expand the experience with viewing areas in other parts of the resort and even the parking lots.
"LVCVA's tagline is 'Las Vegas: The greatest arena on earth,' and that's really fitting," Stevens said. "Vegas has an unbelievable, best in class, best in the world ability to throw parties and put on events. And effectively, that's what we do — throw a party seven nights a week. And then we have these huge, international events like the Super Bowl and Formula 1 coming to town as well. The large events are so consistent here — it's kind of in our nature, while it's really hard for other cities to pull this off. But it's not just the sportsbook that those events impact — it's also the restaurants, table games and slots."
Much like there's plenty of room in Las Vegas for multiple professional teams and international events to take place, the same can be said for the two biggest sportsbooks.
"We have a great relationship with most of our competitors," Kornegay said. "A lot of us are friends; a lot of our wives are friends. We're in some of the same fantasy leagues, so we do talk a lot and we're very respectful and help each other out when needed. We don't share everything, of course, but we have a terrific relationship and we bond together when it's in the best interest of the industry.
"Derek and I are friendly rivals, but I think he does a tremendous job and I want them to have all the success in the world. I love how Derek has embraced downtown and how he's revitalized that area and continues to do so."
Stevens, like Kornegay, simply loves providing patrons with the best experience possible.
"At the end of the day, we're all in the sports betting business, so there's a lot of communication and a lot of information that gets shared," Stevens said. "The general thought is that it's better that we all spend more time promoting sports betting, because we think the size of the pie can grow. It makes a lot more sense to do that than to spend time, money or effort trying to kick the crap out of each other."