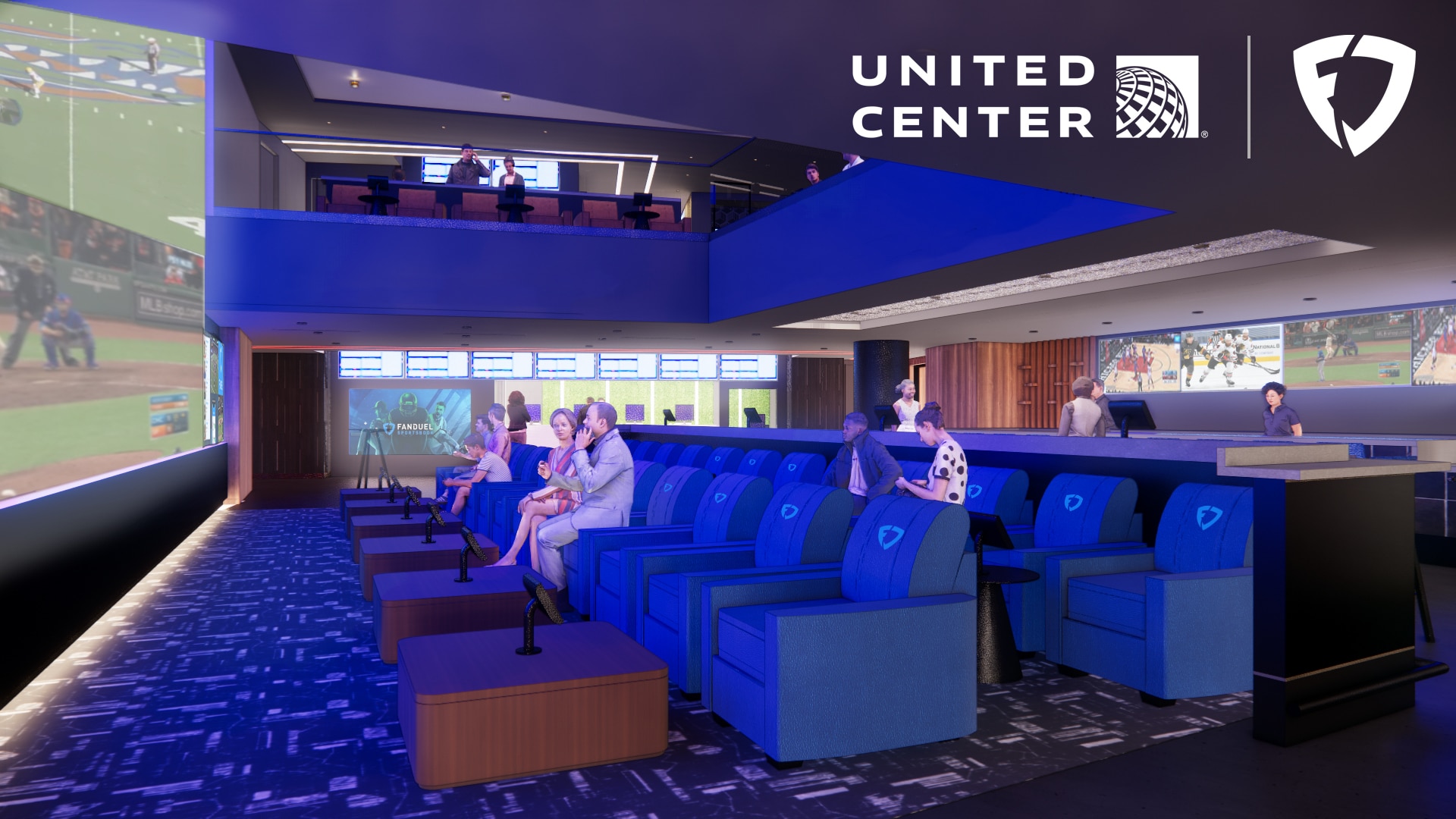 The home of the Chicago Bulls and Chicago Blackhawks will soon include a sportsbook lounge pending approval from the Illinois Gaming Board.
FanDuel Group and the United Center announced plans to open a lounge inside Chicago's iconic arena. Plans for the FanDuel Sportsbook at the United Center include a two-story venue adjacent to the United Center atrium. While awaiting approval of the sportsbook, the United Center and FanDuel will build out a non-wagering space that will have FanDuel branding and allow fans to watch live sports while attending events.
"FanDuel has a proven track record of innovation and excellence making them the perfect partner in developing the sportsbook at the United Center," said Howard Pizer, executive vice president and chief executive officer, United Center Joint Venture. "It is designed to give sports fans a brand new, fully immersive sportsbook lounge experience unlike any other."
The lounge would have state-of-the-art viewing and sports wagering technology. The addition of a sportsbook within the United Center would mark an expansion of the partnerships FanDuel has with both the Bulls and Blackhawks.
"Chicago sports fans are some of the most loyal and passionate in the world and plans for our sportsbook lounge inside the United Center reflect their excitement," said Amy Howe, chief executive officer, FanDuel Group. "Our team has a track record of delivering incredible retail locations for fans, and we can't wait to make this sportsbook lounge the premier destination for Chicago sports fans and a place where they can fully experience the FanDuel brand."