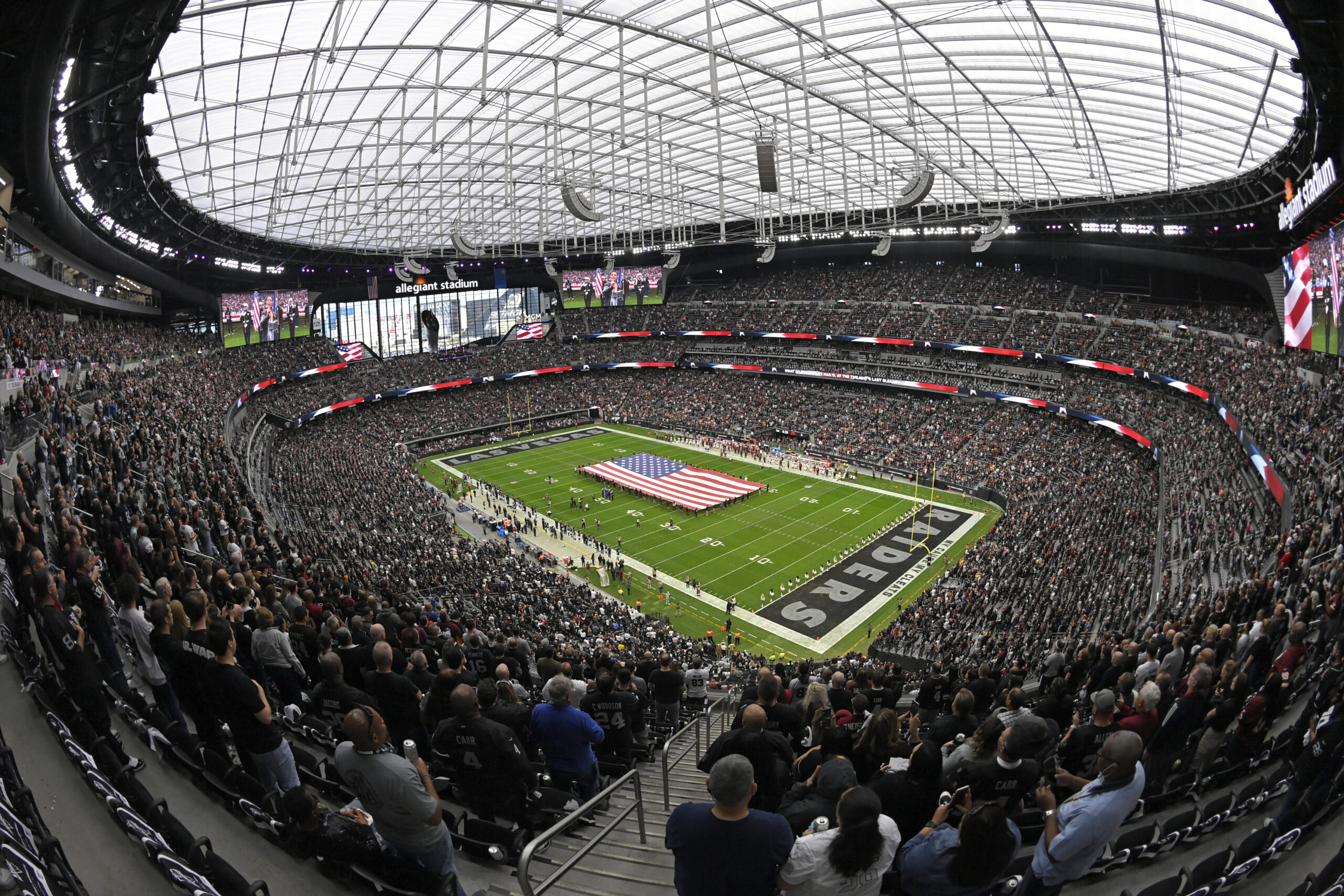 Vegas, Baby.
The NFL has awarded hosting rights for Super Bowl LVIII in 2024 to Allegiant Stadium in Las Vegas, the league announced after multiple reports indicated that was the choice. The official announcement was made today during the league's owners meetings in Dallas.
The 2024 Super Bowl was originally scheduled for New Orleans but when the NFL expanded the regular season by a week, it pushed back the Super Bowl each year. That means Super Bowl LVIII will be on February 11, which conflicts with Mardi Gras that year in New Orleans.
"Being named a Super Bowl host city is a defining moment in the history of Las Vegas," said Steve Hill, chief executive president and president of the Las Vegas Convention and Visitors Authority. "An event of this magnitude combined with the energy of Las Vegas is going to be unmatched. Our entire city is committed to making Super Bowl LVIII the most electrifying sports spectacle ever. The NFL has been an incredible partner, and we look forward to working with their team, the Host Committee and our partners across our destination to showcase Las Vegas as 'The Greatest Arena on Earth'."
[Behind the Name: How Allegiant Got into the Stadium Naming Rights Game in Las Vegas]
Enter Las Vegas, which opened Allegiant Stadium this fall to fans for the first time after the Raiders played their inaugural season without fans in attendance because of the pandemic. The Raiders this year have a policy where all fans must show proof of vaccination to attend, which is not a NFL mandate. Allegiant Stadium has a capacity of 65,000 for the Raiders, which is below the NFL's minimum of 70,000 for its showpiece event. But the venue does have the ability to add standing-room only areas on both ends of the stadium.
In addition to Super Bowl LVIII, Las Vegas is scheduled to host the 2022 Pro Bowl on February 6 and the 2022 NFL draft April 28-30 after its chance to host the 2019 draft was canceled because of the pandemic.
The Super Bowl this year will be at SoFi Stadium in Inglewood, California, before going to Glendale, Arizona, in 2023. After Las Vegas in 2024, the game will head to New Orleans for 2025.