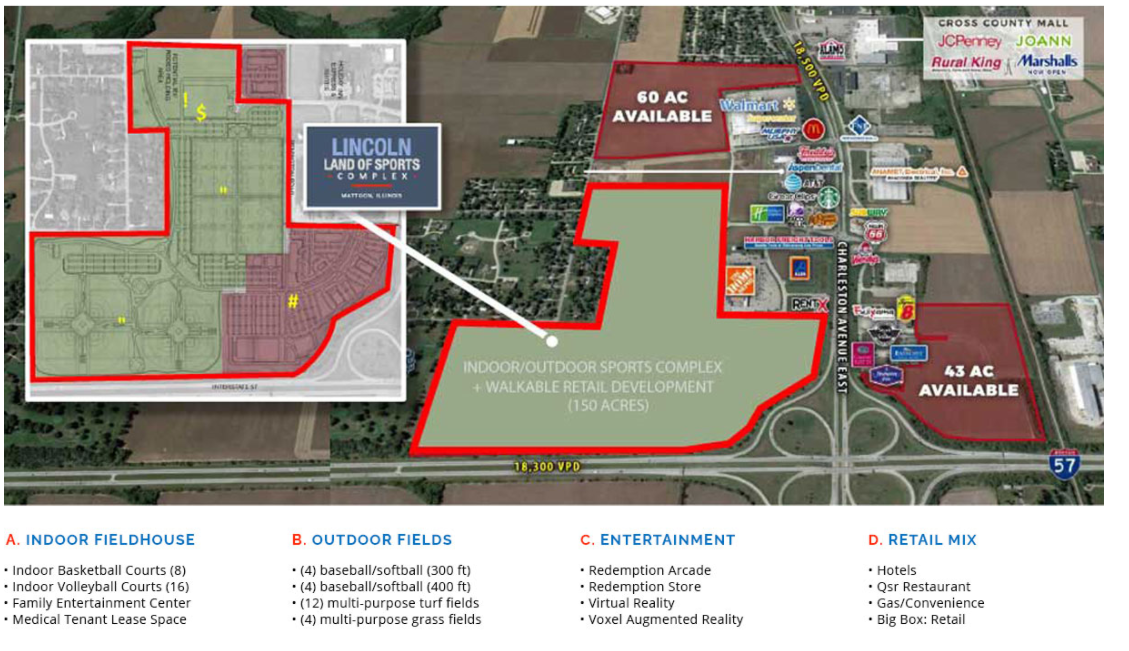 The city of Mattoon, Illinois, have announced the proposed development of an indoor and outdoor sports complex to be built on 95 acres in the city that would see construction start in 2022 and a venue open in 2023.
The development, which is being called the Lincoln Land of Sports Complex, would cost $60 million. The venue would be anchored by hotels, retail and restaurants that will be located adjacent to the complex and integrated as part of a walkable master site plan.
The project is currently promoted by local leaders who represent Mattoon in Motion, the city of Mattoon, the Mattoon Chamber of Commerce, Coles Together and Rural King. The plan is to have Mattoon in Motion lead the project during the study, fundraising and final approval stages while working with Sports Facilities Companies. The project will feature indoor basketball and volleyball courts, as well as baseball/softball fields along with multi-purpose turf fields.
"This project fits very well with the direction suggested by citizens and the City Council members," Mattoon Mayor Rick Hall said. "The City Council still needs to complete its analysis of the project to determine how it can partner with other community leaders on this regional sports complex. We look forward to working with both SFC and Goodman Real Estate Services Group to help transform our city into a unique youth and amateur sports destination. The Lincoln Land of Sports Complex will become a much-needed community asset that will be a driver of traffic, a new business catalyst and job creator that will usher in a new era of growth for the city of Mattoon."